Jeep Gladiator's "Groundhog Day" Ad with Bill Murray Tops USA Today's Ad Meter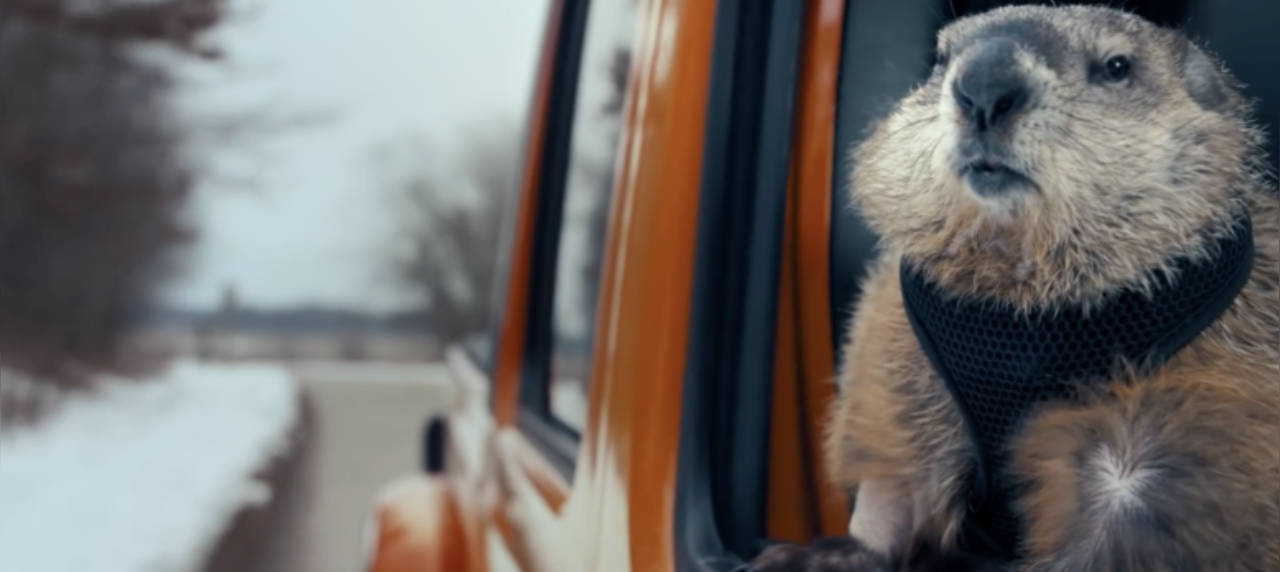 Jeep's "Groundhog Day" commercial has done something that none of its other Jeep brand commercials have ever done before: place number one in all the 52 commercials ranked in USA Today's Ad Meter.
This ranking is the part of USA Today's yearly online poll survey of television commercials that lead up to and during the Big Game telecast in the United States.
The "Groudhog Day" commercial showcases veteran comedian Bill Murray. The actor, who starred in the 1993 Groundhog Day film, reprises his role once again as a man who re-lives the same day over and over again.
Youtube
The commercial starts with Murray waking up at 6:00 a.m. Grumpy and dissatisfied with life, he went for a walk, and noticed the Jeep Gladiator Rubicon on the street. Impulsively, he took a real "badger-mascot" from a man, and decided to take a spin using the Gladiator.
He continued re-living the same days again and again, with each day saw him driving the Jeep Gladiator and having fun with the badger. The scene ends with the caption: "Have the Day of Your Life Over and Over Again."
https://youtu.be/AnhzGUcENWo
Jeep's heartwarming ad has affected a lot of people in positive way. So far, it has already 49 million views in Youtube. It has also garnered tremendous popularity in other social media channels like Facebook, Instagram, and Twitter, and received 91,775 social mentions as of 9 a.m. ET, Feb. 4.
FYI: Even the Jaguar brand took on the spotlight in social media as a result of its popularity--garnering 132K social mentions as of 9 a.m. in Feb. 4.
Aside from the USA Today Ad Meter recognition, "Groundhog Day" was ranked by Adweek as the number one Super Bowl commercial in 2020. Meanwhile, Advertising Age gave the commercial a rating of "five footballs," one of only four brands to receive that highest ranking.
Groundhog Day Commercial Director's Cut
Due to its popularity, the Jeep brand has launched a longer version of the ad: "Groundhog Day" | Bill Murray + Bushy-Tailed Buddy's Off Script & Off Road Adventures Cut" – on its YouTube channel following the Big Game. So far, it has already received a million views since it was uploaded in Youtube two days ago.
https://youtu.be/5QgBRvMmWk4
This "Director's Cut" ad is longer, funnier, and yes--the badger is still as cute as ever. We just hope no animals (and humans) were harmed while making the commercial. Otherwise, it would be a shame if the badger has to re-live its life over and over again.
Also Read Get Ready for the Newest 2020 Jeep Gladiator Jeep Finally Reveals Jeep Gladiator Midsize Pickup Are you Ready for the 2020 Jeep Gladiator?
Car Articles From Zigwheels
News
Article Feature
Advisory Stories
Road Test