Lamborghini hits new production milestone with 10,000th Aventador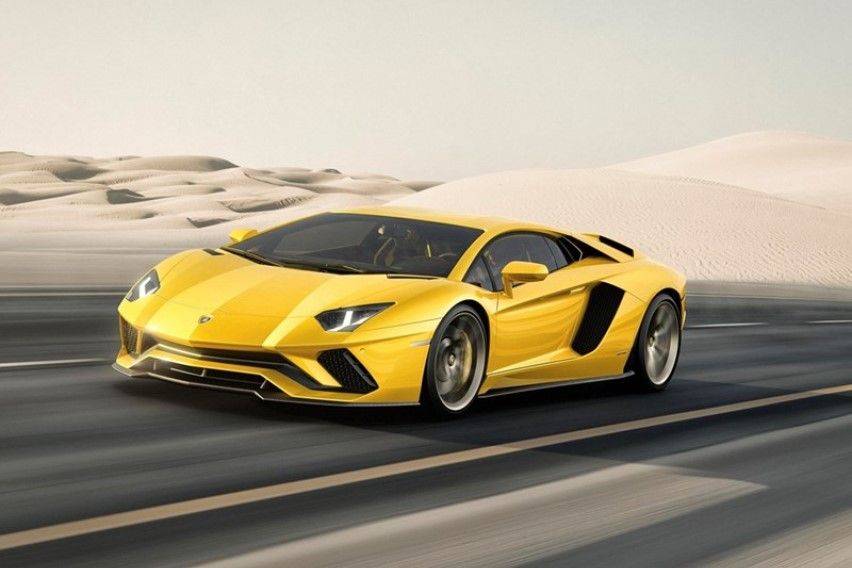 After nine years in production, Automobili Lamborghini's flagship sports car the Aventador, finally reaches an important milestone with the rollout of the car's 10,000th unit off the assembly line.

The 10,000th Aventador, an SVJ Roadster in in Grigio Acheso (grey) color with Rosso Mimir (red) livery and Ad Personam interior in Rosso Alala (red) and black, is heading for the kingdom of Thailand to an unnamed buyer.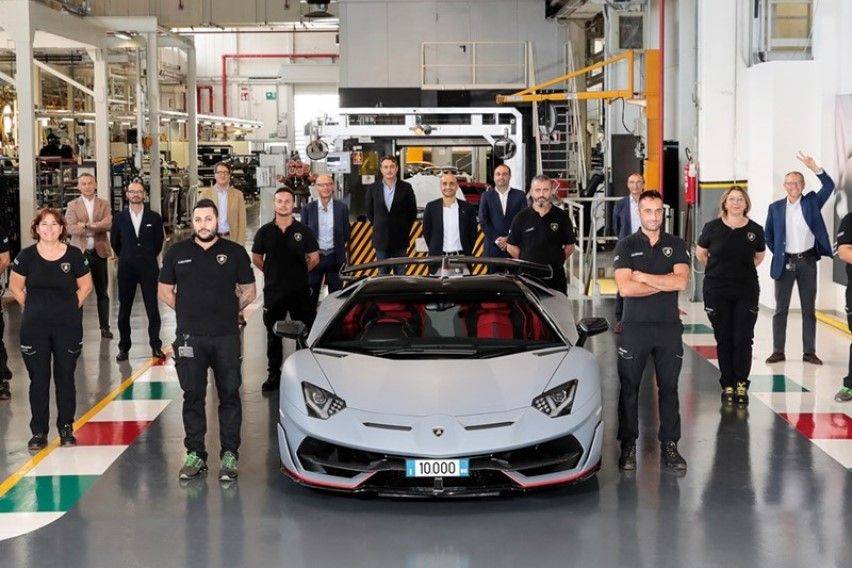 Designed to be the most powerful series production V12-engined car produced to date by Lamborghini, the Aventador SVJ has a power output of 770hp at 8,500rpm and 720Nm of torque at 6,750rpm. Combined with the SVJ's dry weight of just 1,525kg, this gives the most extreme Aventador model a weight-to-power ratio of 1.98kg/hp, 0 to 100kmph acceleration time of 2.8secs, and a top speed of 350 kmph.

Up front, a new front bumper with integrated side fins features a new air intake and highlights the inclusion of Aerodinamica Lamborghini Attiva (ALA), the Raging Bull's signature suite of active aerodynamics technologies. The ALA system actively varies aero load to achieve high downforce or low drag, depending on dynamic conditions, using electronically-actuated motors to open or close active flaps in the front splitter and on the engine bonnet.

Likewise, bigger side air intakes and new front side fins reduce drag while also improving overall cooling for the engine. An improved underbody aero design with vortex generators works in combination with the front diffusers and a newly-designed rear diffuser, together with divergent fins, contributes a jawdropping 30 percent to the total downforce improvement.

At the rear, a new high-mounted fully carbon fiber rear wing  delivers maximum aerodynamic efficiency, based on a new air foil, an optimized ALA 2.0 system, and new side winglets that reduce turbulence while providing high downforce on the straights and high speed corners.

Also present at the back are the high-mounted naked lightweight exhaust pipes, an equally lighter exhaust system, and a new omega-shaped rear bumper that showcases a new diffuser.

The Aventador range that the SVJ Roadster belongs to debuted back in 2011 in the coupé version known as the Aventador LP 700-4. Thanks to the introduction of the most innovative technological solutions of that time, the model rapidly became a new point of reference in the world of super sports cars.

If all these specs are causing you to salivate over the Aventador, then you're in luck—you can explore the rest of the vehicle's features and specs here on Carmudi.