Lamborghini builds 10,000th Urus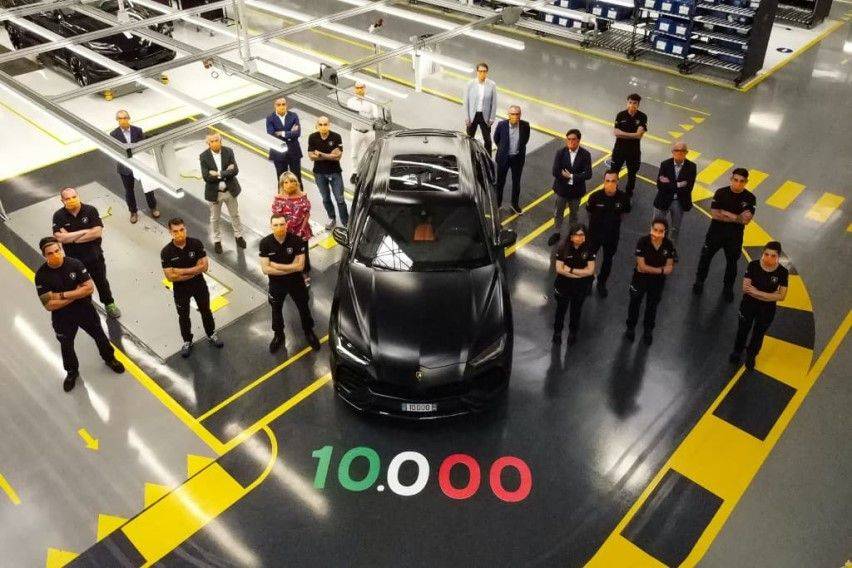 For an SUV that costs over USD200,000 (approx. PHP9,882,000 before fees and taxes) the Lamborghini Urus definitely isn't for mass consumption. Yet despite the hefty price tag, the car manages to be a popular seller for the Italian carmaker. And after a short two years in existence, the vehicle now celebrates the delivery of its 10,000th unit.

The model with chassis number 10,000, comes finished in the new Nero Noctis Matt (black) shade, and packaged with plenty of carbon fiber components and two-tone Ad Personam interiors in black and orange. The unit is headed to a Russian customer.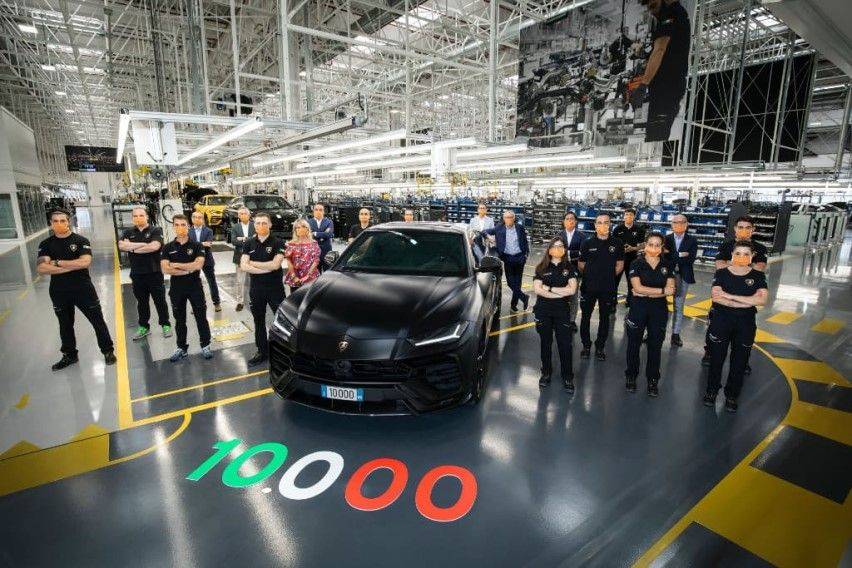 Released to the market in July 2018, the Urus now accounts for almost two-thirds of Lamborghini's total sales volume, with around 4,962 units delivered in its first year alone.

Despite the COVID-19 situation causing a two-month shutdown at its manufacturing plants, the Italian carmaker reported that it has already sold 3,277 Urus SUVs this year, and is on track to close 2020 with the delivery of 6,000 units.

For 2021, Lamborghini added three exterior finishes to the Urus's list of paint choices: Giallo Inti (yellow), Arancio Borealis (orange), and Verde Mantis (green). These new colors place the Urus more in line with the Lamborghini color tradition. Owners have the option to combine their chosen color with glossy black roof, rear diffuser, spoiler lip and other optional details.

The Urus Pearl Capsule—which imbues the SUV with ultra-bright pearlescent shades comprising four-layer paint—comes as an optional extra for Model Year 2021 and is offered together with a wide range of new colors and features.

The Urus's 4.0-liter FSI twin-turbocharged V8 engine is rated at 641hp and 850Nm. Lamborghini's first and only SUV boasts a front-engine, all-wheel drive layout, sending the engine's power to all four wheels via an 8-speed ZF 8HP automatic transmission. Its 305 kmph top speed and 0-100kmph acceleration of 3.6secs easily makes it one of the world's fastest production SUVs.