LTFRB Grants Provisional Increase for Jeepney, Taxi Fares
In response to the nationwide strike staged by transport group Stop and Go coalition yesterday, February 6, the Land Transportation Franchising and Regulatory Board (LTFRB) approved a one-peso fare hike for public utility jeepneys. This puts the jeepney base fare at P8.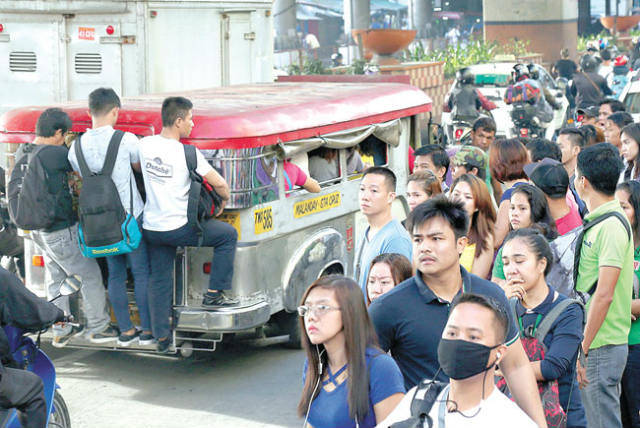 In addition, the LTFRB also ordered reverting the flag-down rate in taxis to P40. The LTFRB announced that it will implement that two fare adjustments either on Thursday or a day after the transport agency publishes its order, whichever comes first.
Limited scope
LTFRB notes that the two fare adjustments are not effective nationwide. The jeepney fare increase takes effect only in Metro Manila, Central Luzon, and CALABARZON areas. Meanwhile, the P40 base fare for taxis will be implemented in Metro Manila, Panay, Cebu, and other areas where the Philippine National Taxi Operators Association (PNTOA) is active.
In an interview, LTFRB Chairman Martin Delgra III stated that the adjustments cover only base tax fares, as the succeeding per-kilometer rate remains the same—for jeepneys, it's P1.50, and for taxis, P3.50. Delgra added that taxi operators have 10 days to file any request to modify the wait time and rates for succeeding distances.
A response to last year's request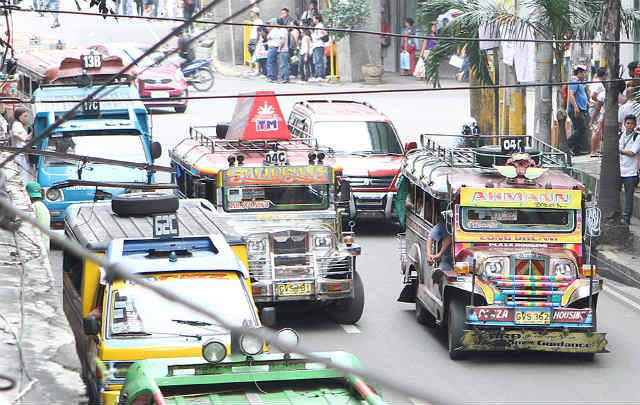 The fare hike is primarily a response to an urgent motion filed by the Alliance of Concerned Transport Organizations (ACTO) and three other transport groups in December last year. The groups stated that the reason for the motion requesting the fare hike was because fuel prices rose consistently throughout 2016. They added that the increase present jeepney drivers and operators with "an opportunity to earn and uplift their livelihood."
Stop and Go Coalition's strike
The recent transportation strike itself was meant to protest the government's plan to phase-out passenger jeepneys 15 years old and above in a move to upgrade transport vehicles and make them eco-friendlier. Stop and Go expressed its opposition of the plan, claiming small-time drivers and operators will suffer most.
The group suggests that it should be enough to upgrade the jeepneys themselves to meet modern standards, and for authorities to strictly enforce road-worthiness rules for public utility vehicles. Pinagkaisang Samahan ng mga Tsuper at Operator Nationwide (PISTON), another transport group, joined Stop and Go in staging the strike.
Repercussions from the LTFRB
The LTFRB announced in late January that it will penalize PUV operators participating in any transport strike. Seeing the recent strike as a challenge to its authority, the government arm said that it will hold Stop and Go members responsible, and will suspend or cancel jeepney franchises if need be.
"We got reports that they were throwing rocks at the C5-BCDA (Taguig City) area," attorney Aileen Lizada, LTFRB board member, said in a television interview. "Some of the PISTON supporters were harassing jeepneys in Philcoa, Monumento to Balintawak, Katipunan, EDSA Cubao, Commonwealth-Litex, Samson Road-Letre, and EDSA Monument. They were blocking even tricycles."
"Rest assured the LTFRB will do the necessary action to put order and to discipline the [jeepney drivers>," she added.
Lizada said that Stop and Go simply misunderstood what LTFRB meant when it said it will 'phase out' jeepneys.
"We would like to refer to it as a modernization program. We phased out buses. Did the buses disappear from the roads? No. The buses are still there. We just upgraded the kind of buses," Lizada explained.
Transport groups Altodap, ACTO, Fejodap, Pasang Masda, LTOP and 1-Utak did not join the strike.