McLaren Special Operations builds 12 custom 600LT Spiders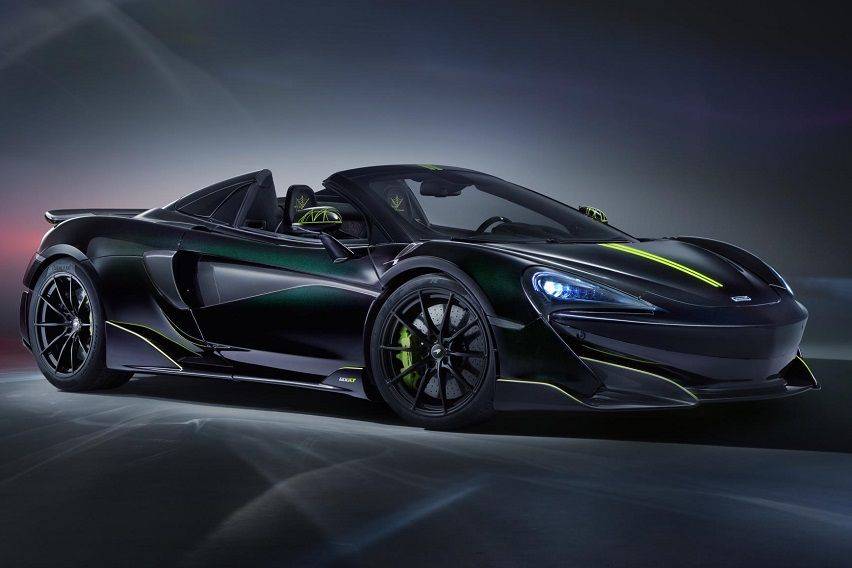 Every single McLaren 600LT Spider reserved for the North American market already has an owner, which is sad news for anyone who still wishes to own the car. Fortunately for these Johnny-come-latelys, the famed British sports car maker is giving them a last chance with the announcement of 12 custom-built 600LTs under the company's bespoke arm, McLaren Special Operations (MSO).
MSO is offering these 12 600LT Spiders in an exclusive edition inspired by Segestria Florentina, a venomous arachnid native to Southern Europe, and considered the largest of its species.
Mimicking the look of the eight-legged freak that inspired it, the McLaren 600LT Spider Segestria Borealis by MSO, is all black with Napier Green pinstripe highlights on the front fender, side skirt and rear diffuser vanes, representing the original spider's green fangs. These green stripes run the entire length of the car, from the front all the way to the exhaust pipes at the rear.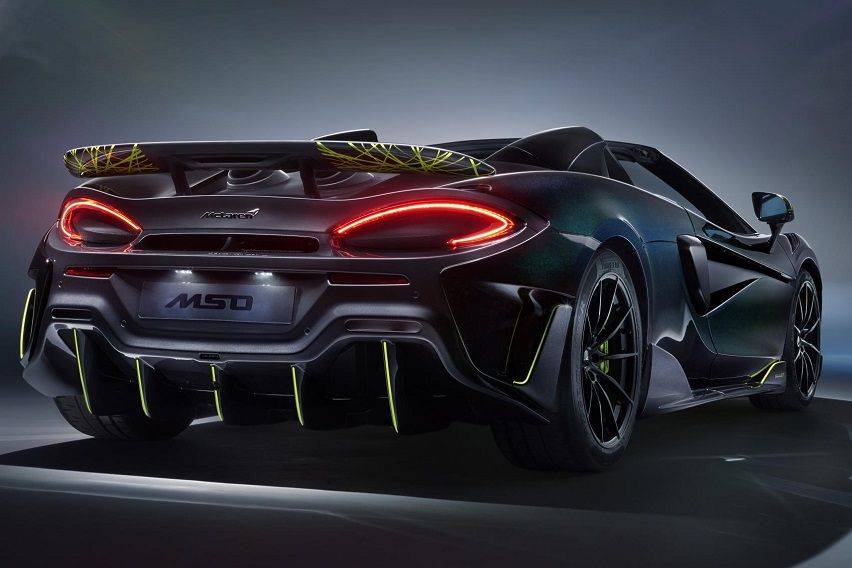 Additional bespoke outer features that further emphasize the spider theme include Napier Green brake calipers and a 10-spoke lightweight forged wheels in gloss black, held secure by lightweight titanium wheel bolts.
Green web-like patterns accentuate the mirrors and rear wing, as they do the driver and front passenger seats, which are made of Super Lightweight Carbon Fiber. The superior racing material also finds its way in some of the interior panels and front fender louvers.
The rest of the features of the McLaren 600LT Spider Segestria Borealis by MSO's unique specifications include a high-performance Bowers and Wilkins 12-speaker audio system, McLaren Track Telemetry, volumetric alarm upgrade, rear view camera and parking sensors, and a vehicle lift function that raises the nose of the car to be raised to cover steep driveways and speed bumps.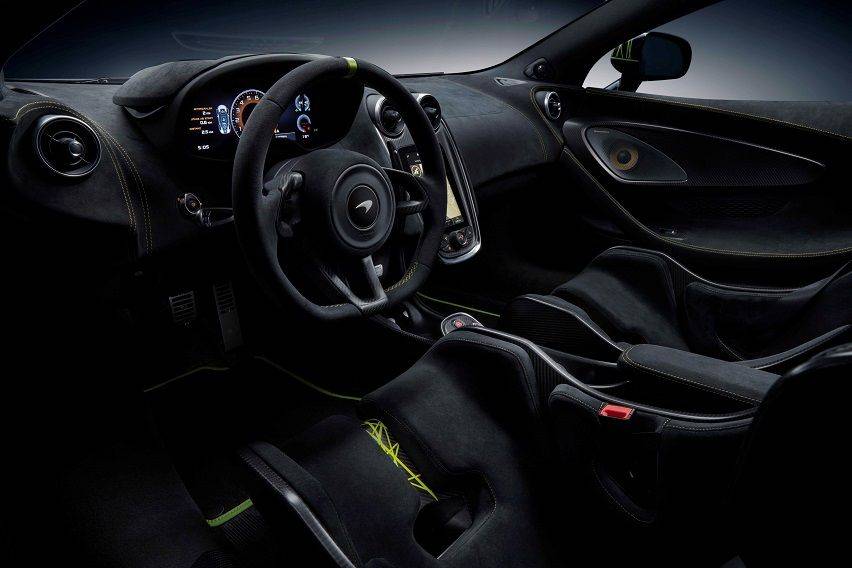 Perfromance-wise, the Segestria Borealis relies on the same 3.8-liter twin-turbo V8 installed in the standard 600LT Spider that produces 592hp, 620 Nm of torque, delivering a zero-to--100kph time of 3.0 secs, and a top speed of 323kph. However, the inclusion of lightweight carbon fiber bodywork and fixed rear wing is theoretically expected to improve the Segestria Borealis's performance numbers over its standard siblings.
With an MSRP of US$275,500 (approx. P14million before fees and taxes), this final version of the 600LT Spider just arrived in the USA this month and are now reaching the select McLaren retailers who will be offering them for sale.
Photos from McLaren
Also read:
Lego McLaren Senna Took 2,400 More Hours to Build Than the Actual Car
McLaren Dallas Makes Sickly 11-Year-Old Boy's Wish Come True
Read All
Featured Articles