Meet the Newest Škoda Octavia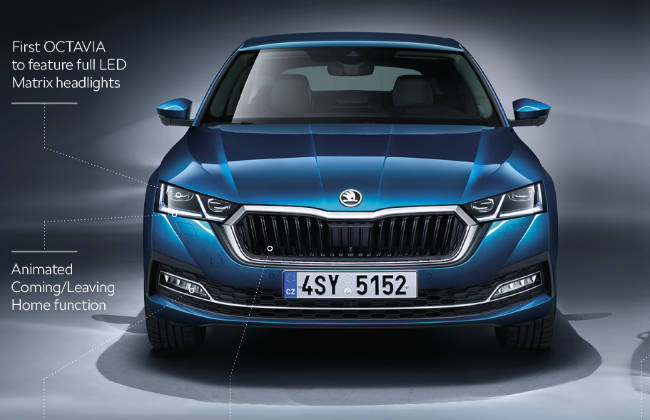 The name itself sounds exotic. But the question here is this: is it worth having? With the fourth generation of Škoda Octavia newly released to the public, the company has now taken great strides to make their bestseller stand out from its previous predecessor. The result? It's the best Octavia of all time.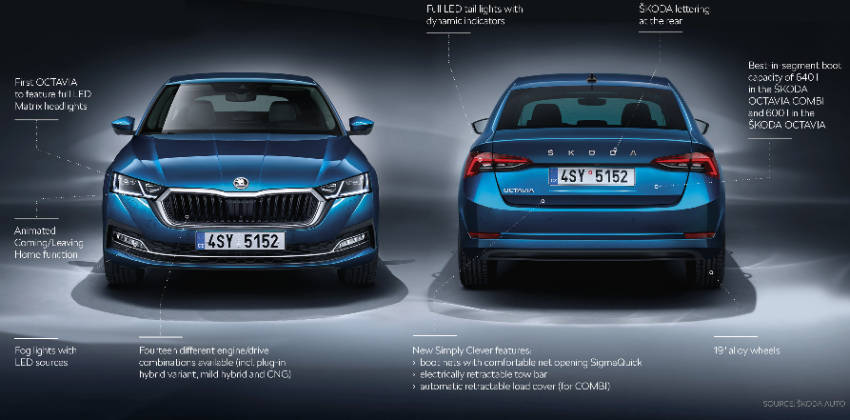 "For ŠKODA, the OCTAVIA is of immense importance. That's why we've completely redeveloped this car," said Škoda CEO, Bernhard Maier. Indeed, the fourth-generation Octavia has gone a long way. Sixty years after it was unveiled in 1959, the company is now introducing the newest Octavia since it was re-launched in 1996. Boasting of modern design and technology, with efficient, practical, spacious features, it has been an icon not just in its Czech home country, but also in other numerous markets around the world. "The outcome is the best OCTAVIA of all time – it is even more spacious, practical and even safer than ever before. By unveiling its latest generation just in time for its 60th anniversary, we have taken a major step forward. The OCTAVIA has significantly contributed to the positive development of the company and the brand. Over the last six decades. I am very confident that the new generation will play its part in maintaining this positive development," he added. Exterior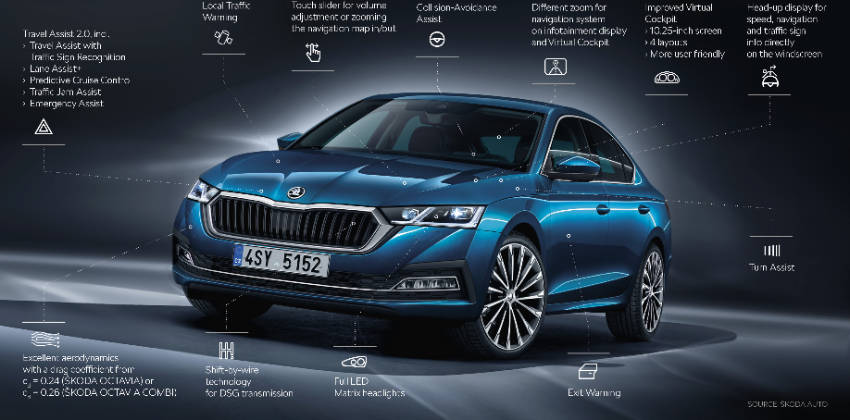 The newest Octavia has grown more, and now comes with the latest developments in ŠKODA's design language. It's also now more emotive and dynamic than its successful predecessor. The Octavia now measures 4,689 mm in length, with the hatchback 19 mm and the COMBI 22 mm longer than the third-generation model. Its width has increased by 15 mm. The new front apron and its narrower headlights create a striking impression, while offering LED technology in its daytime running, brake, and fog lights. Its alloy wheels measure up to 19 inches. The newest Octavia comes in Crystal Black, Lava Blue and Titanium Blue, with a "Chrome" and "Dynamic" packages offered to customers as optional extras. Interior The Octavia's newly-designed exterior has a new two-spoke steering wheel – and if ordered as a multi-function variant – comes with new control buttons and knurled scroll wheels, allowing drivers to operate a total of 14 different functions, hands-free. The newly-redesigned dashboard is modular, and has been arranged in different levels that come with a free-standing central display. Its elegant center console is clean and organized, but still manages to stand out, thanks to its chrome details. Comfort and Convenience Love ergonomic seats? Then look no further; Škoda is now is now introducing its back-friendly Ergo seats. Marked with the seal of approval of the German Campaign for Healthier Backs, its top version can also be ventilated for better comfort.
Also Read: