Petron FlatOut Race Series Round 2 goes full throttle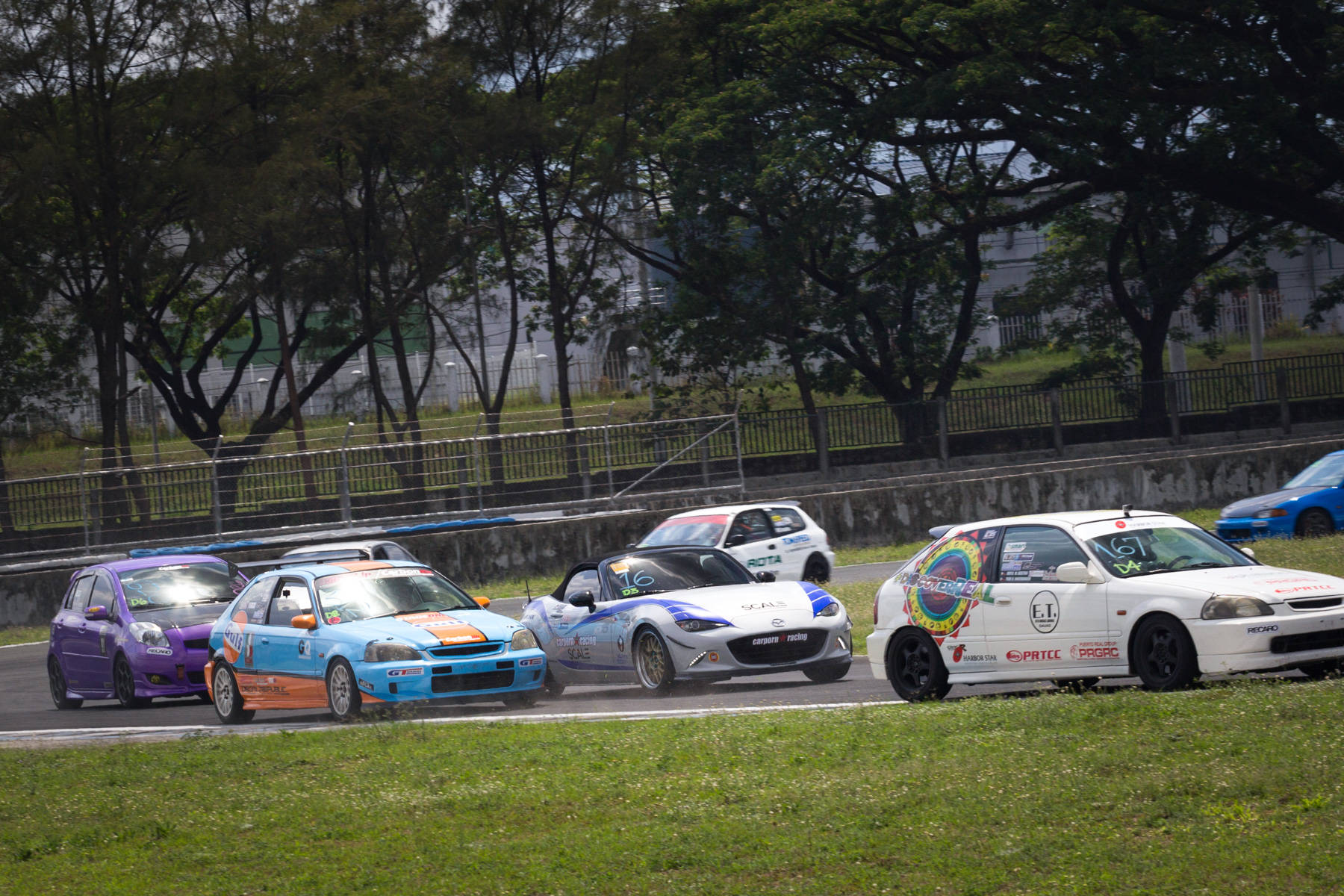 Coming from a successful season opener last month, the PetronFlatOut Race Series (Petron FORS) returned to the Clark International Speedway with an even bigger field of competitors for Round 2 of the 2018 season.

A total of 151 entries participated in the Time Attack and Grid Races last 7th of April, making this one of the biggest turnouts in recent years. The list was comprised of purpose-builtrace cars, sports cars, and most importantly regular street-prepped cars. But with the FORS' bracketing system, all drivers were able to race within their own categories in a fun yet competitive playing field.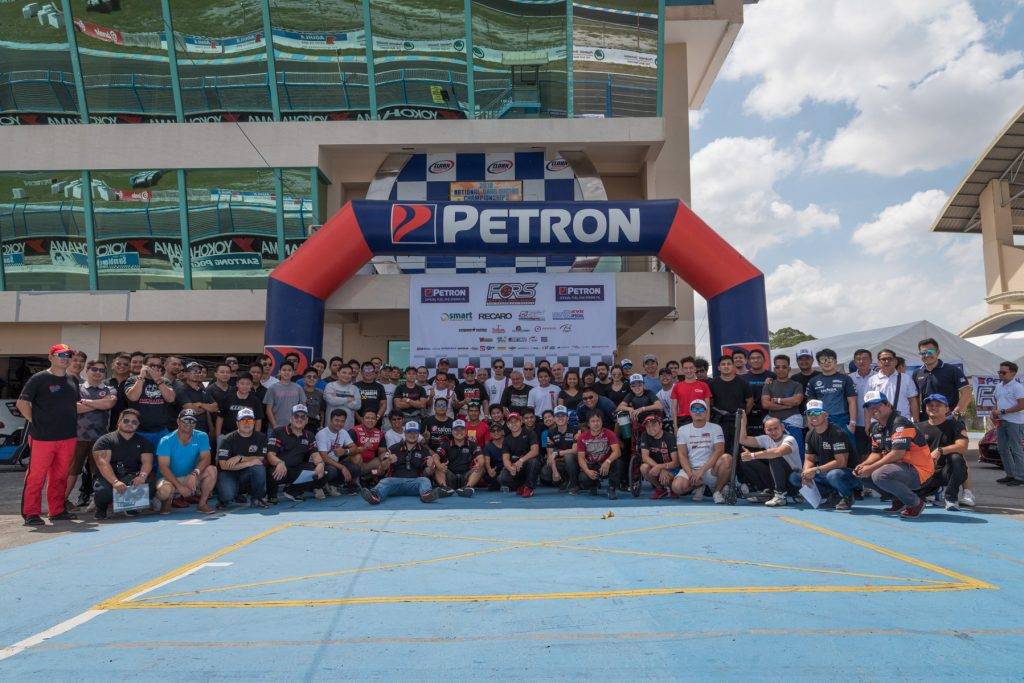 TIME ATTACK

Backed by Petron Corporation as the FORS' official fuel and engine oil supplier, the highlight of the event were the exotic machines in Bracket R and the newly-formed Supercar Class.

Rafael la O' in the Staunch Performance Honda Civic EK was once again the quickest in Bracket R, setting a new 2:03.899 best lap. Meanwhile, the supercars filled the 4.189 km circuit with roars from V6 and boxer engines of the Nissan GT-R and Porsche 911 GT3 RS. The fastest of the group was Aga Tomawis in the Autoholic Garage R35 that recorded a 2:09.945 best.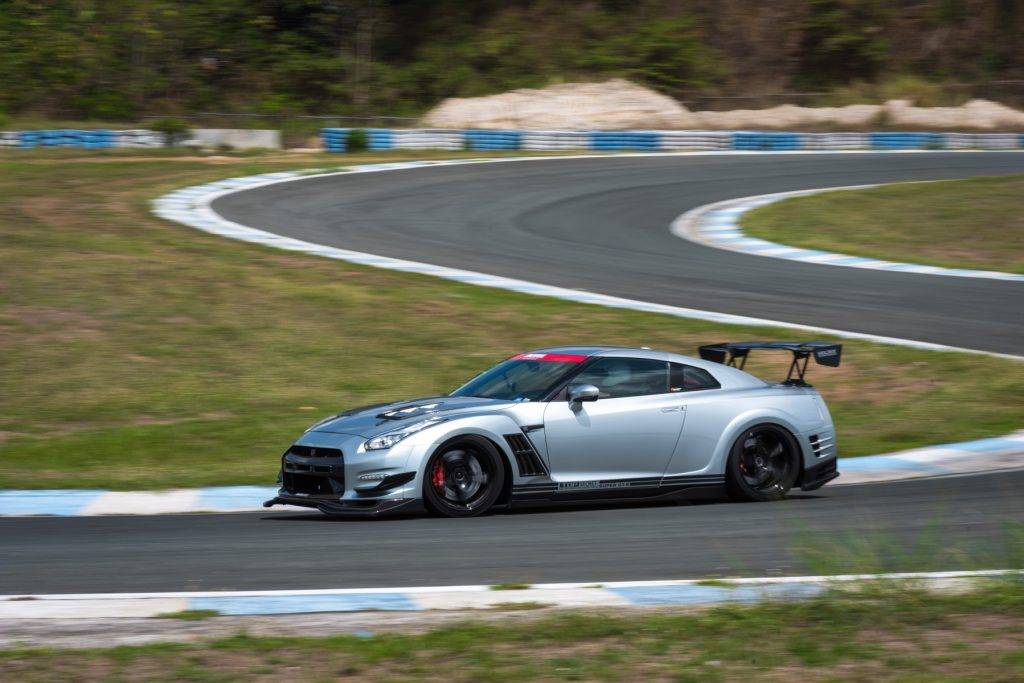 Now on GT Radial SX2 tires, La O' again topped the time sheets in Bracket A, followed by Eduardo Suiza in 2nd in the newly-rebuilt W-Autosport / Staging Lanes Honda Civic EG. Gabby Sohu of Team Nawna Racing landed another podium spot by taking 3rd.

Gabby's younger brother Raffy bagged a well-deserved 1st place in Bracket B with a near-perfect 2.16.142 lap from the 15-year-old. Dominique Bon was 2nd and Russ Agapito in his new Honda Civic EK race car was 3rd.

Fourteen drivers vied for the top spot in Bracket C, making it the biggest group of the day. Paul Santos in the Big Chill Racing Honda Civic FD managed to pip 13-year-old Miggy Sohu by a mere 0.061 sec to claim 1st. 3rd spot went to a returning Sydney Sarmiento of Blanche Racing.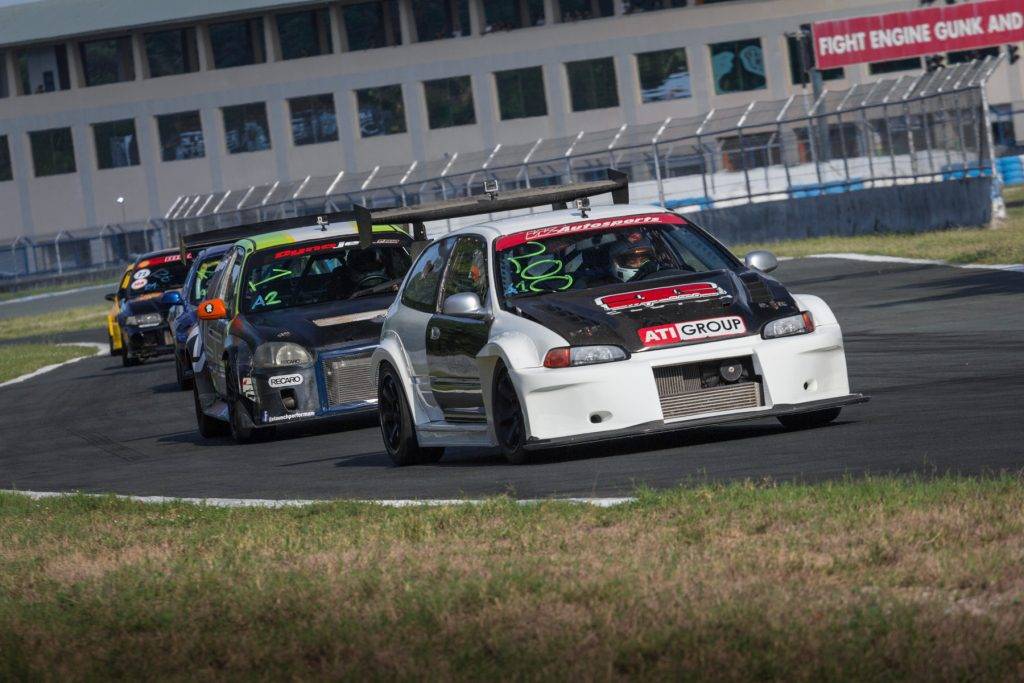 Meanwhile, Alvin Bince outpaced all the other entries in Bracket D with his 2:24.557 best. Robert Tan in the Grupo Toyota Yaris and Mike Hortel then ended up 2nd and 3rd, respectively. Avin Villaseñor scored back-to-back wins in Bracket E, while Mars Ocampo fought his way to the top spot of the podium in Bracket F. Lastly, Gilbert Orpilla repeated his performance from the previous round with another win in Bracket G.

GRID RACE

Sanctioned by the Automobile Association Philippines (AAP), Grids A, B, and C were combined into a 10-lap, 19-car race. Eduardo Suiza jumped to an early lead and built a sizable gap from the rest of the field. But a rare mistake saw the reigning champion throw away an easy win. Rafael la O' inherited 1st place and crossed the finish line to win the Petron Grid A race.

The KYB Grid B race saw Paolo Santos, Jun Cabrera, and Russ Agapito locked in a fierce battle for the lead. Santos in the Mitsubishi Evolution 6 went on to collect his second consecutive win by a mere 0.631 advantage with Cabrera glued to his rear bumper. Agapito then earned his second podium of the day by ending up in 3rd.

Emerson Ocampo, Jonmark Ong, Paul Santos, Justin Neri, and Daryl Flores were the top contenders in Recaro Grid C. Ocampo, who won the 8 Oras ng Pilipinas in 2016, showed that he can also win sprint races and defended 1st place from Ong and Santos who finished 2nd and 3rd, respectively.





It was another 5-car train that lead the Staunch Performance Grid D race. Paul Ongcuangco, Erwin Manaog, Sherwin Bargos, Errol Panganiban, and Robert Tan constantly swapped positions at every corner. Ongcuangco would eventually take the win after 8 laps of racing. Manaog came 2nd and Bargos was 3rd.

Kody Ng and Mars Ocampo were the first to finish in the SmartFuels 2 Race Grid E race, but their celebrations were cut short due to penalties. Both drivers broke out of their brackets and dropped down the order. This gave Peter Amiel Del Mundo in the Ford Fiesta 1st place. Felix Chua and Jeff Pobadora then took the last steps of the podium.

The Round 3 will be at the Batangas Racing Circuit (BRC) on May 12.