Power pickup: Toyota USA teases 2022 Tundra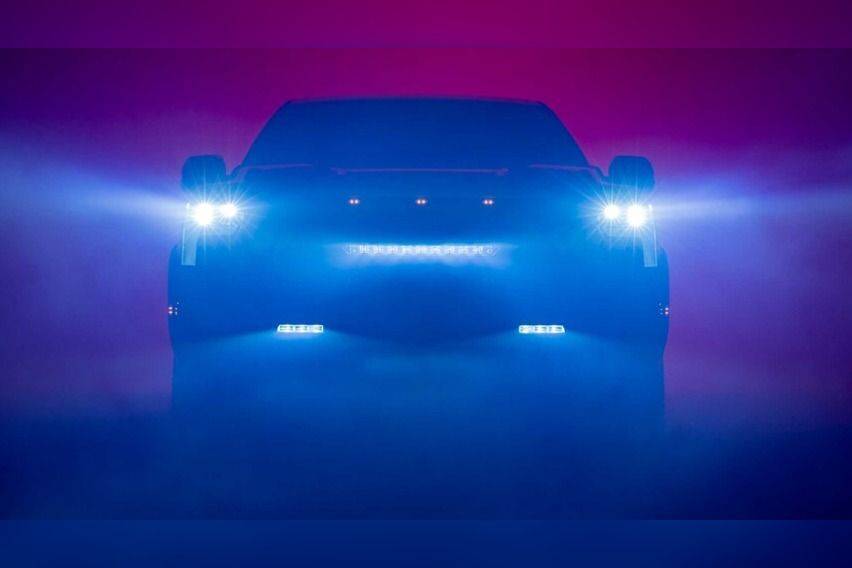 Big pickup trucks are, well, a huge deal in the USA. After all, the truck is perfect for that country's wide freeways, can haul a trailer when needed, and tackle snowy terrain.
That's why when carmakers offer a pickup truck there, they try to make a huge splash as possible — like in the case of Toyota USA, which has shown a teaser of the third generation of its successful pickup in the 2022 Toyota Tundra.
It's a teaser, indeed, as the American arm of the Japanese carmaker only showed a video of the 2022 Tundra in a dark, smoke-filled studio. The truck lit its L-shaped (maybe LED) headlights, which appear to border a wide grille. It wears LED fog lights, and another LED detail light on the grille.
"Reengineered with uncompromising power and loaded with advanced tech, this body-on-frame beast is eager to hit the road roaring," Toyota described its upcoming full-size truck.
Toyota didn't share a word about the 2022 Tundra's specs, but under the hood of the second generation are a set of four-liter V6 engines, and V8 ones in various sizes. It's possible that this new truck will drop the V8 and retain the V6, or use smaller engines amid these environmentally-conscious times.
Or could it possibly pack electric power like the Tundra's competitors, the Ford F-150 or GMC Hummer? Time can only tell.
The second-generation Tundra, launched in the USA in 2007, measures 5.8 to 6.2 meters long (depending on the variant) and two meters wide.
The size difference is considerable compared to the Hilux sold here, which is 5.3 meters in length and 1.8 meters wide.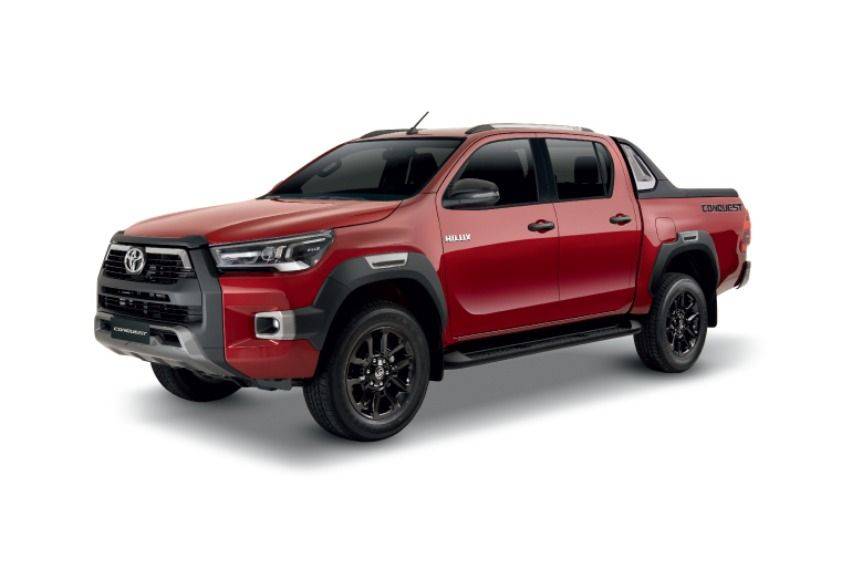 It could be said that huge expectations will land on the 2022 Tundra, too, as its predecessor won various awards from automotive publications in the US.
Photos from Toyota USA, Toyota Motor Philippines (TMP)
Also read:
Toyota Gazoo Racing set to continue WRC wins in Portugal
Toyota ready for 2022 NASCAR season with V8 TRD Camry racer
Toyota PH boasts 2-pronged approach to attend to customer needs