Pulilan-Baliuag Diversion Road under construction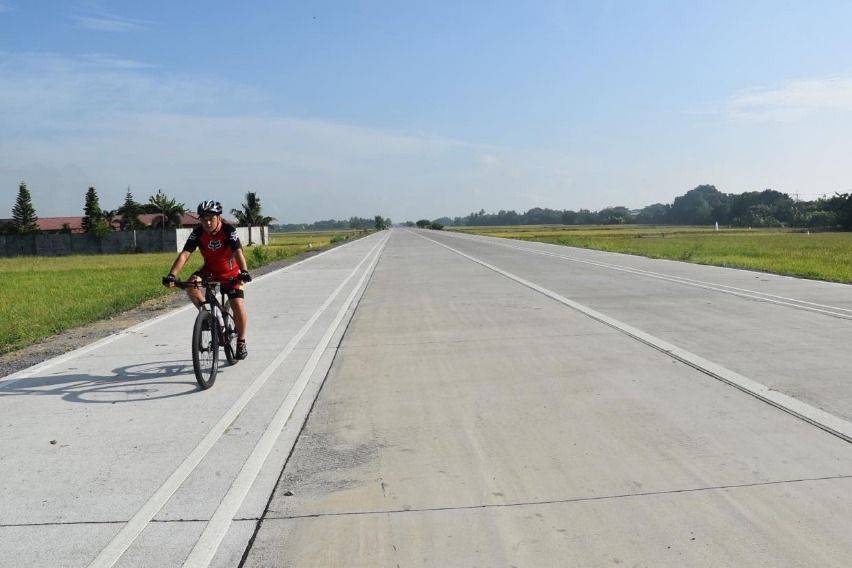 The diversion road that provides the shortest travel time to Pulilan and Baliuag is still yet to be completed but is already doing wonders for motorists.
Last week, Department Public Works and Highways (DPWH) Secretary Mark Villar inspected the four-lane Pulilan–Baliuag Diversion Road.
According to DPWH Region 3 Director Roseller Tolentino, the yet-to-be-completed bypass has made daily travel between the two towns of Bulacan a bit easier, citing that the 9.6-kilometer thoroughfare gives an alternative route to motorists.
Instead of the going through Maharlika Highway or constricted intersections, the 9.6-kilometer Pulilan-Baliuag Diversion Road is bound to cut travel time between the towns of Baliuag and Pulilan or vice versa from one hour to just 30 minutes, Tolentino reported.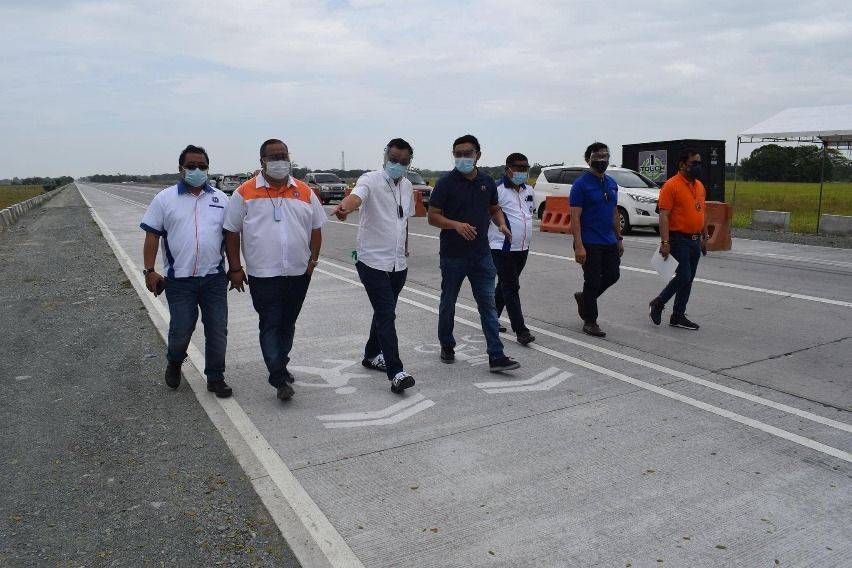 Since it was soft-opened in May 9, 2019, Villar noted the recent completion of fourth and final phase further assured a safer and environment-friendly road facility for motorists, bikers and pedestrians. The the project's Phase IV consisted of the lane widening and installation of reflectorized bike lanes and metal beam guards, and the construction of slope protection structures to ensure the safety of the travelling public and cycling enthusiasts. The construction of Pulilan-Baliuag Diversion Road began in 2016.
Further, the businesses in Pulilan, Calumpit, and Baliuag and access to the North Luzon Expressway have improved since this diversion road was opened.
Cargo trucks coming from various points of North and Central Luzon have been given access to the bypass that opened the opportunities for continuing progress in this part of Bulacan.
The Pulilan-Baliuag Diversion Road project was nominated as Philippine's official entry for the MINO Best Project Award-Community Road Category of the Road Engineering Association of Asia and Australasia (REAAA) for the project's social effectiveness and impact, environment friendliness and technical excellence.
Tolentino explained that the REAAA nomination is a testament that the Pulilan-Baliuag Diversion Road is considered among the outstanding road projects constructed in the Asian and Australasia region.
Photos from Department of Public Works and Highways
Also read:
NLEX Tambobong Interchange now open
Expansion work segment of Plaridel Bypass to be completed by March 31
Bypass Road, Disaster Mitigation Projects in Central Luzon being fast-tracked