Expansion work segment of Plaridel Bypass to be completed by March 31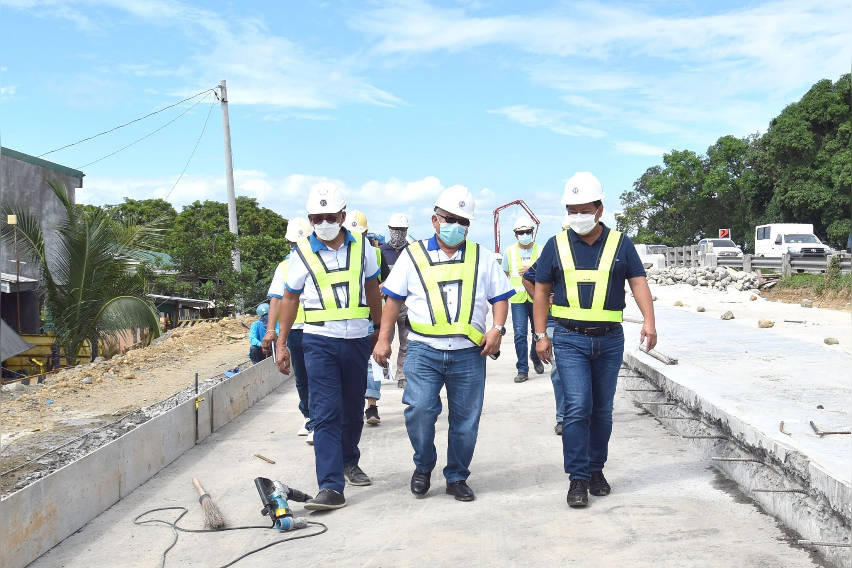 Department of Public Works and Highways (DPWH) Secretary Mark Villar announced that the widening project for the Arterial (Plaridel) Bypass Road in the Province of Bulacan is almost finished.
The said road project will expand the existing two-lane two-way road and add two more lanes covering a 2.22 kilometer portion of the 24.61 bypass road. The road expansion is expected to address slow traffic movement in the two-lane bypass road connecting the North Luzon Expressway in Barangay Burol, Balagtas with Daang Maharlika Highway in Barangay Maasim, San Rafael, according to the DPWH Secretary. This will effectively cut travel time from 69 minutes to only 24 minutes for an average of 15,000 motorists traveling between Burol, Balagtas and Maasim, San Rafael in Bulacan.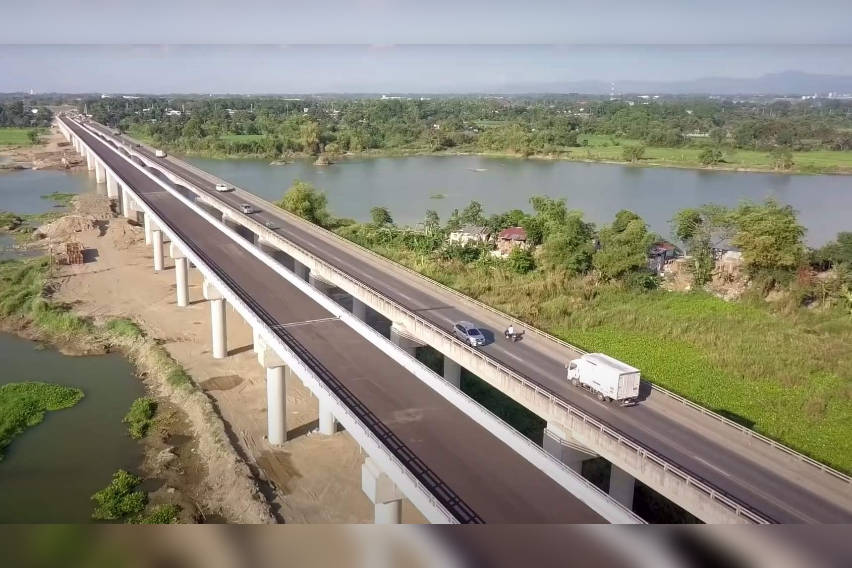 The added two more lanes for the 2.22 kilometer portion of existing bypass road is ready for inauguration anytime this April 2021 and motorists will soon be able to freely use this section, commented Undersecretary Sadain after conducting an inspection with Department of Public Works and Highways Unified Project Management Offices (DPWH UPMO) Roads Management Cluster 1 Project Director Virgilio Castillo and Project Manager Basilio Elumba.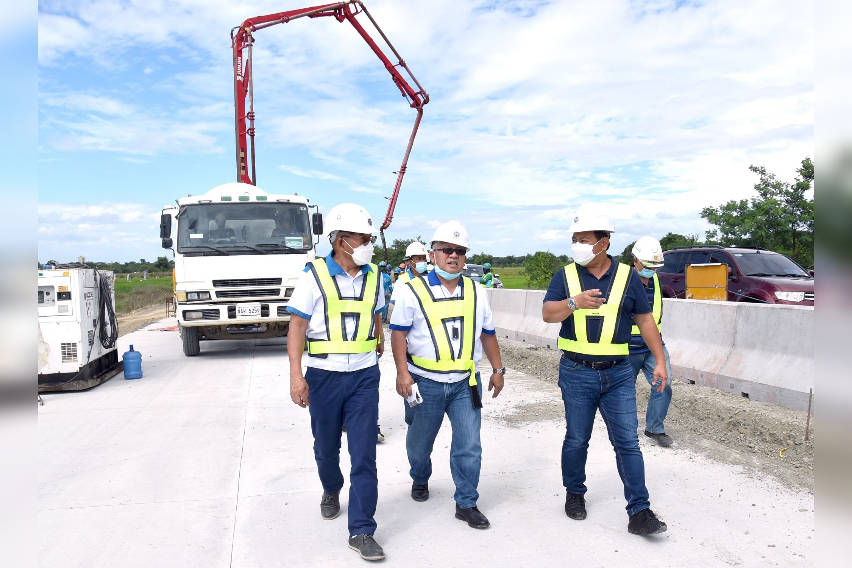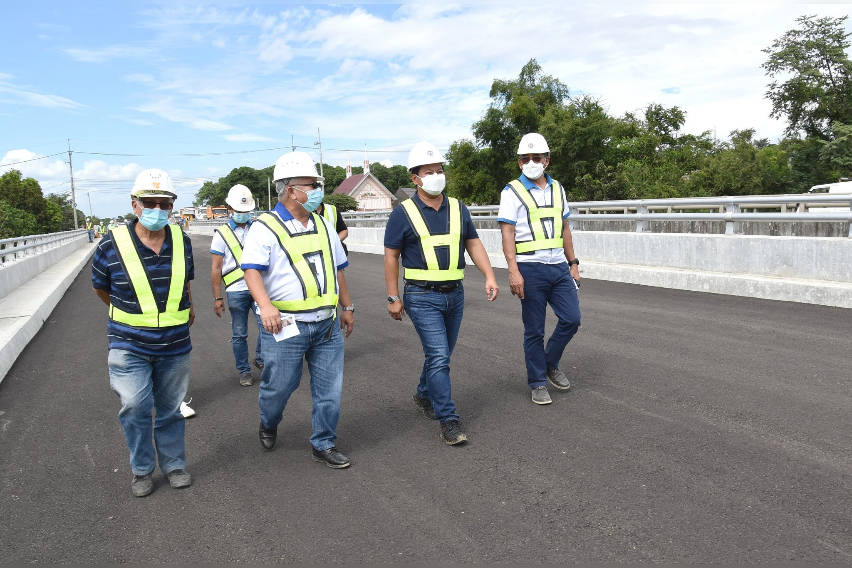 In his report to Secretary Villar, Undersecretary for UPMO Operations Sadain stated that the widening of 1.063 kilometer road and the construction of two-lane two bridges abutting the existing bridge namely 1.121 km Angat Bridge (Bridge No. 8) and 40.86 linear meter Bridge No. 9 under Contract Package 3 of the Arterial (Plaridel) Bypass Road Phase 3 will be fully completed by end of March 2021.
Contract Package 3 is a P1.092 Billion project that was financed by the derived project savings from Arterial (Plaridel) Bypass Road Phase 2 funded by a loan agreement between the Government of the Philippines and Japan International Cooperation Agency (JICA).
The contract package will cover the Plaridel Bypass Road station 47+400 in Brgy. Bonga Menor, Bustos, Bulacan up to station 49+625 in Brgy. Tambubong, San Rafael, Bulacan and will include construction of portland concrete cement pavement of seven meters carriageway, 0.35 meter thick, and 2.50 meters shoulder for both sides.
In addition, Angat Bridge (Bridge No. 8) which is one of the longest bridges in the country at 1.12 kilometers has a carriageway of 8.25 meters with the main span between pier numbers 14-21 made of seven spans prestressed concrete continuous box girder erected by a balance cantilever method with a total length of 400 meters, and twenty-four side spans from abutment 1 to pier 14 with the length of 420 meters and pier 21 to abutment 2 with the length of 300 meters connected by continuous precast prestressed concrete AASHTO girder, Type V on bored pile foundations.
Included in the aforementioned project are construction of underpass, drainage facilities and slope protection structures; and provision of miscellaneous works such as attachment and fitting of road signs, kilometer posts, guardrails and pavement markings. Simultaneously, other road projects like the 12.5 kilometers Contract Package 1 and 2 and 7.74 kilometers Contract Package 4 currently underway.
Photos from DPWH
Also Read:
DPWH Enchanted River Road Project drives economic growth
Potholes along Mindanao Avenue in Valenzuela City fixed by DPWH
Cagayan got some new, improved and refurbished roads last year