Say "Konnichiwa" to the Japanese Version of Toyota Camry 2018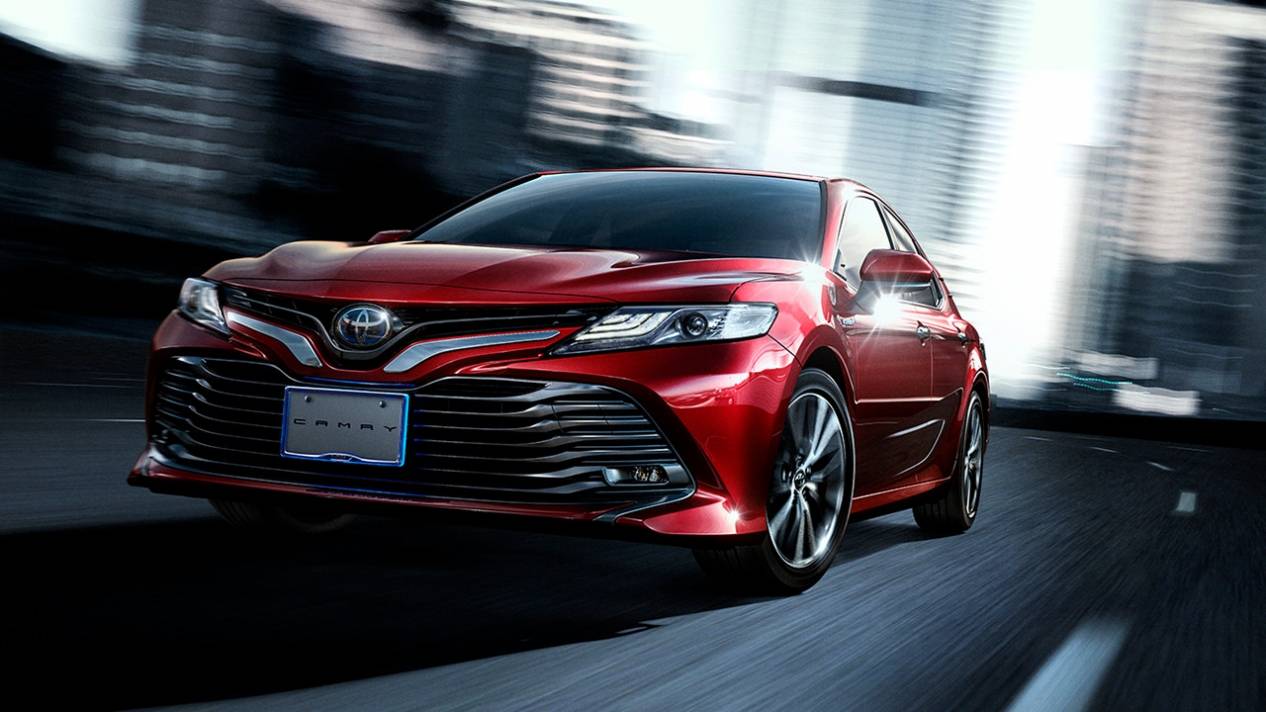 The Japanese version of Toyota Camry 2018 now promises better driving performance, improved safety features, and advanced technology. This car means serious business right from the get-go. Remember: we're talking here about the more conservative and nitpicking Japanese market, so riding the new Camry is exciting, but not too far out. It's almost like watching actors with colorful, flamboyant masks during a climactic scene from a Kabuki performance -- without the song and dance number routine to distract you from the story.
What are Its Variants?
The Japanese version of the 2018 Camry offers two options: the TRD and Modellista variants. TRD has visible side skirt and wheels, with a more defiant, jutting jaw line and a slightly different upper grille and front bumper compared to the Modellista variant.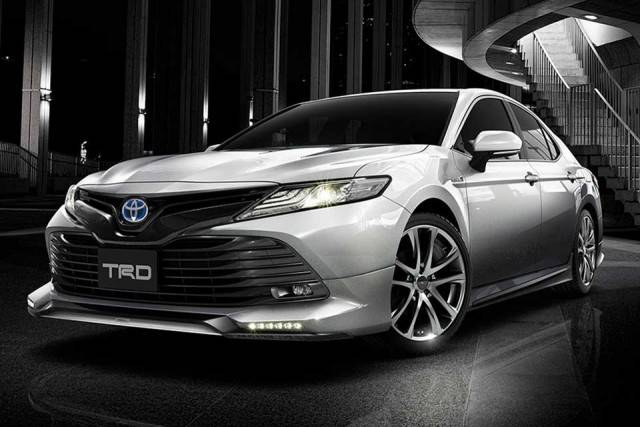 The Modellista, on the other hand, has a more sophisticated and refined fascia, with a less protruding jaw and different side skirt altogether. Personally, we think it looks better compared to the TRD variant.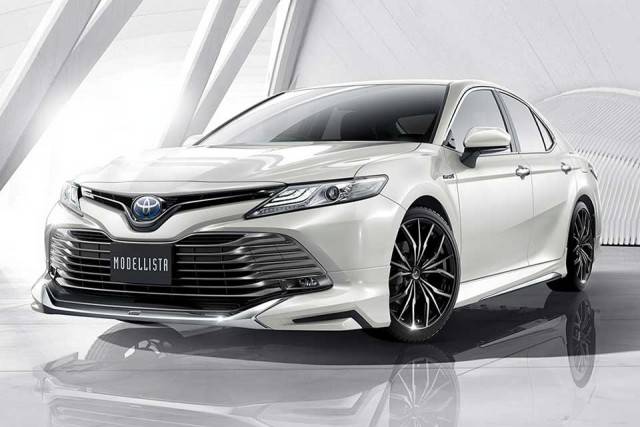 What's the Exterior Like?
Toyota's executives dubbed Camry as having an "emotional design", with "soul-stirring" dynamics to boot. We don't know about the "soul-stirring" part, but we do get the emotional design extremely well. There's a boldness to it, but it doesn't intrude too much. It's a cross between mild chagrin and an angry scowl -- something that many drivers stuck in traffic can easily relate to nowadays.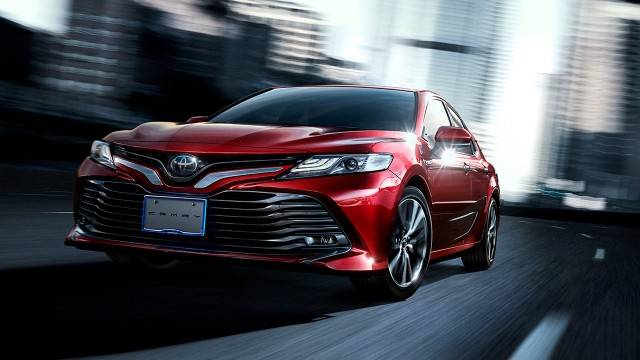 This car also has a sleeker, more coupe-like roof, with increased windshield angle and a more sculpted rear. It follows the same design as the U.S., so there's a stronger T-motif on the top, a trapezoidal grille, sharper character lines, and a floating bar at the bottom to add depth and dimension to the design.
We also find those gothic-looking ridge lines on the hood really appealing. We wouldn't mind it if they retain that feature for the next generations to come.
What's the Interior Like?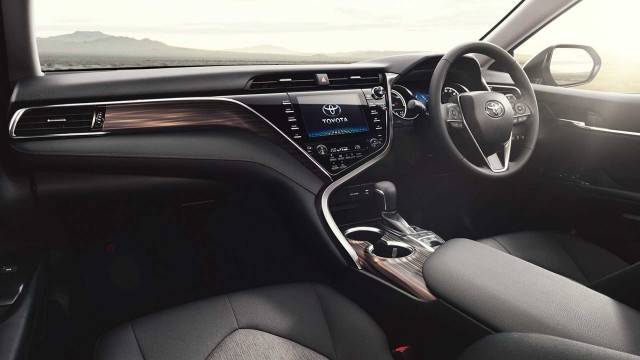 The new Toyota Camry has much-lowered seats that add more space inside the cabin. And there's still an understated luxury and elegance when you go inside. What's interesting is the center console, which adds a swooping design curve that separates the passenger area and driver's side in a unique way. There's also a seven-inch display within the instrument cluster and an eight-inch audio/navigation display that also doubles as an air-conditioning system.
What's the Engine Like?
The Japanese version of Toyota Camry 2018 uses a hybrid power train: a 2.5-liter Dynamic Force engine with VVT-iE. They are also paired off with a continuous variable transmission, while the rest of the models in other countries will now use a new eight-speed automatic.
How Does It Perform?
The keyword here is "Engaging Driving Dynamics", which is part and parcel of Toyota's New Global Architecture (TNGA) platform. This extends the wheelbase by two inches -- and everything is lowered to give it a wider and more secure stance. The 2018 Camry now offers a control-arm rear suspension that makes it such a great vehicle to drive, thanks to its improved steering and handling on the road.