Shell PH 'moto lane' wins award at APAC Stevies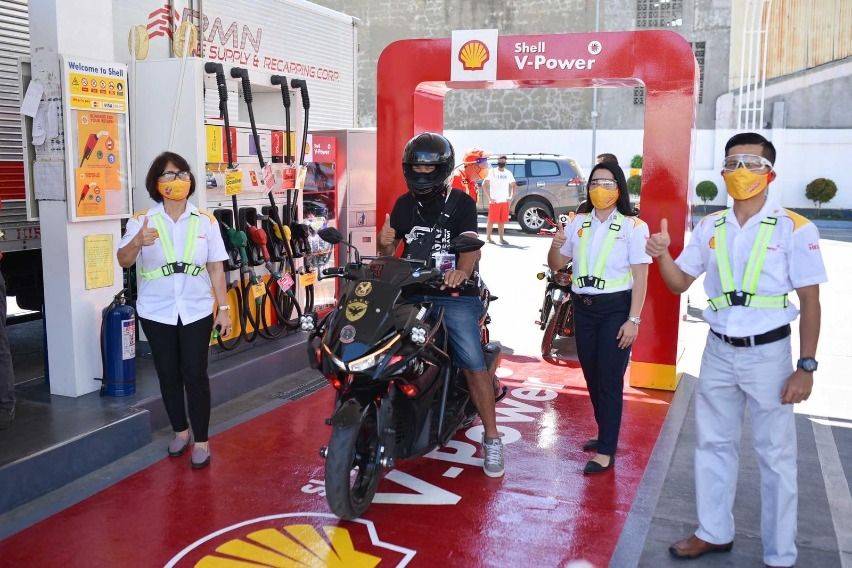 The Pilipinas Shell initiative that created dedicated motorcycle lanes at its fuel stations has been recognized at this year's Stevie Awards.
In a statement, Pilipinas Shell said it received this year's Asia-Pacific Stevie Awards for Outstanding Innovation Customer Service for its dedication to provide quality service through the aforementioned project.
Pilipinas Shell Vice President for Retail and General Manager for Mobility Randy del Valle expressed pride over the exclusive motorcycle lanes program that was recently acknowledged by the world's premier business award-giving body.
"At Shell, we ensure that everyone on the move will have the best experience when they visit Shell stations. The specialized Shell Motorcycle Lanes will address the mobility needs of the growing Filipino motorcycle community by being more inclusive in their services and offers," Del Valle was quoted as saying.
"Bikers will no longer be sidelined by bigger vehicles at fuel lanes, which has been happening for years. Our motorcycle lanes have changed all that," he added.
Launched last year, the Shell Motorcycle Lanes (made to boost customer experience and ensure the safety of bikers topping up at Shell stations) started from five pilot motorcycle lanes.
Following its success and popularity, the oil company is eyeing to put up motorcycle-dedicated lanes in 100 stations this year — making the service more accessible and available to more Filipinos.
The Shell Motorcycle Lanes can be easily identified as it bears the highly-noticeable entry signage and floor decals. Wheel stoppers are also installed on this special lane to prevent larger vehicles from using it. "Customized dress-ups for motorcycle users allow bikers to efficiently gas up. Shell Motorcycle Lanes also offer exclusive services like free helmet and motorcycle seat cleaning," the local oil giant stated.
Further, PSPC claimed that motorcycle riders are assured of enjoying "maximum engine performance for smoother rides with the use of Shell Advance motorcycle oil and Shell V-Power fuel being the preferred product by its original equipment manufacturer (OEM) partners" namely Suzuki Philippines, TVS, Access Plus, and the Autohub Group (distributor of Vespa, Triumph, and Piaggio locally).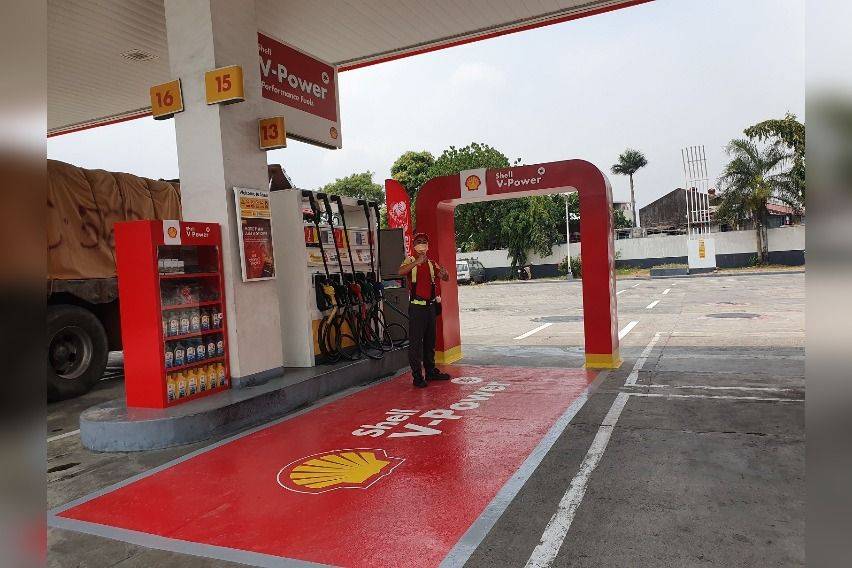 Meanwhile, Shell V-Power Brand Manager Jerome David explained that the Shell V-Power fuel works with any of the Shell Advance motorcycle oils for enhanced protection, improved acceleration, and prolonged engine life which results in an overall smoother ride.
"Shell V-Power is specially formulated with Dynaflex Technology which helps improve engine condition and maximizes energy from the fuel, making it the best performance fuel for motorcycles to date," David added.
Further, Shell Advance has an Active Cleansing Technology that prevents buildup inside the combustion chamber. "Bikers can choose from different Shell Advance Lubricants to match their riding styles: Fuel Save, Long Ride, and Power, for the best performance and acceleration; trouble-free engines for the long haul; or great fuel mileage and economical riding to make each journey the best ride, no matter what you do," PSPC explained.
Relatedly, PSPC has recently launched the Ride and Redeem promo, which gives bikers the chance to get exclusive arm sleeves by fueling up with Shell V-Power and purchasing Shell Advance. For more information, go to http://www.shell.com.ph/bikerenhancedprotection.
Photos from Pilipinas Shell
Also read:
Shell Marilao is brand's first mobility station in North Luzon
Shell, Suzuki PH team up to provide enhanced services for moto riders
Motorcycle Articles From Zigwheels
News
Article Feature
Advisory Stories
Road Test