Top 5 Cheapest Toyota Cars in the Philippines 2017
Cheap doesn't necessarily mean low quality when you're talking about Toyota. This brand means serious business when it comes to providing customer satisfaction, and this greatly reflects in their car's durability and reliable performance over the years.
So which Toyota cars made it to the "Most Affordable" list? Here are our top picks: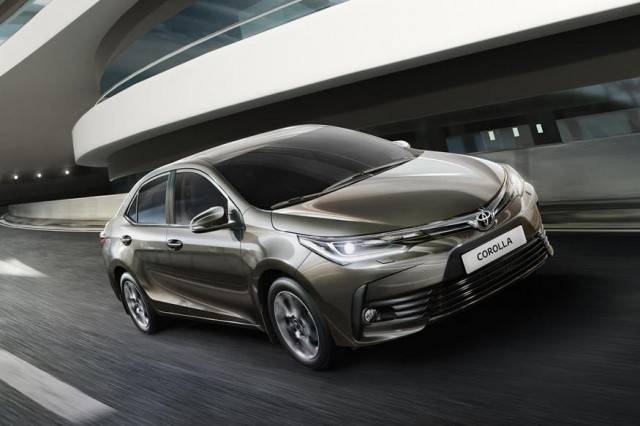 Having the name Toyota has its perks, but becoming one of the best selling cars in the world is impressive, to say the least. The Toyota Corolla Altis has both of these features -- and it's just getting started.
This timeless car has been here for more than 50 decades already, and still continues its tradition of providing reliable performance, a comfortable ride, above average safety features (Toyota Safety Sense), and good fuel economy on the road. And while it might need a bit of improvement when it comes to style and engine power, we think this car will always appeal to those who value practicality and comfort above all else.


Toyota Corolla Altis 1.6 E MT = ₱ 896,000


Toyota Corolla Altis 1.6 G MT = ₱ 936,000


Toyota Corolla Altis 1.6 G AT = ₱ 992,000


4. Toyota Yaris (starts from ₱ 745,000)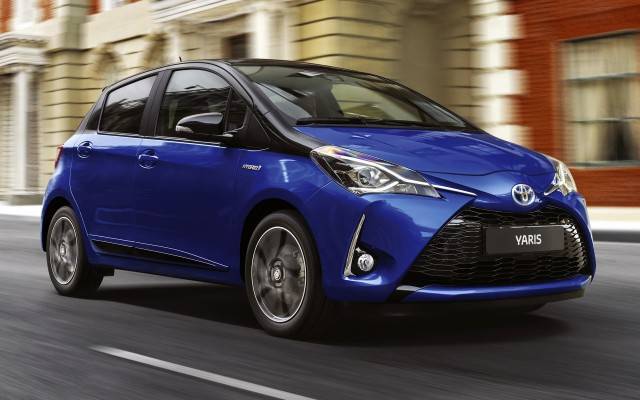 The Toyota Yaris falls between a sedan and a subcompact vehicle, so you get the best of both worlds. This entry-level car has improved its game when it comes to refinement, pleasant driving experience, and better utility, although we think it still has room for improvement.
Still, you shouldn't overlook what it does have. The Toyota Yaris offers reliable performance, good fuel economy, standard Toyota Entune entertainment system and good visibility on the road. It offers adequate driving experience, standard safety features, and easy parking maneuvering -- thanks to its light and nimble steering.
It comes with a 1.3L Dual VVT-i 4-cylinder engine tied to a 5-speed manual or Continuously Variable Transmission (CVT). You can also opt for a larger 1.5L engine with CVT.


Toyota Yaris 1.3 E MT = ₱ 745,000


Toyota Yaris 1.3 E AT = ₱ 795,000


Toyota Yaris 1.5 G AT = ₱ 885,000


3. Toyota Avanza (starts from ₱ 692,000)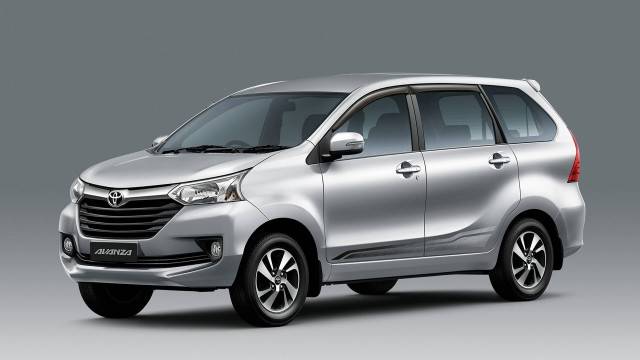 Toyota Avanza offers a 5-door MPV with a front-engine, rear-wheel-drive layout. This vehicle has been in the Philippines since 2006, and is now in its second generation.
Avanza is one of Toyota's biggest volume sellers in the country. It's a spacious, comfortable, and highly versatile car, and can be as comfortable as a sedan and as practical as a cargo loading SUV. You can find small touches of luxury everywhere inside the interiors, although it has a confusing gated shifter that will take a bit of time to get used to.
This 7-seater also has an improved exterior, adding less chrome on the front grille and giving more cheekbones on the sides. Overall, it looks more upscale compared to its predecessor.
Avanza comes with two Dual VVT-i 4-cylinder in-line 16 valve DOHC engines: The 1.3L powerplant can churn 95 hp and 121 Nm of torque, and its 1.5L engine offers up to 103 hp and 136 Nm of torque. It comes with either a 4-speed automatic transmission or to a 5-speed manual transmission.


Toyota Avanza 1.3 J MT = ₱ 692,000


Toyota Avanza 1.3 E MT = ₱ 781,000


Toyota Avanza 1.3 E AT = ₱ 824,000


Toyota Avanza 1.5 G MT = ₱ 900,000


Toyota Avanza 1.5 G AT = ₱ 943,000


2. Toyota Vios (starts from ₱ 611,000)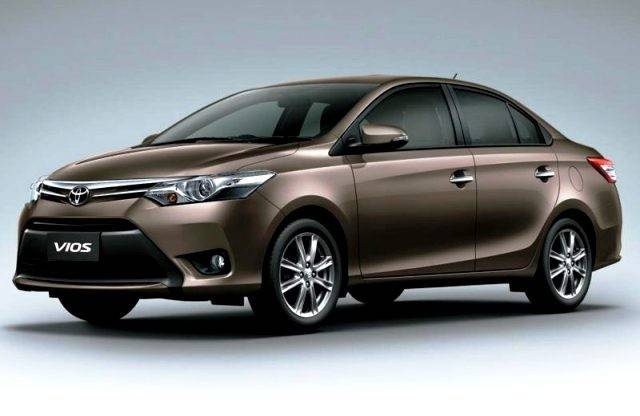 Vios means "to move forward", which is an apt term for this vehicle, considering it keeps moving forward as the bestselling car in the Philippines.  This model is mostly responsible for making Toyota Motor Philippines the bestselling car manufacturer in the country -- and with a fairly wide margin, we might add. 
Vios' versatility shows in the diverse people who own it. From students to executives to taxi drivers and small families, you can be sure to find one whenever there's ample road there somewhere.
It has recently been updated, but still, you might have to look long and hard to spot the difference in the exterior. What's more notable, though, is its new engine and transmission. Vios now has a NR-series 1.5-liter Dual VVT-I engine, joining in the CVT craze and getting rid of its antiquated 4-speed gearbox. This has made it more fuel-efficient, and now offers a smoother and quieter feel compared to its predecessor.


Toyota Vios 1.3 Base MT = ₱ 611,000


Toyota Vios 1.3 J MT = ₱ 649,000


Toyota Vios 1.3 E MT = ₱ 762,000


Toyota Vios 1.3 E AT = ₱ 812,000


Toyota Vios 1.5 G MT = ₱ 869,000


Toyota Vios 1.5 G MT White Pearl = ₱ 884,000


Toyota Vios 1.5 G AT = ₱ 919,000


Toyota Vios 1.5 G AT White Pearl = ₱ 934,000


Toyota Vios 1.5 TRD AT = ₱ 976,000


Toyota Vios 1.5 TRD AT White Pearl = ₱ 991,000


1. Toyota Wigo (starts from ₱ 526,000)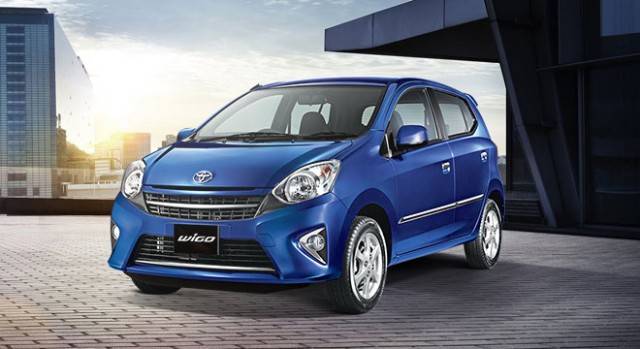 Looking for an affordable car that will give you a decent ride around the Metro? Then the Toyota Wigo is the one for you. Also known as Toyota Ayga, this car is great for first-time car owners, or those whose budgets are quite limited to begin with.
Just because it's small doesn't mean it can't pull its own weight. This car was awarded "Best Micro Car of the Year" by the Car Awards Group for 2014-2015, so it has something to brag about. However, you need to be realistic here. A car that comes in at this price tag doesn't really offer enough room for amenities, so expect things to be bare, particularly its base model.
Whatever the case, it's more than adequate when you need a no-nonsense car to take you somewhere. Besides, it does make up for its spaciousness (for a small car), adequate audio system, and average safety features.
If you want more, then it's best to choose the higher variant. Still, don't expect it to be over the top, since lavish doesn't really belong in this model.
The new Toyota Wigo offers a 1.0L gasoline engine that delivers 66 hp and 89 Nm of torque. You can buy it in either a 5-speed manual or 4-speed automatic transmission.


Toyota Wigo 1.0 E MT = ₱ 526,000


Toyota Wigo 1.0 G MT = ₱ 564,000


Toyota Wigo 1.0 G AT = ₱ 599,000