Toyota and SWAT Mobility partner for on-demand shuttle service
The country's leading auto company Toyota Motor Philippines (TMP) announced that since May last year, it has been collaborating with SWAT Mobility to introduce the on-demand shuttle (ODS) program.
According to Toyota Philippines, it started the initiative to provide safe, comfortable, and reliable shuttle services to companies for their employees' daily commute to and from work.
"Through a mobile booking application called SWATBiz, the system automates route preparation and streamlines the employees' seat booking process, eliminating manual arrangement of shuttle destination points. Moreover, the app helps operators monitor the shuttle vehicles through its real-time tracking system which optimizes asset management at the same time," TMP shared.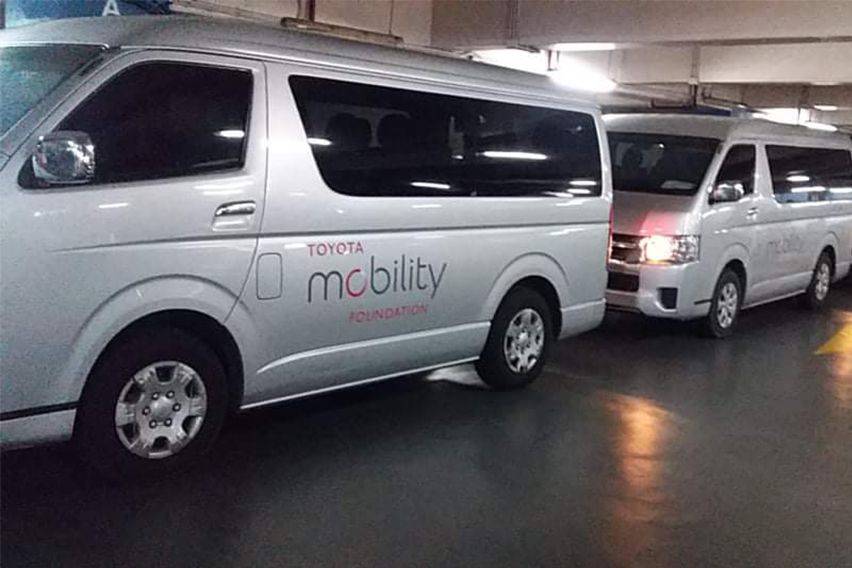 The company also said that the mobility solution is "tailor fit to the operations and meets the specific needs of employees" as it features two routing types: dynamic and fixed.
"Dynamic routing applies more on arrangements where the work schedule constantly changes, ridership count in the vehicles varies, and where close-to-door pick-up and drop-off points are preferred. Fixed routing, on the other hand, suits fixed work schedules, pre-defined routes, and shared drop-off points," the company explained.
Further, the simplified shuttle service management provided by the system improves work efficiency and ultimately optimizes operating costs.
Back in May last year, Toyota Mobility Foundation started providing 10 free shuttles equipped with the SWATRide booking service for the use of around 200 healthcare workers of the Philippine General Hospital daily. The same program was also utilized two months after, employed for point-to-point buses.
Photos from Toyota Motor Philippines
Also read:
New mobile app barker.ph to enter local public transport arena
Online App Beebeep.ph Designed for Car Maintenance Launched