Toyota Breaks Cover on 2020 Toyota GR Yaris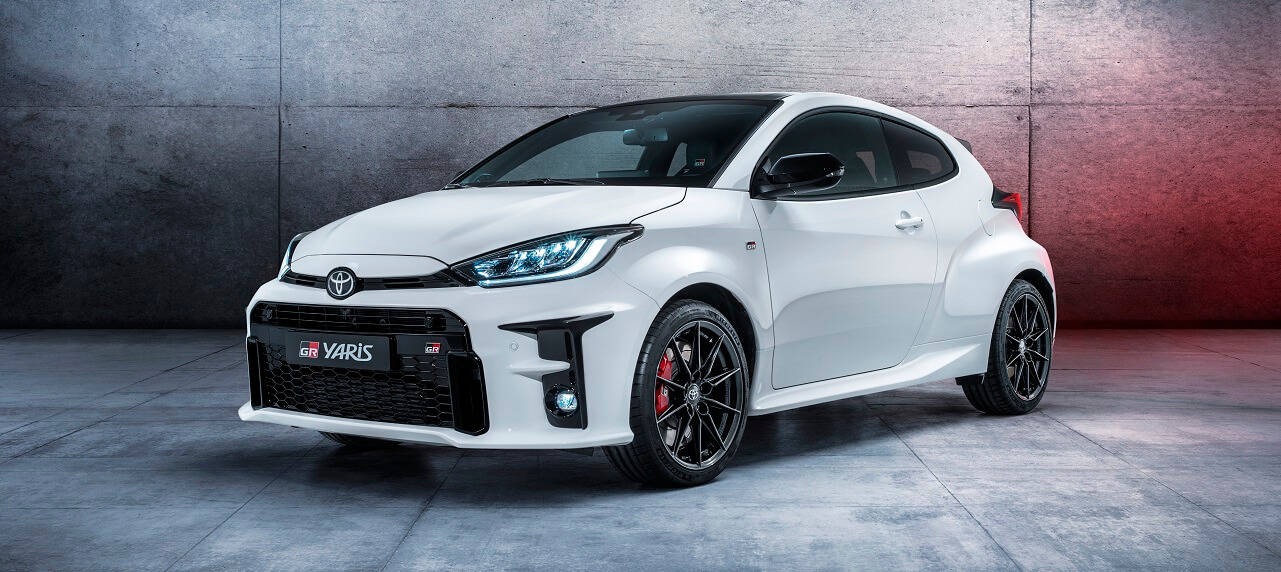 The 2020 Toyota GR Yaris takes the stage at this year's Tokyo Auto Salon, wearing its world rally heritage proudly on its sleeve. As the second model in Toyota's GR lineup after the Supra, the GR Yaris certainly has a lot of hype to live up to. With an aerodynamic and lightweight body, innovative GR-Four all-wheel drive system, proven racetrack pedigree, and a 1.6-liter 3-cylinder turbo engine churning 257 hp, the hot hatch looks like it's up to the task in every way imaginable.
©media.toyota.co.uk
The epic 257 hp is enough to make the 2020 GR Yaris as the most powerful three-cylinder in the world, and that claim gets even more compelling with the engine's certified 360 Nm torque output. Built on a special all-wheel-drive version of the Toyota New Global Architecture (TNGA) platform, the car combines the front end of Toyota's GA-B platform – debuting in the all new Yaris model in 2020 – with the rear of the GA-C platform, as used on the Corolla.
According to Toyota, this amalgamation has led to a new suspension design that accommodates the GR-Four all-wheel drive system while keeping the car's stability and handling excellent.
©media.toyota.co.uk
Speaking of the GR-Four, the system can be adjusted to suit the driver's preference or the conditions of the terrain using a 4WD mode dial switch. The system yields a 60:40 front/rear torque distribution in Normal mode, then shifts balance to the rear at 30:70 in Sport mode. The base Track mode setting puts the ration at 50:50 for fast, competitive driving. "In each mode, the torque balance will automatically adjust in response to the driver's inputs, vehicle behavior and road or track conditions," Toyota describes.
The two-platform assembly also gives the GR Yaris an entirely new body, with a lower roof, more aerodynamic body form, and three doors instead of the usual five found in regular Yarises. Regarding overall dimensions, the car measures 3,995mm long and 1,805mm wide, and 1,460mm tall, with a wheelbase of 2,558mm. Front and rear tracks measure 1,530mm and 1,560mm, respectively.
Other goodies installed in the new GR Yaris include a performance braking system and an optional Circuit Pack that equips the car with a Torsen limited-slip differential on both the front and rear axle, performance-tuned suspension and 18-inch forged alloy wheels with Michelin Pilot Sport 4s 225/40R18 tires.
Toyota is now accepting pre-orders for the GR Yaris in its home country Japan, where the car costs JPY 3.96 million (approx. PHP 1.8 million). The car is scheduled for a mid-year release in other global markets.