Toyota PH extends 'Better Days Ahead' until June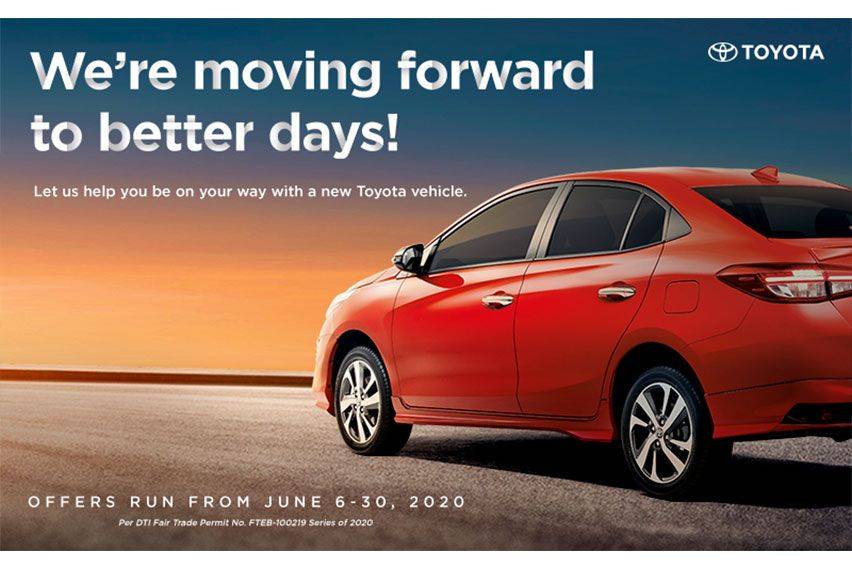 The local arm of Japanese automotive giant Toyota seems to be dishing out more ways to help Filipinos, this time around, by extending its campaign last month.
Toyota Motor Philippines has announced that they will continue the Better Days Ahead program until end of this month, giving its customers attractive deals, flexible financing schemes, and generous rebates.
Get the Toyota Vios with either P125,000 savings or light monthly payment for as low as P6,683 per month. The deals may also include free Periodic Maintenance Service (PMS) up to 20,000 KMS, five free Bactaklenz Vehicle Interior Sanitation treatments, and extended warranty coverage of five years or 150,000 kilometers for selected variants of the Vios.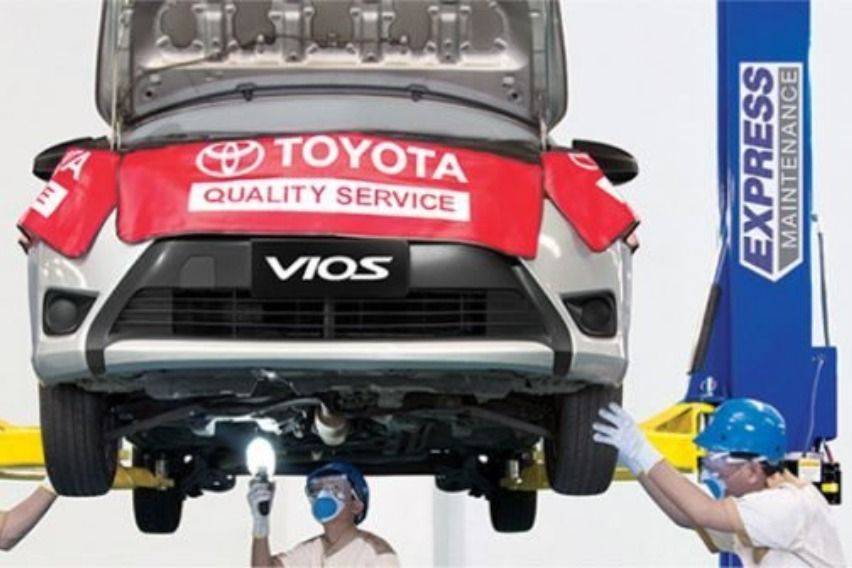 Buyers of the Corolla Altis, Rush, Innova, Fortuner, Hilux, and GL variants of the FMC Hiace are in for some treats too. Aside from the cash discounts, free PMS up to 20,000 KMS, and vehicle interior sanitation treatments will be accorded to customers.
The Hilux pick-up truck alone is being retailed with much savings already, as the 4x4 MT variant is being paired with as much as P80,000 discount.
Savings are also offered on the Wigo, Avanza, and previous generation Hiace.
Toyota made its in-house financing scheme more flexible with Toyota Financial Services payment holidays and payment options.
The holiday payment scheme allows customers to buy their dream Toyota now with a pre-set downpayment, and pay the monthly amortization two months later.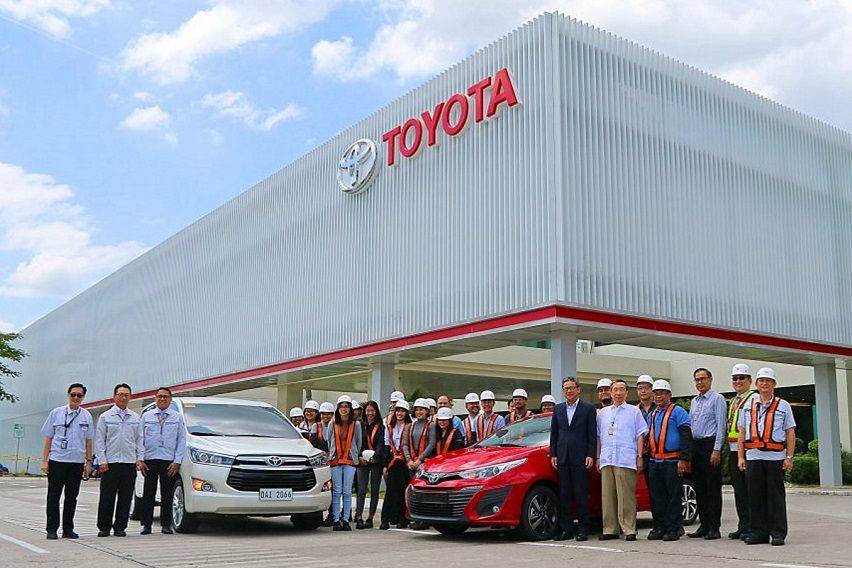 To show gratitude to frontliners such as doctors, nurses, medical employees, police, and military, the abovementioned are given a lower downpayment under the promo.
All-in low downpayment or low monthly options are available for selected variants of the following models: Wigo, Altis, Innova, Fortuner, Rush, Avanza, Hilux, and Hiace.
Trade-in your car for a Toyota and get as much as P40,000 rebate when you trade-in your vehicle for a Corolla Altis, P35,000 for a Vios, and P20,000 rebate is also available for the Innova, Fortuner, Avanza, Wigo, Rush, Pre-FMC Hiace Commuter, and Hilux (except for PUV, Cab & Chassis, and FX).
The rebates can be used on top of existing promos, and may also be used to purchase accessories.
For more information on available deals, visit https://toyota.com.ph/promos/movingforward or check out https://toyota.com.ph/hereforyou for dealer inquiries, updates on advisories, and more information.
Photos from Toyota Motor Philippines
Also read:
Toyota moves forward with 'Better Days Ahead' campaign
Toyota PH Brings More Help to Flatten the Curve
Toyota Car Articles From Zigwheels
News
Article Feature
Road Test