Toyota PH team member positive for COVID-19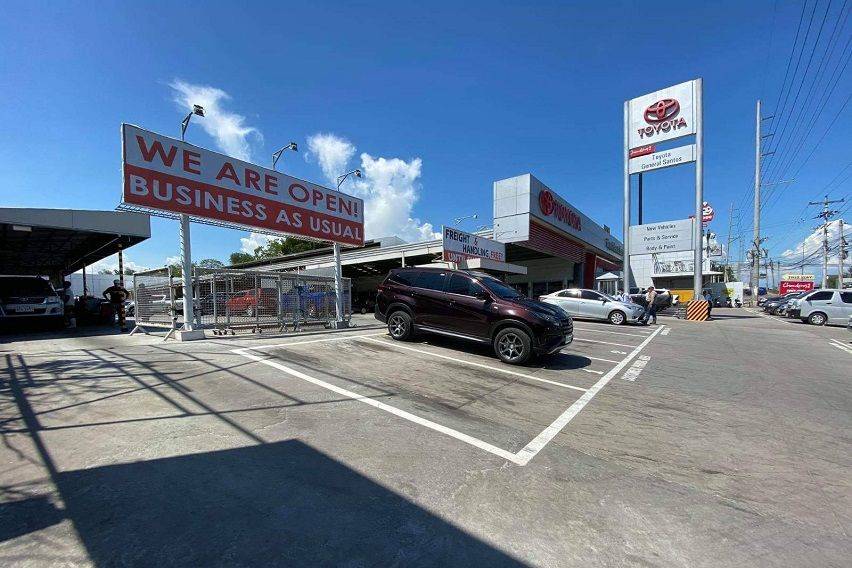 In the interest of safety and transparency, Toyota Motor Philippines (TMP) announced that one if its valued team members has tested positive for the dreaded COVID-19.
The team member, a male, has been advised to stay at home to reduce the possibility of infecting Toyota employees and customers.
TMP reported that the affected individual is also being monitored in case medical treatment is necessary.
"The safety and security of our Team Members and stakeholders is paramount to us and we have taken all necessary actions to manage the situation," TMP said in a statement. "We have provided all forms of support to the Team Member in every way we can."
"TMP continues to comply with health protocols of the Department of Health (DOH). We have promptly taken action to inform those who might have close contact with the Team Member for appropriate checks and testing," the company added.
TMP resumed operations at its provincial dealerships starting May 8, and at Metro Manila dealerships beginning May 20, as cities and jurisdictions transitioned from enhanced community quarantine (ECQ) to general community quarantine (GCQ).
In line with the 'New Normal,' the automaker prepared new standard operating procedures (SOPs) and comprehensive precautionary measures that adhere to DOH and World Health Organization (WHO) protocols to ensure the continued protection of its patrons against COVID-19.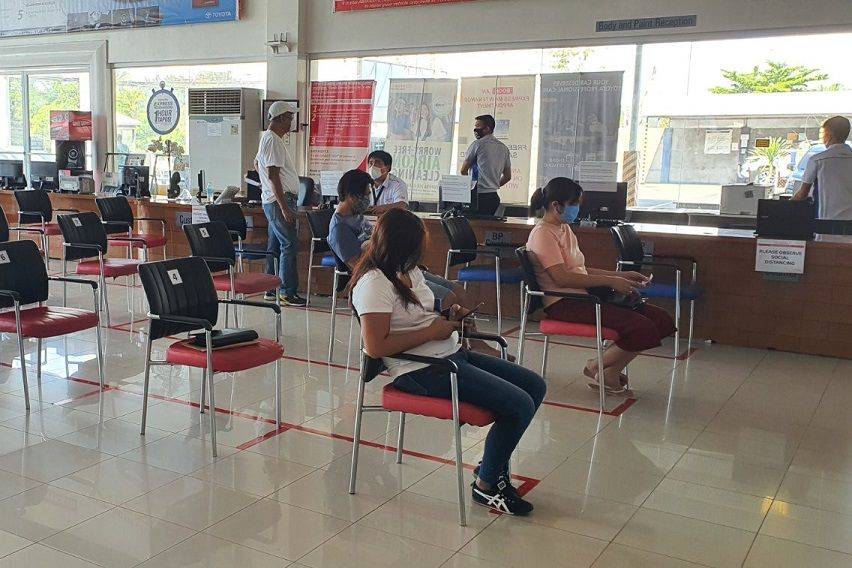 TMP requires its dealers to exercise temperature checking of both customers and employees, as well as perform regular disinfection of the entire facility, with higher frequency for common areas such as showrooms and reception areas.
Some dealers were required to change the layout of common areas to ensure strict adherence to social distancing measures. Dealers also have to limit the number of persons inside the dealership premises at any given time to allow for the effective implementation of social distancing protocol.
Toyota dealerships are also conducting by-appointment only aftersales services. Those who wish to purchase parts or have their vehicles undergo maintenance and/or repair work can book their schedule easily through the recently launched MyToyota PH mobile phone app.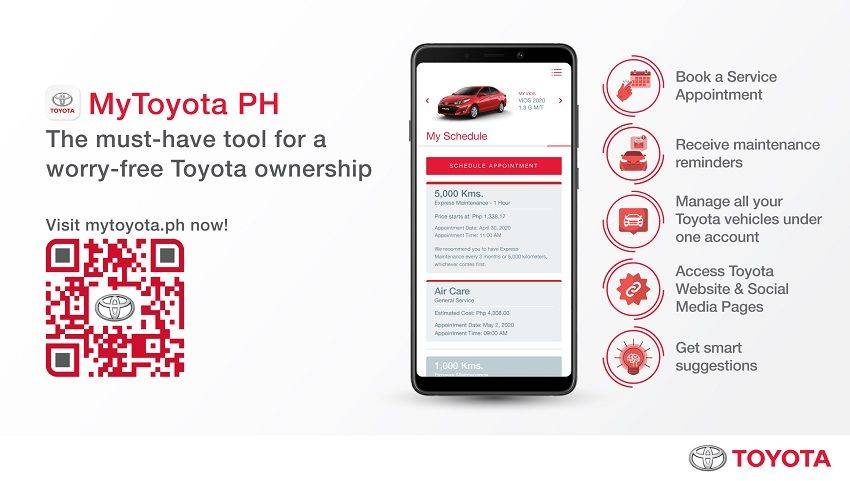 To use the tool, Toyota owners can create a MyToyotaPH account on http://mytoyota.ph/ and register their Toyota vehicles. Owners can immediately start setting up service appointments by choosing a preferred dealership.
The tool can also be added to their mobile device's home screen through the browser's settings for easier access.
Photos from Toyota Motor Philippines
Also read:
Subaru reopens dealerships with precautions, offers 'at-home' test drives