Toyota's Akio Toyoda named 2021 World Car Person of the Year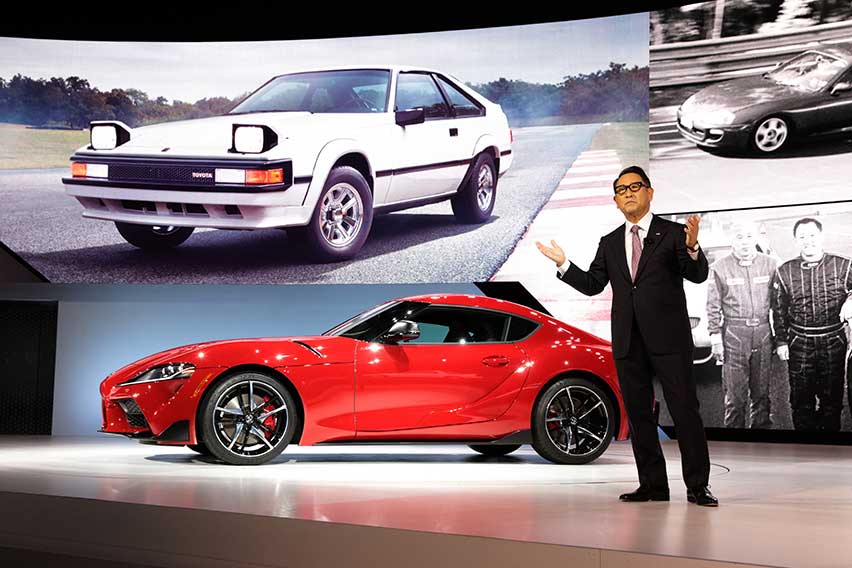 Toyota Motor Corporation (TMC) President and CEO Akio Toyoda was awarded 2021 World Car Person of the Year by the World Car Awards.
"Akio Toyoda is the charismatic President and CEO of Toyota Motor Corporation, where he has spent years successfully remaking his company," the World Car Awards, a panel composed of more than 90 international journalists, said.
"In 2020, under his leadership, Toyota remained profitable, despite COVID-19, thus protecting jobs worldwide," the panel added.
The World Car Awards has also credited Toyoda for his development of the "Connected, Autonomous, Shared and Electric (CASE) era," and his initiation of the Woven City, "an exciting, real-life prototype city of the future."
Toyoda has described the Toyota Woven City as "a place where researchers, engineers and scientists, from around the world, could come together to test and develop new technologies, such as autonomy, robotics, AI (artificial intelligence) … and more."
He added that the City, located near Mt. Fuji, is "a real-world living laboratory."
The panel added that Toyoda did all of the aforementioned while "actively participating in motorsports himself, as a driver."
The TMC president, now 64, raced a GR Supra in the Nürburgring 24 Hours in 2019.
"On behalf of all 360,000 Toyota Team members around the world, thank you for this tremendous honor," Toyoda expressed.
In his statement, Toyoda also asked that the award name be changed "from car 'person' of the year to car 'people' of the year, because it's the collective effort of all our global employees, retailers and suppliers that has truly made Toyota what it is today."
He added: "At Toyota we are very fortunate that we were able to protect the employment of our team members during COVID-19 and continue our work to meet the future challenge of our industry... we are committed to creating new ways to support the well-being of our planet and people everywhere."
Toyoda joined TMC in 1984. He graduated from Keio University with a degree in law, and a master's degree in business administration from Babson College in the USA.
After working in many different areas of the business in Japan and overseas, he joined the TMC board of directors in 2000. At the same time, he held further senior and executive vice president roles before he became TMC president in 2009.
TMC said the World Car Person of the Year award acknowledges an individual who has made a significant contribution to the global automotive industry. Created in 2018, it is one of six awards presented annually by the World Car Awards program, itself established in 2003.
Photo from Toyota
Also read:
Toyota, Japanese Red Cross to test fuel cell mobile clinic vehicle
Toyota reveals more powerful GR 86
Isuzu, Hino, and Toyota enter new commercial vehicle partnership