Toyota, Japanese Red Cross to test fuel cell mobile clinic vehicle
More people who require aid — and the environment — will benefit from the fuel cell electric vehicle mobile clinic (FCEV mobile clinic) that Toyota Motor Corporation and Japanese Red Cross Kumamoto Hospital will test in Japan this year.

Through the demonstration testing, Toyota and Japanese Red Cross aim to learn how effective an FCEV will be in medical emergency and disaster response.

The mobile clinic is based on the Toyota Coaster minibus platform while using the fuel cell (FC) system from the Mirai, the first FC-powered vehicle to be mass-produced and sold commercially.

The fuel cell system uses hydrogen to generate electricity for its power source. Toyota claimed the mobile clinic will not emit carbon dioxide emissions while offering a refined driving experience.

Toyota said that the increase of typhoons, heavy rains, and other adverse natural phenomena over recent years have caused power outages in homes and in evacuation centers. That problem also increased the need for medical services in disaster-affected areas.

In 2020, Toyota and the Japanese Red Cross studied how those issues can be addressed. The FCEV mobile clinic can support disaster relief efforts by supplying electricity in disaster-hit areas, the two organizations learned.

The FCEV mobile clinic can supply power with its 100-VAC accessory power outlets, which are installed inside and outside the vehicle. A variety of electrical products can be powered through these outlets, Toyota added.

The mobile clinic is also equipped with an external DC electric power supply system that delivers a maximum 9kW of power, and an estimated 90kWh supply capacity.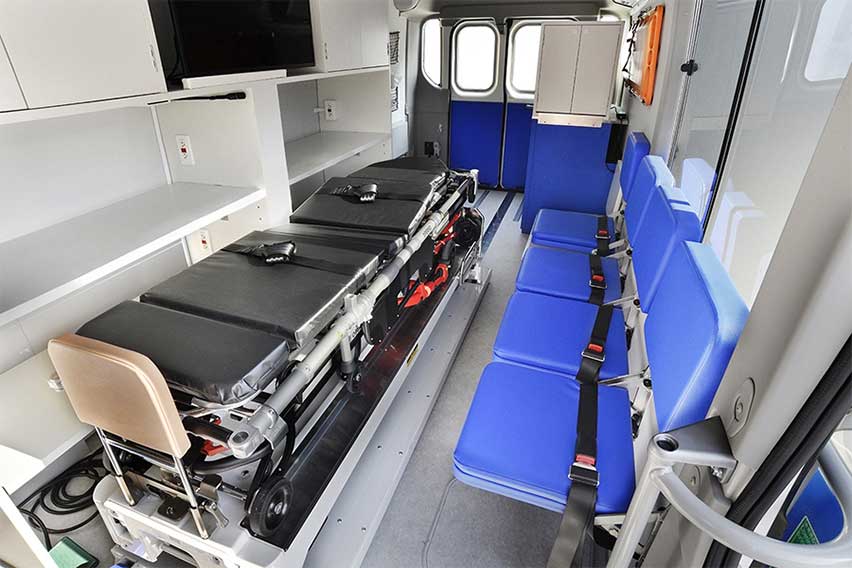 Inside, the vehicle combines air-conditioning with an exhaust system and HEPA filter that controls infection for occupants when working.

Toyota said that by building an operational model of an FCEV mobile clinic for "normal times and times of disaster, they will also contribute to the reduction of CO2 emissions to help prevent global warming."

Aside from the emergency transportation of patients, the two companies also believe the mobile clinic can play other roles in the healthcare field, such as  supplying electricity to blood donation buses, medical examination vehicles, and mobile clinics in less-populated areas, and serving as a mobile testing vehicle.

With the expanded roles, matched with the "environmental performance unique to FCEVs," stress levels of medical staff and patients can be reduced, Toyota said.