Busting the myths behind hybrids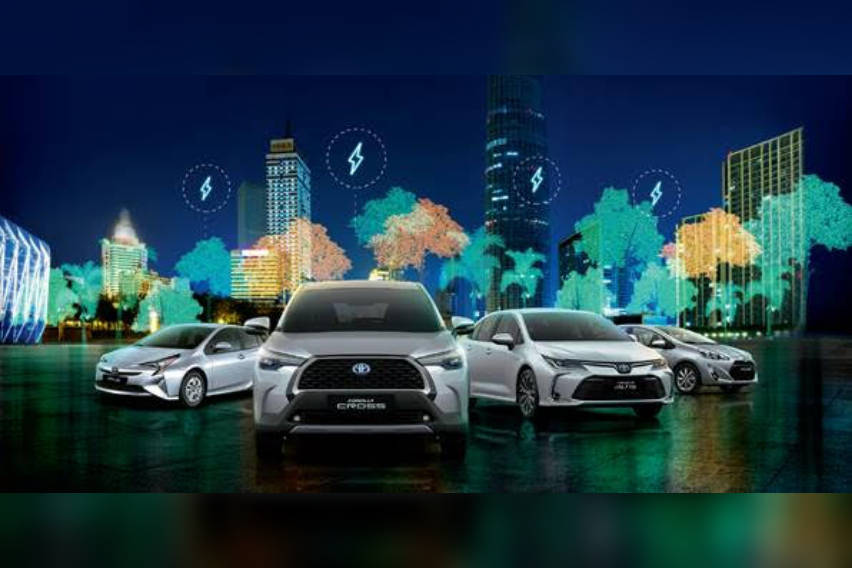 Hybrid vehicles have made quite the news these past few years. They are marketed as environmentally conscious and fuel-efficient vehicles, thus, attracting a lot of prospective car buyers who have a strong affinity towards these values.

Toyota, a pioneer in exploring the concepts of automobile hybridization, have established somewhat of an empire of hybrid cars. Led by the ever-popular Prius, the Japanese car manufacturer offers a wide range of plug-in and electric vehicles with impeccable fuel economy, and are equally environment friendly. It's no wonder why other countries have embraced the idea of driving one.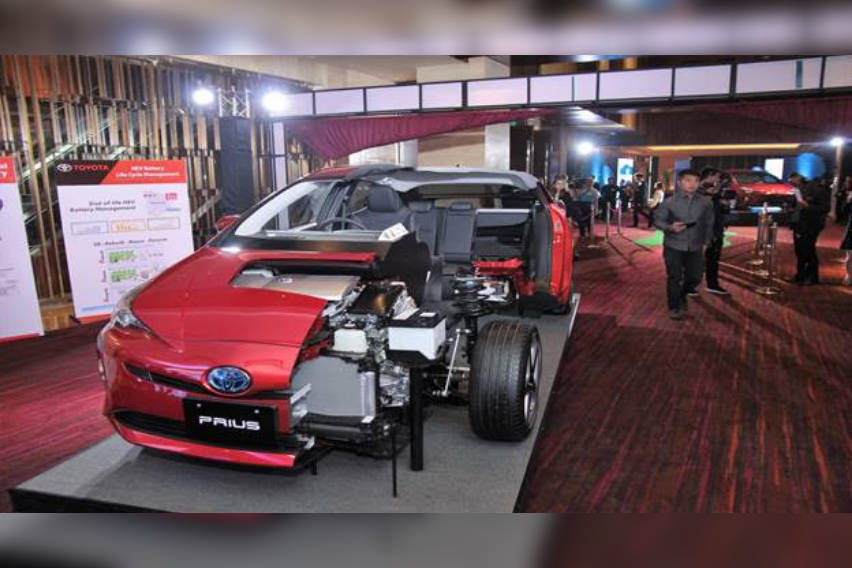 Filipinos tell a different tale though as we still have a lot to understand about hybrids. That said, it's high time we bust the myths and clean the air (pun intended) about hybrid vehicles. Spoiler alert: We're going to bust 'em all!

MYTH #1: Electric vehicles and hybrid electric vehicles are the same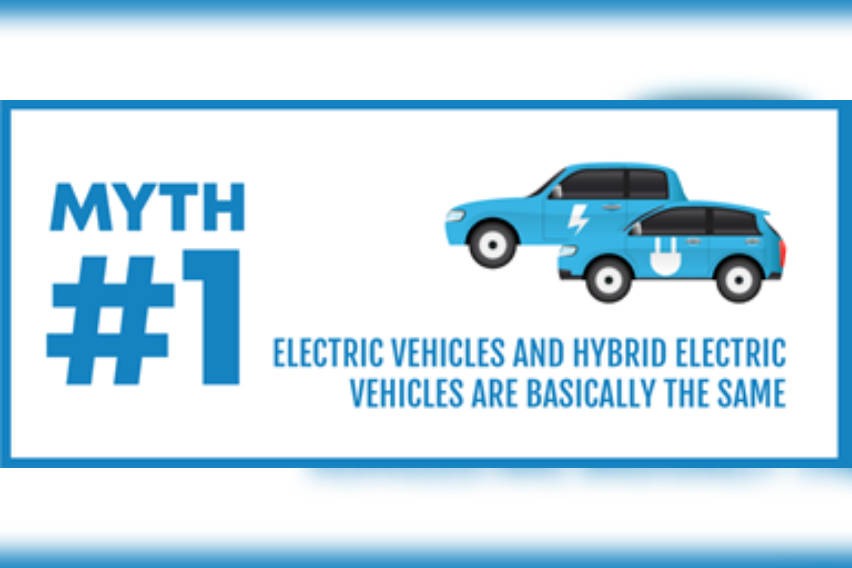 The truth: Battery electric vehicles (BEV) run using a single power source (electric motor) while the hybrid electric vehicle (HEV), as the name "Hybrid" suggests, uses a combination of a petrol engine and an electric motor.

They're similar in that they both use electricity but different because hybrid vehicles also have a second power source — the petrol engine.

MYTH #2: Hybrid cars need to be charged before use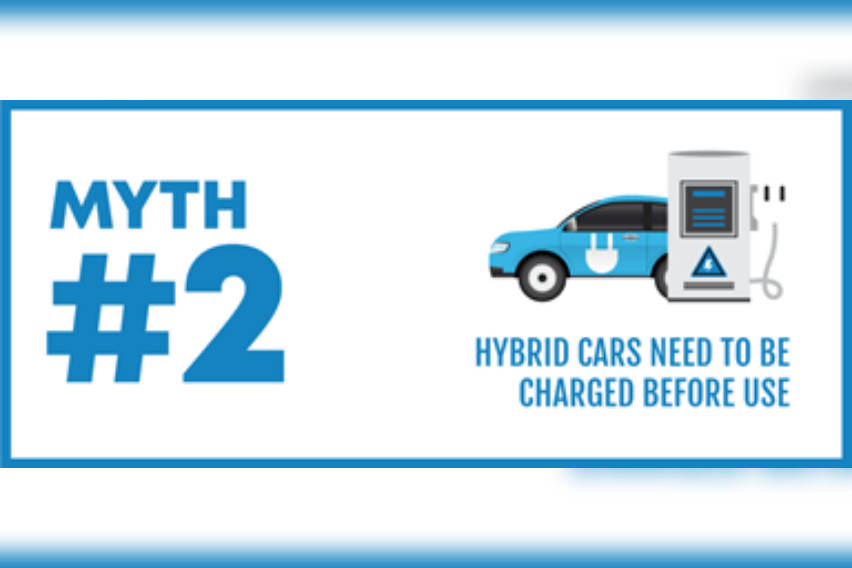 The truth: Hybrids are self-charging and do not need to be plugged in before you take it out for a spin. Called "regenerative braking," hybrids self-charge through the motion and braking of the car, making hybrids unique and extra convenient as electrified vehicles! There's no need to put up dedicated infrastructures like charging stations.

MYTH #3: Hybrids are a pain to maintain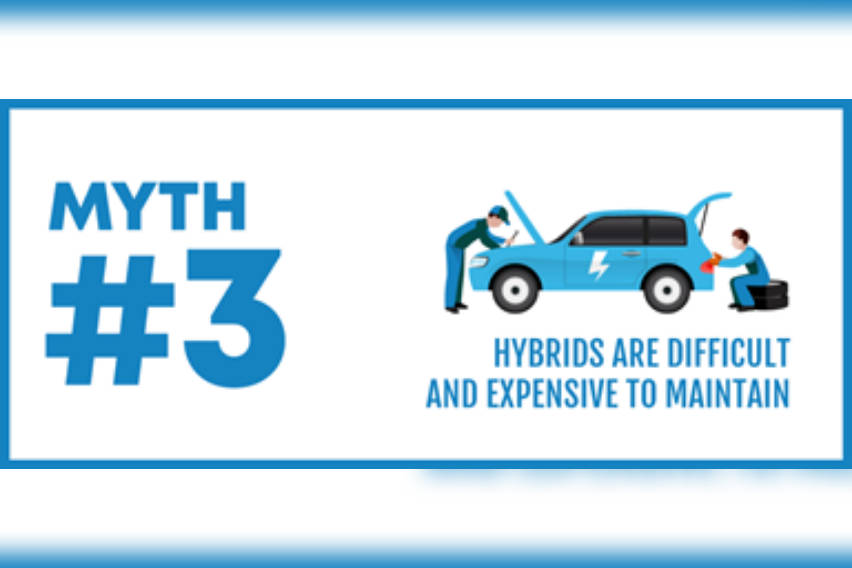 The truth: Just like a regular car, Hybrids need to be brought to your local Toyota dealer for its preventive maintenance service (PMS). While usage circumstances still play a key role, Hybrid batteries don't need any special maintenance on top of PMS.

Did you know that for added piece-of-mind, Toyota provides a five-year warranty on the hybrid battery alongside the standard three-year warranty on the vehicle itself? But don't think that after five years you're going to need to replace the battery, as Toyota's Hybrid batteries are designed to last the lifetime of the car with proper care and maintenance.

MYTH #4: Driving hybrids in a flood will cause you to get electrocuted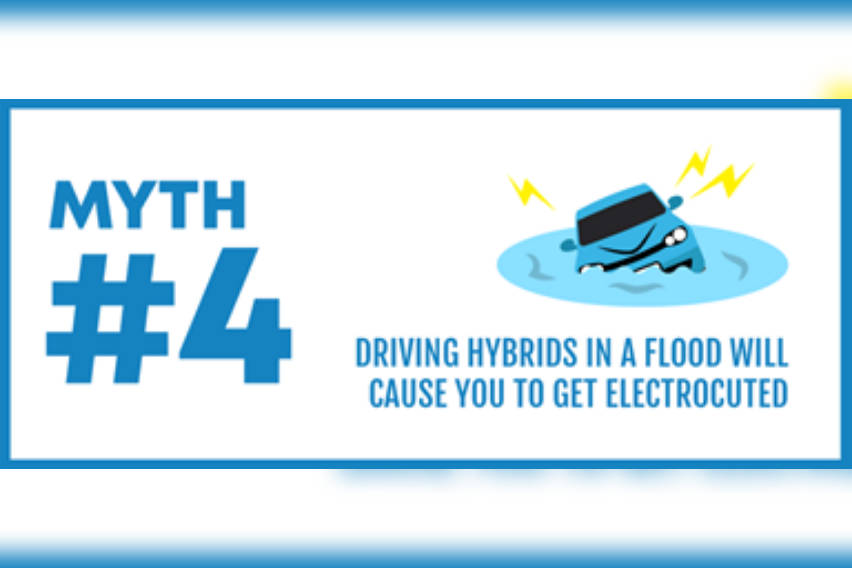 The truth: While it's true that hybrids do have an electrifying appeal, you definitely won't get electrocuted when a hybrid gets flooded. The power shuts off once it gets in contact with water. Moreover, both hybrids and conventional vehicles have their engines at similar heights from the ground. On that note, hybrid vehicles and conventional vehicles are no different when it comes to safety. Here's a video showing how Toyota simulated flood situations with a Hybrid to prove its safety.

MYTH #5: Hybrids are expensive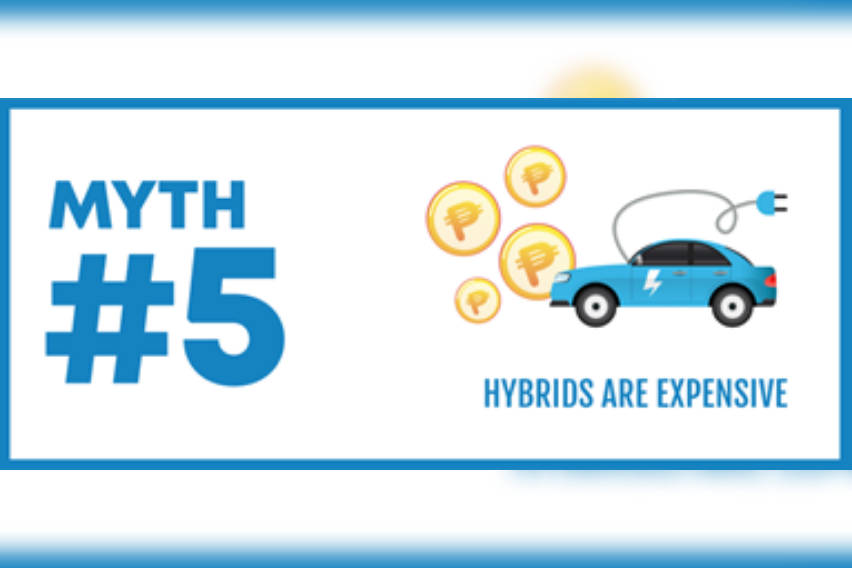 The truth: Contrary to what many Filipinos think, Hybrids are a lot more affordable now and are priced competitively to their conventional counterparts. And since Hybrids are very fuel-efficient, you'll also save a lot on gas expenses in the long run.

MYTH #6: Hybrids are hard to drive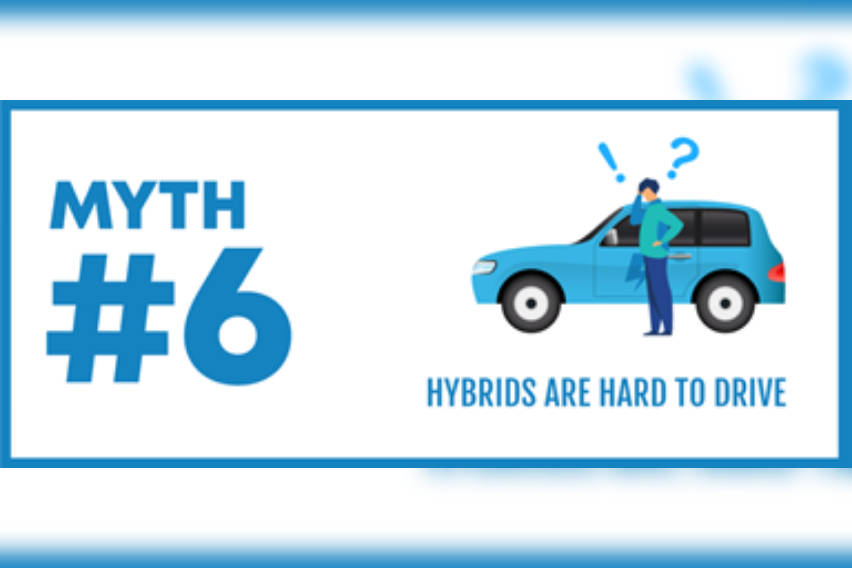 The truth: If you know how to drive a conventional vehicle, then you know how to drive a hybrid! They have the smallest learning curve and won't feel as alien as other electrified vehicles! You still need to gas them up like your conventional car, just not as often anymore. The hybrid system is very intelligent and automatically switches between EV and gas mode to give you the most out of your fuel.

And there you have it — all six Hybrid myths busted!

Hybrids may be seen as the future, but they're also the now!

Toyota Motor Philippines offers several hybrid models available now, ready to be driven on Philippine roads. There's no need for charging stations; no worrying about running out of juice in the middle of a trip. Reduce your emissions today and start saving on fuel!

Click here to discover more about Toyota's Hybrid vehicles! 

Photos/Videos from Toyota