Volkswagen Releases Artist's Renders of New-Gen Caddy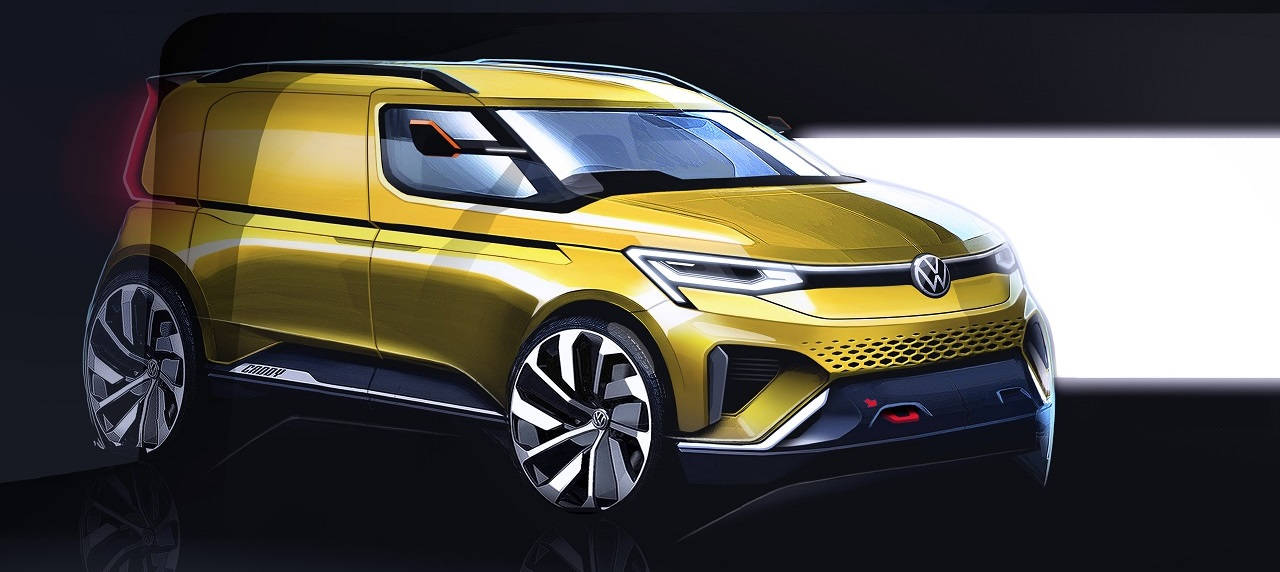 The 2020 Volkswagen Caddy may be receiving the ID. treatment once its new generation rolls in, judging from the pair of teaser images released by the German car company.
Though merely artist's renders, it's safe to say that the final car will likely look very close if not exactly as illustrated, as the car is scheduled for a global debut on February 2020—more or less two months away.
Compared to the current Caddy, it's obvious that the next gen is a drastic departure. The previews show a futuristic and sleeker design with sports car styling cues, including the slightly sloping roofline, sculpted sides, burly wheel arches, and large air vents up front.
©vwn-presse.de
The front fascia of the Caddy in particular, has plenty in common with the current-gen Golf, albeit with a sportier stance than the car it draws inspiration from. Still, the likenesses in design between the two has led automotive experts to believe that the similarities will extend beyond the sheetmetal. Having both cars riding on the German marque's MQB platform (from the German translation Modularer Querbaukasten) gives validity to this claim.
©vwn-presse.de
With the change in platform comes an increase in the number of powertrain options, which should include gas and diesel variants for the powertrain, mated to either a manual or dual-clutch gearbox. The practice of offering a wide variety of options is common in commercial vehicles in order to serve the different needs of commercial fleets.
The use of the MQB platform promises that the new Caddy will offer more spaciousness, more advanced tech, and a car-like driving experience. It will also allow the Caddy to come in hybrid form, so although VW hasn't confirmed a gas engine/electric motor pairing, the idea is reportedly in the works, considering the brand's gargantuan efforts toward electrifying its entire lineup. The hybrid version will likely wear a 48-volt mild-hybrid powertrain sometime in the model's lifespan.
The 2020 model year is shaping up to be an eventful one for Volkswagen, because aside from the Caddy, there's another 33 new models and variants in the pipeline for the German car brand. Expect more details are soon to come for the next-generation Caddy in the coming weeks. Stay tuned to Carmudi for the details.