Zipper lane to be implemented on White Plains Avenue for 35th EDSA People Power Anniversary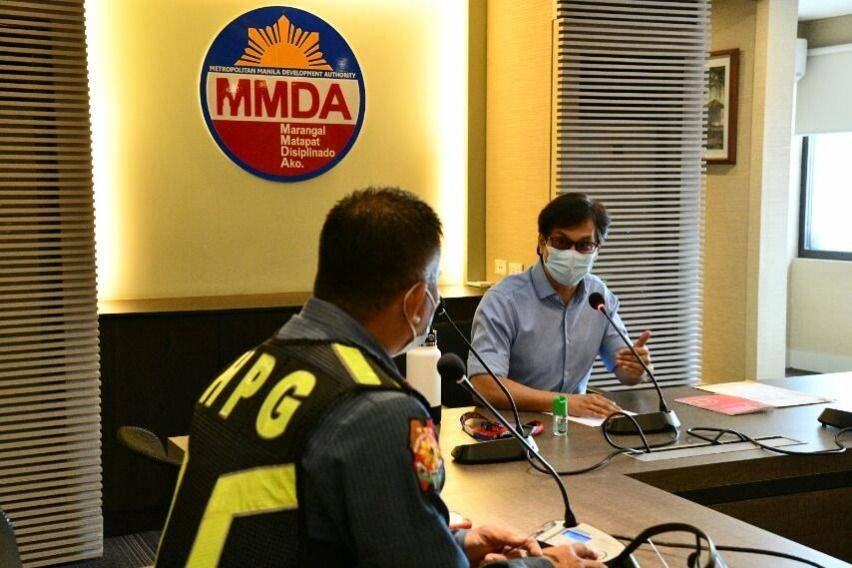 To accommodate EDSA-bound motorists, a zipper lane will be implemented tomorrow (Thursday, February 25) along the eastbound direction of the White Plains Avenue in Quezon City in time for the 35th EDSA People Power Revolution anniversary.
According to the Metropolitan Manila Development Authority (MMDA), the zipper lane will be opened in front of Camp Aguinaldo Gate 5. To help guide motorists using the counterflow lane, plastic barriers and traffic cones shall be installed along White Plains and at the sidewalk along EDSA in front of the People Power Monument.
MMDA announced that a short program will be held at the People Power Monument at 8AM, but no road closure will be made.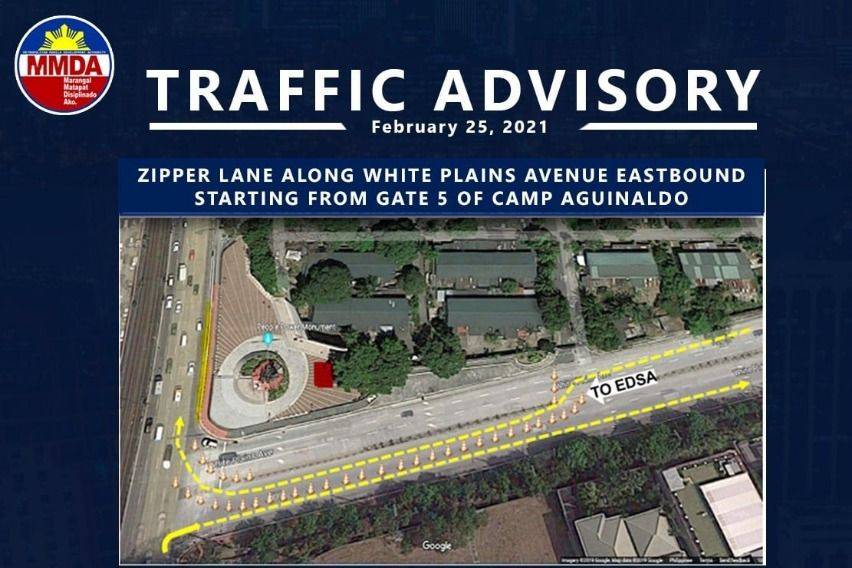 In coordination with the Philippine National Police and the Quezon City local government, MMDA will deploy traffic marshals to manage traffic flow along White Plains and other areas of concern starting 4AM.
Road clearing operations at the areas of concern, including Temple Drive and EDSA Shrine, will be conducted.
Further, minimum health protocols set by Inter-Agency Task Force (IATF) such as physical distancing, mandatory wearing of face mask and face shield shall be implemented among MMDA personnel.
Photos from Metropolitan Manila Development Authority
Also read:
MMDA to augment personnel for traffic management; PNP-HPG pledges support
Newly-appointed MMDA chair bares plans for agency
Read All
Featured Articles