Toyota HiAce: 5 Common Problems and How to Fix Them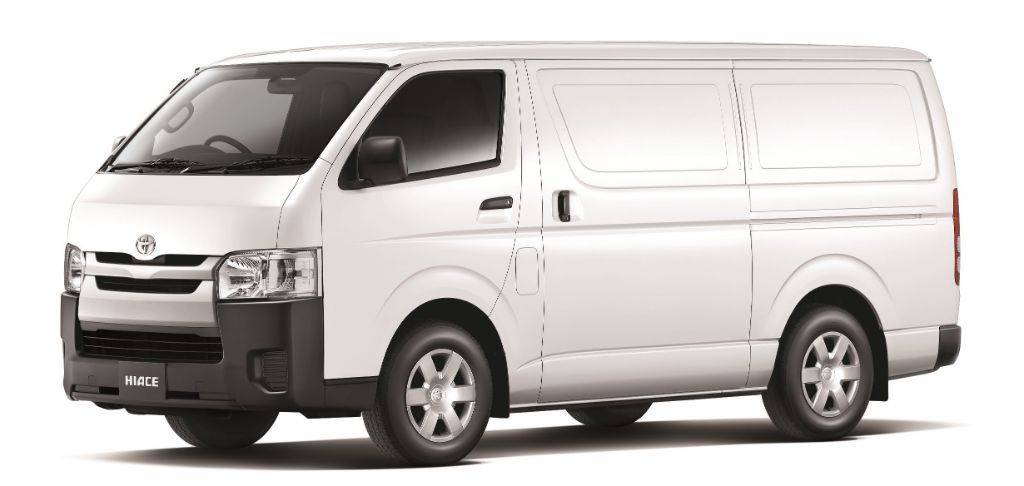 Having a van offers a world of convenience, especially for large Filipino families. Unfortunately, like any other vehicle type, a van has its own set of drawbacks, one of which is its size. The larger the vehicle, the more difficult it can be to navigate traffic. That doesn't account for problems inherent in vehicle models.
It pays to know what you're paying for, so if you're looking to buy a used Toyota HiAce van, you might want to know what to expect, or just what to look out for in the future. Below is a list of five common [Toyota HiAce>(https://www.carmudi.com.ph/cars/toyota/hiace/) problems, along with suggestions on what to do if you encounter an issue.
## 1. Thick white/black smoke
A thick white smoke upon startup indicates a problem with the turbo. Left unattended, your problem could develop into heavy black smoke during acceleration. Check your gas mileage. If vehicle performance has suffered, then have the turbo checked. If performance hasn't been affected, it would suggest that your fuel injectors are worn and in need of replacement.
## 2. Noise upon deceleration
If you experience noise when slowing down from a speed of 70 kph or above, you could be facing a transmission bearing problem. Have the transmission system inspected as soon as possible, because if it is indeed a problem with the bearing, it can only get worse and lead to transmission failure. If the bearing disintegrates while you're driving, the results can be catastrophic.
## 3. Shuddering clutch
If the clutch shakes in first gear when the engine warms up, this is most likely being caused by the clutch oiling up as the motor gets warm. You have three possible solutions to this problem; replace the clutch, burn the oil off by accelerating and slipping the clutch, or don't worry about it as it doesn't hurt the motor. The best solution would be to replace the clutch, so as soon as you have the budget for it, do so.
## 4. Airbags failed to deploy in a major accident
Unfortunately, this is a common issue with many models after 1999, not just the Toyota HiAce. This was because airbag deployment sometimes caused significant injury and even death, with children and small adults being the most at risk. To help curb untoward events, many safety agencies called for improvements to the airbag system, and starting 1999, sensors were used to allow the airbag system to decide whether to deploy the airbag or not. So if your airbag didn't deploy during your accident, it's likely because the airbag system 'sensed' that it would be safer for you not to release the airbags.
## 5. Diesel engine does not start in hot weather
If the engine doesn't even turn over when you turn the ignition switch, your problem could be high resistance in the ignition switch and corresponding wiring loom. The problem is compounded by high environmental temperature, which is why your van won't start.
If the engine turns over but won't start, the problem could be in the starter assembly. Have the starter inspected by a qualified technician to see what needs to be done.
Do you have any other Toyota HiAce issues that you want to share? Let us know in the comments below.
Car Articles From Zigwheels
News
Article Feature
Advisory Stories
Road Test