Mitsubishi Adventure Maintenance Tips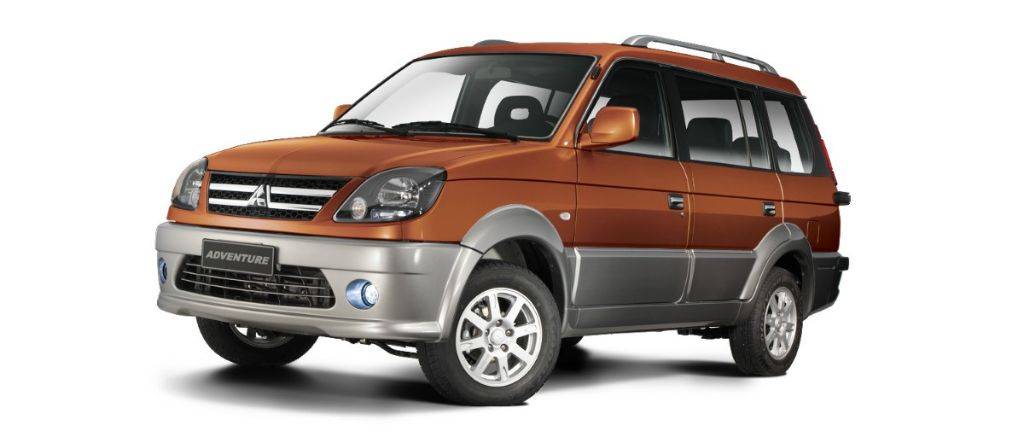 "Today's Family Wagon" may be an apt word for Mitsubishi Adventure, but it has a lot more to offer than good comfort for families on the road. Locally made in the Philippines, this AUV also offers affordable price, sleeker design, and more refined features that is quite appealing on its own.
The Adventure has been in the Philippines since 1997, yet despite its enduring presence, still needs occasional maintenance to perform at its finest. Here are some of the ways you can do this:
### Keep up with a regular maintenance schedule
Keeping up a maintenance schedule for your Mitsubishi Adventure will save you a lot of car repairs in the long run. A good mechanic can easily spot the problems and repair it right away, saving you costly repairs that often happen when you delay things until they're full-blown worse. Remember that expertise and skill is a must when choosing a professional to inspect your Adventure. Also make sure to choose a service center or mechanic with a lot of experience repairing and maintaining SUV models.
### Maintain steady speed between 50 and 80 km/hr
Many cars, particularly MPVs, SUVs, and pick-up trucks are at their most fuel-efficient when you drive them between 50 and 80 km/h. When you go above them, then it will consume more fuel the faster they go.
### Don't forget the fluids
Fluids are important to your car -- more so if you often use your Mitsubishi Adventure on rugged, challenging terrain. The most important ones you should check regularly include:
- Windshield Washer Fluid: Make sure to keep it full.
- Power Steering Fluid: The level should be in the middle, between the minimum and maximum levels.
- Fuel: Keep the fuel in your gas tank at least half full so it can prevent condensation.
- Engine Oil: The dipstick inside should indicate a normal range.
- Coolant: It should be a 50/50 mix of antifreeze and water.
- Brake Fluid: Just keep a normal range, between the minimum and maximum line. Fill it when it's low, and check occasionally for leaks or worn brake pads
### Make visual inspections on your Mitsubishi Adventure every month
Learn your Adventure from top to bottom. Familiarize yourself with its components regularly so you know it's in proper condition.
### Check your tires
The most important thing to do first is to inspect your car tires. Keeping your tires properly inflated will ensure they last longer while saving you on car fuel at the same time.
Look for signs of fraying, wear or tear, damage, or warping. Check tread depth and make sure to measure each of your tire's PSI levels. The best thing to do here is to read your owner's manual and look for the manufacturer's PSI level recommendation.
### Clean the exteriors
It's important to clean your car's exterior regularly. Otherwise, dirt and grime will lodge on your car's paint and ruin it over time. This is especially true for bird droppings and tree sap. These materials can easily erode paint when left to dry on the surface.
### Clean the interiors
Mitsubishi Adventure's versatility allows you to take your family anywhere, anytime. This places a heavy demand on its interiors, so you need to vacuum and clean the interiors thoroughly. Remember to clean every inch of it, especially the aircon's air vents and those small nooks in the steering wheel.
If you're planning to go on a trip, take some time to buy cargo mats to place not just inside the cabin, but also in the trunk. These mats help absorb a lot of impact that comes with transporting your luggage and other items in and out of the car. That way, it lengthens the life of your car interiors.