How to Maintain Your Toyota Vios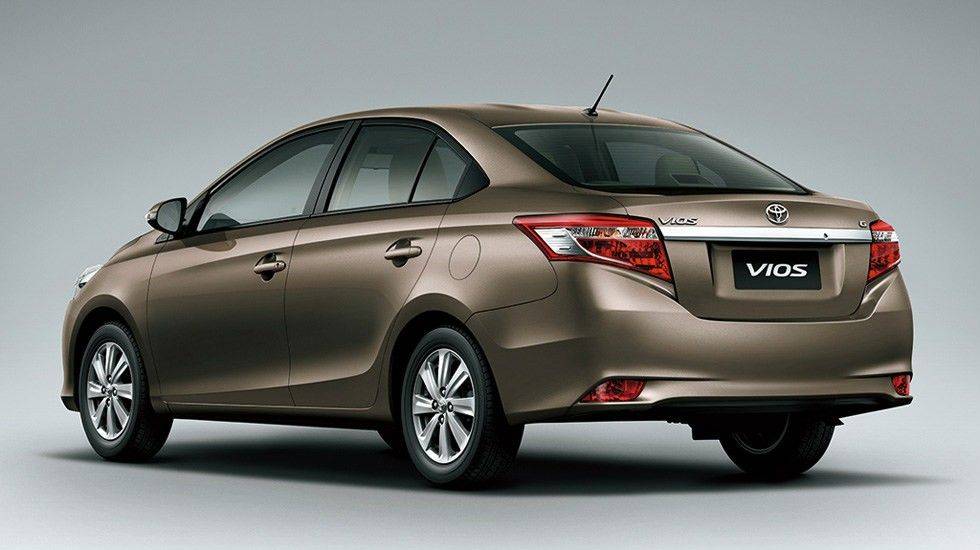 The Vios might not be flashy and extremely fast, but it more than makes up for its reliability and easy maintenance. This spacious, reliable, versatile, and reasonably-priced, mid-sized sedan caters to people from all walks of life -- making it attractive to families, students, and even professionals today. What's more, it's not expensive to maintain.
However, like any vehicle that you use, this car still requires occasional maintenance to keep it in excellent shape, which doesn't have to be expensive. And maintenance becomes less stressful if you have your owner's manual with you. If you don't have one with you right now, then you can use these general guidelines as well.
## Toyota Vios Maintenance Tips
There are some things you can do yourself when maintaining your Vios. They are easy to do, and wouldn't require the help of a professional mechanic to do it correctly.
Check your engine oil every week (or month) and change them accordingly.
Car experts say that you should change your oil after 5,000 km for mineral and semisynthetic oils, while the synthetic ones can extend to 10,000 km. However, we think it's best to err on the safer side by going with 5,000 km. Not only will this be a good protection for your engine, but it will also save you money in the long run.
Or better yet, check with your manual to learn more about your recommended mileage.
### Check your tires
Don't forget to inspect the tires of your Vios every week for signs of wear and tear. Look for signs of tread damage, since they can indicate that it's time to change your tires. It's also important to check your tire pressure every other day, since this can cause premature damage to the tires and waste fuel. This can help keep your Vios maintenance cost down.
### Inspect your mirrors, lights, and windows
Your car's lights are important, especially when you're driving at night. Replace old and broken ones with newer lights to maximize their efficiency. And make sure they are positioned correctly.
This also goes for mirrors and windows. Check for damages and cracks that can hamper your vision and cause accidents on the road.
### Inspect your brakes, car engine, and belts
Your life – and other people's lives – depend on your brakes, so don't scrimp on money when you need to replace them. Even small changes – such as loose pedals or unaligned brake pads can make for a serious accident, so make sure to check them each month.
You should also inspect your batteries and belts every month for signs of rust and other damages. Sooner or later, your batteries will get worn down. And if that happens, you should be prepared to have a replacement ready with you in case of emergencies.
### Clean your car – inside and out
Cleaning your car's exterior will prevent dirt from accumulating and ruining your paint in the long run. It's also a good way to inspect your vehicle for small nicks and scratches. That way, you can do something about it before things get out of hand.
Your car's interiors should also be clean -- free from smells, mildew, and dirt. Keep in mind that cigarette smoke is hard to get rid of, and requires expensive cleaning from experts. If you don't want to spend more money on the upkeep, lay off on the cigarettes while driving on the road. Otherwise, this will be a big problem for you if you plan to sell it in the future.
And don't forget to vacuum your car regularly. Food crumbs and other dirt can be difficult to get rid of once they get lodged inside your car's upholstery. And they can also leave stains if you don't take them out soon.
Things are much easier for you if your car's upholstery is made from leather, but it still has its own problems -- such as discoloration. Whatever the case, a thorough, proper cleaning inside the cabin will help prevent these problems from becoming unmanageable.
### Check your fluids
Your Vios cannot survive without its fluids, so check your power steering fluid, brake fluid, coolant, windshield fluid, transmission fluid, and other fluids at least once a week. It's also a good idea to carry a huge water bottles with you whenever you go out on a hot day. That way, you have something to use when your engine overheats or your windshield wiper runs out of water.
## Be Regular With Your Maintenance Services
Your Vios has a maintenance schedule that you should follow religiously. And you can find them in the service manual that comes when you buy it.
The things you need to do are basically the same as with other cars, such as checking for oil, wires, timing belts, spark plugs, and other parts of the car. The difference is that there is a recommended time period given to them – one that requires a bit of discipline and consistency on your part.
Think of it this way: Your sacrifice will pay dividends in keeping your Vios' life longer and more efficient on the road.
Here is a general list* you can follow:
### What to Do Every 3 Months
• Do an engine wash
• Change your oil, fuel and air filters
### What to Do Every 6 Months
• Wash the under chassis
• Replace the Power Steering Fluid
• Have an engine tune-up
• Do tire rotation and wheel balancing
• Do a complete throttle-body cleaning
• Clean the Mass Air Flow (MAF) sensors
• Change spark plugs
• Align wheel and camber
### What to Do Every 12 Months
• Replace your Automatic Transmission Fluid (ATF)
• Replace the car's drive belts
• Replace coolants
• Flush the car's radiators
• Clean the car's aircon
• Change the brake pads
• Change the brake fluids
• Change ATF Filter
### What to Do Every 24 Months
• Replace the car batteries
--------------------------------------
*Remember: This is just a general rule. Your best resource is still your Toyota Vios car manual.
Car Articles From Zigwheels
News
Article Feature
Advisory Stories
Road Test