What Cars Have the Lowest Maintenance Costs?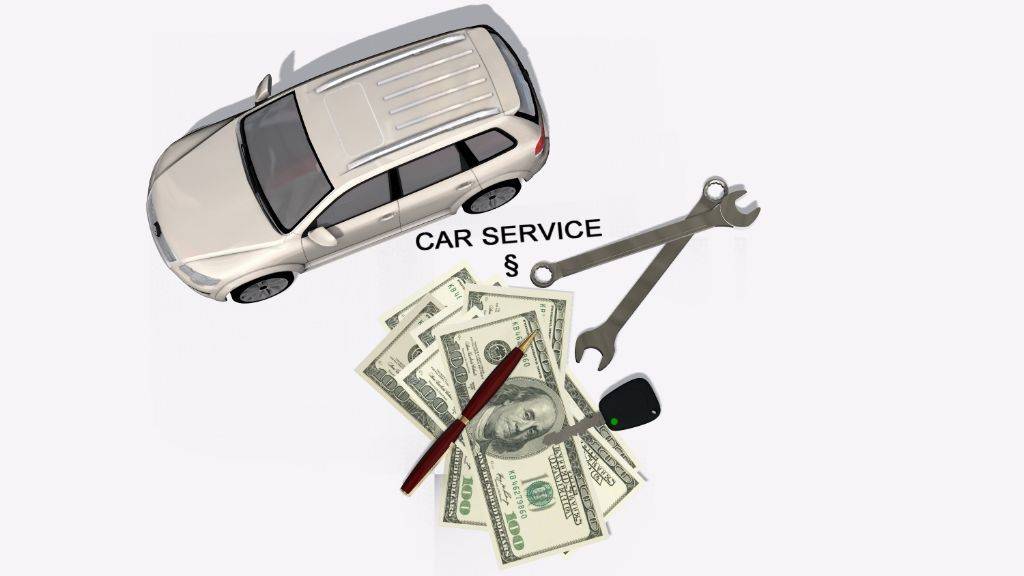 Having a car can be a dream come true or a nightmare, depending on what kind of a driver you are. Of course, getting your own set of wheels beats having to wade through the insane traffic that everyone has to face each day, but hey, if you're going to get stressed out, then you might as well scream inside your car than do it in public, right? On the other hand, it might also mean getting stressed out from the serious money drain you might experience every month.
Cars are not cheap-- and neither are their maintenance costs. Apart from the car insurance you need to take, plus the fuel and parking expenses you need to shell out, the biggest cash hemorrhage you will experience is car care. And by that we mean the preventive maintenance you need to do, which can range from around P2,500 (such as oil and filter changes for a Japanese sedan) to P25,000 per visit (maintenance cost for standard European cars done twice a year). Of course, this is apart from the periodic maintenance required by your vehicle.
Indeed, car maintenance is something you cannot avoid— and it's almost within the same league as death and taxes. You can, however, [try to save money on your maintenance costs>(https://www.carmudi.com.ph/journal/save-money-car-maintenance/) or buy a car that is not too expensive to maintain. Here are the cars with the cheapest maintenance costs today:
## 1. [Toyota Prius>(https://www.carmudi.com.ph/cars/toyota/prius/)
One of Toyota's most popular hybrid vehicles, the Toyota Prius is considered the cheapest vehicle when it comes to car maintenance costs. t costs around P20,210 per year (depending on your service provider) to maintain a Prius, which is largely around P202,100 over a period of ten years.
## 2. [Kia Soul>(https://www.carmudi.com.ph/cars/kia/soul/)
Another vehicle you can look into is the Kia Soul. This front-engine, front-wheel-drive, five-door compact crossover manufactured and marketed worldwide by Kia costs around P22,000 to maintain annually, or P220,000 over ten years.
## 3. [Toyota Camry>(https://www.carmudi.com.ph/cars/toyota/camry/)
The Camry has been praised by Toyota as their second "world car" after the Corolla. What's more, it has an enduring reputation as one of the least expensive vehicles to maintain, costing around P24,400 to maintain annually, or P244,000 over ten years.
## 4. [Honda Fit>(https://www.carmudi.com.ph/cars/honda/fit/)
It's not surprising that many of Honda's vehicles have made it in our list, with Honda Fit the top performer in all its models. Indeed, the Fit surges through with flying colors, and costs around P25,850 of upkeep each year, or around P258,500 in a decade.
## 5. [Toyota Corolla>(https://www.carmudi.com.ph/cars/toyota/corolla/)
What's better than being tagged "the bestselling nameplate in the world"? When it's cheaper to maintain. The Corolla certainly lives up to both, and it's no wonder that it's one of the most enduring, in-demand, and beloved cars in Philippines. Indeed, the Corolla continues to dominate the car market not just in sales, but also in economy. This car has an average monthly cost of around P26,700 or P267,000. Not bad for a car that's popular all over the world.
## 6. [Toyota Yaris>(https://www.carmudi.com.ph/cars/toyota/yaris/)
This subcompact car has been here since 1999, yet admirably enough, has low provision costs that also deserve a most coveted spot on our list. The Yaris costs around P28,700 to maintain per month, or P287, 000 in ten years.
## 7. [Kia Optima>(https://www.carmudi.com.ph/cars/kia/optima/)
Kia Optima's bold style and good performance on the road now gives Kia owners another reason to celebrate: this car only averages around P29, 400 per year, or P294, 000 for a decade in upkeep fees.
## 8. Lexus IS250
Do you like luxury cars? And are you a cheapskate (don't worry, we won't judge you)? Then you can get the best of both worlds in the Lexus IS250. Inside this car's refined and sophisticated look lies a vehicle that requires only cheap maintenance car care. Indeed, looks can be deceiving. It only requires around P30, 550 per year or P305,500 over a ten year time span to keep it running at its best.
## 9. [Honda Civic>(https://www.carmudi.com.ph/cars/honda/civic/)
The Civic may have undergone a lot of generational changes over the course of its life, but this mid-size car not only excels well in its class, but also does impressively in terms of maintenance costs, which averages around P31,020 per year, or P310,200 in 10 years.
## 10. [Honda Accord>(https://www.carmudi.com.ph/cars/honda/accord/)
The popular Accord, best known for its four-door sedan variant, has been in the market since 1976. And with several different car body styles and versions over the years, it also ties with Honda Civic in terms of upkeep costs. Not bad, right?
Keep in mind that these figures vary depending on the car service you're using, so it's best to ask around and choose those that offer the most competitive prices. Also, vehicles with cheap maintenance costs may also depend on a number of factors, such as:
### 1. The driver's lifestyle and personality
There are some drivers who are more diligent and disciplined when it comes to caring for their cars. Consequently, it lessens their upkeep costs over the long run because their vehicles require fewer repairs.
### 2. Access to car service
There are two kinds of drivers in our opinion: the regular driver and the street-smart driver. The latter is smart because they know which services require the special skills of casas, or which ones can be procured from reliable suppliers that offer cheaper, yet reliable service fees. It's a balancing act between keeping their cars in good condition and making the most of their hard-earned money (and savings).
### 3. Access to car parts
Similar to number 2, street-smart drivers also can tell if some parts really require a genuine car part replacement, or which ones don't. For instance, engine parts should only be replaced by original ones, while others, such as fenders and bumper covers can use alternative generic parts that offer good quality at more reasonable costs.