2020 Nissan Sylphy: The pros and cons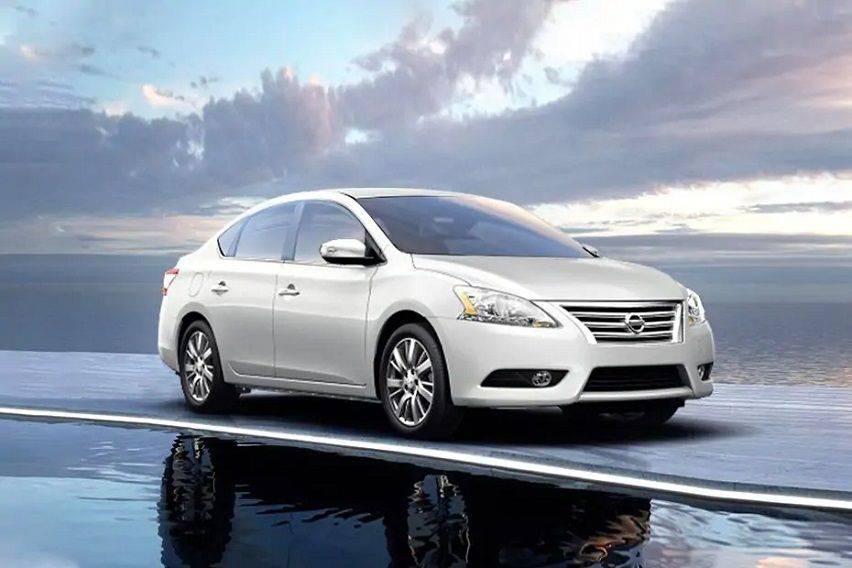 Here's a car that the so-called Selfie Generation is bound to love: the Nissan Sylphy (wink, wink)! Corny wordplay aside, Nissan's compact sedan packs plenty of goodies for car buyers looking for a reliable daily driver to buy.

With a new and more fuel-efficient powertrain, improved aerodynamics, a wider stance, a lower center of gravity, and a roomy, luxurious interior, the locally available Nissan Sylphy delivers even better performance and an enhanced driving experience than any of its predecessor. Seamless connectivity features (Bluetooth / USB / Phone Mirroring / iPod /Aux) and a basic suite of quality safety technologies provide support for drivers and passengers alike.

Want to know what's good and bad about the Nissan Sylphy? We enumerate each below.
Pros
1. Fun-to-drive factor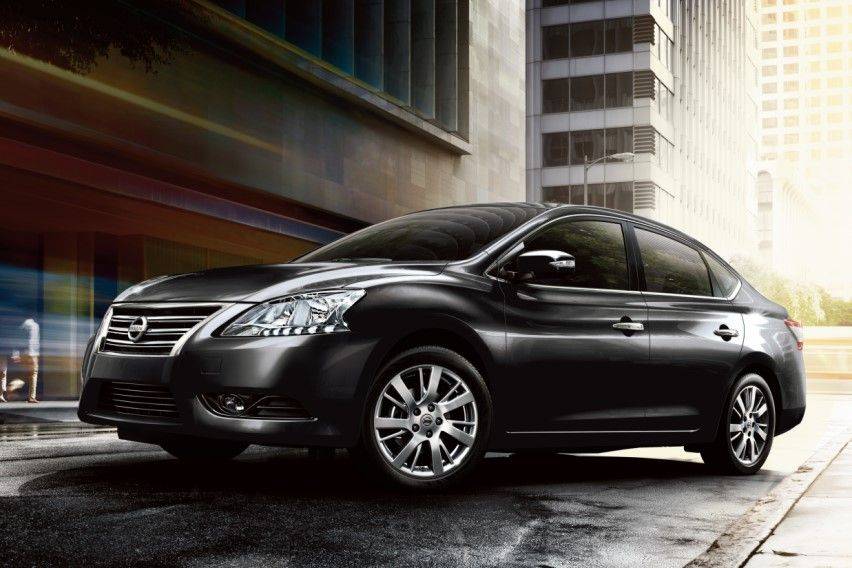 The ride quality is one of the best aspects of the new Nissan Sylphy. An updated undercarriage, comprising a MacPherson struts (front), torsion beam (rear), electric power steering, and a tilt/telescoping steering column, helps make the ride feel of the new Nissan Sylphy smoother and more comfortable than before.

Car buyers have three Nissan Sylphy variants to choose from, and the respectable variety allows buyers to choose their own set of equipment to suit their budget. The base model 1.6L MT is loaded with quality standard features like an 8-inch touchscreen display with navigation, power windows, keyless entry, and immobilizer. From there, the buyer can choose between the 1.6L CVT and and 1.8L CVT trim levels, both of which comes with better equipment packages.

3. Excellent fuel efficiency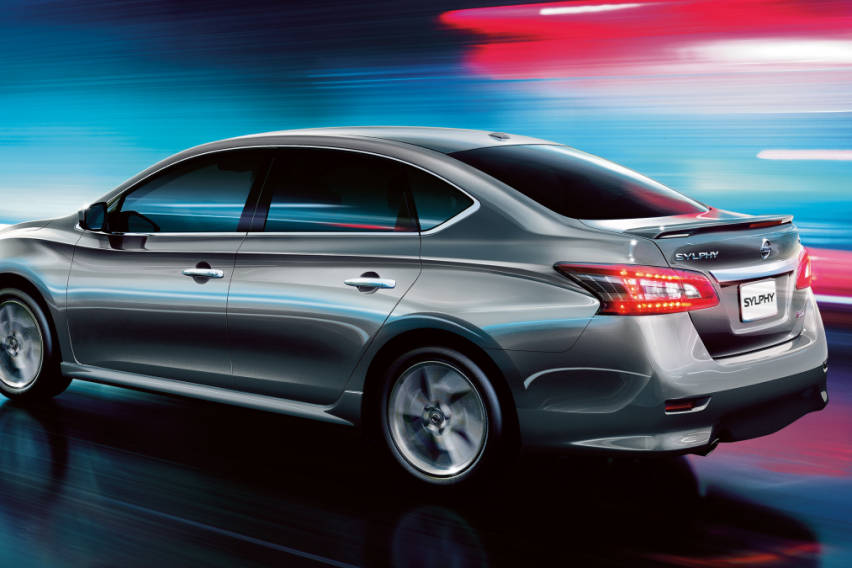 The Nissan Sylphy was engineered to deliver enviable fuel efficiency and lowering carbon emissions. Beginning with the base 1.6-liter  gas engine that delivers 115hp and 154Nm, and on to the top-tier powering 1.8-liter good for 130hp and 174Nm. Both are said to be smooth-revving, powerful and responsive, squeezing the most from every drop of fuel to help keep you driving without penalizing your commuting or travel budget.

Nissan has an explicit goal to make advanced technologies more affordable, and no more is this goal more obvious than in the Nissan Sylphy. The car's top two trims cost more or less PHP1 million, and both come with continuously variable transmission (CVT).

5. Dual zone climate control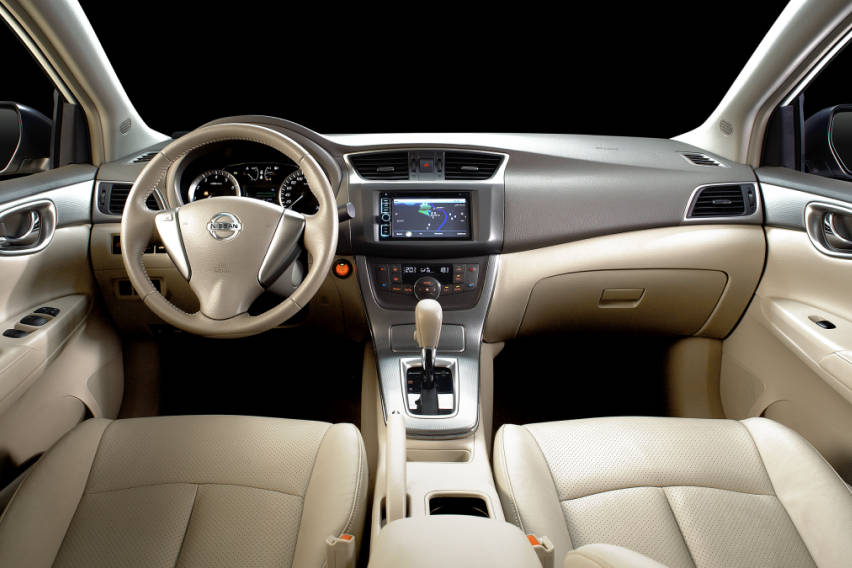 Here's another one of those expensive advanced technologies brought down to the masses—a dual zone climate control system that lets occupants achieve comfier temperatures in areas of the car where they are needed. Of course, one thing that Nissan is known for is the coolness of its air conditioning systems, and a dual-zone feature makes the Nissan Sylphy all the more comfortable than its contemporaries.

Nissan intentionally expanded the trunk capacity of the Sylphy to provide owners with more storage, up to 510 liters, large enough for sizable luggage such as suitcase or golf bag. Think that's not enough? The Nissan Sylphy is also equipped with a trunk-through feature which opens to the rear passenger room for loading extra lengthy objects.

7. Nissan Safety Shield Philosophy

Nissan describes the Nissan Safety Shield Philosophy as "a comprehensive approach to safety that guides the engineering and development of every vehicle" that rolls out of their production line "By keeping an eye on your vehicle's systems and the surroundings, assisting in handling unexpected situations, and helping to keep you safe in the unfortunate event of an accident, the Nissan Safety Shield is our way of looking out for you and yours," the Japanese car maker describes.
Cons
1. Sluggish performance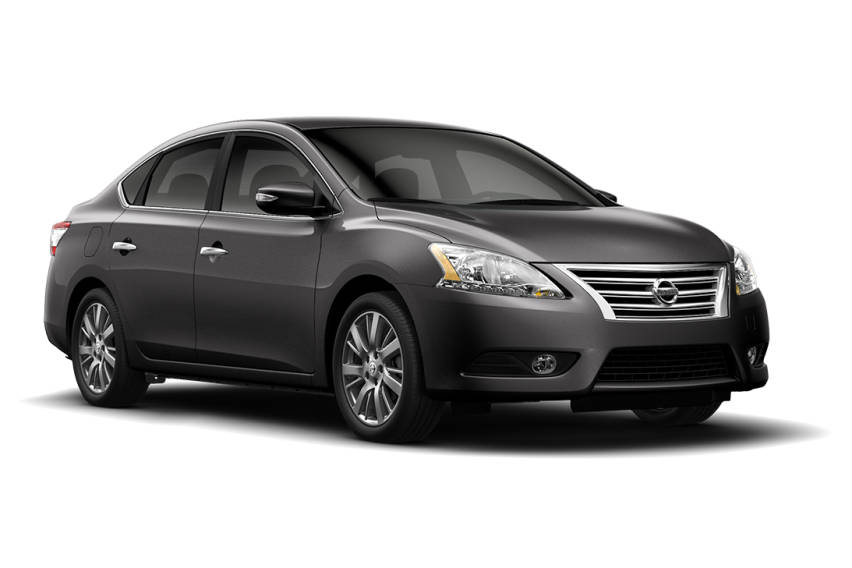 Unfortunately, 'acceptable' is the best word to describe the Nissan Sylphy engine's power. While the gas 115hp and 130hp works well for most situations, those looking for more power will wish the car came with a more potent engine.

2. Rear cabin feels cramped

While the Nissan Sylphy can seat five people, adults may feel uncomfortable in the backseat, especially during long trips. Granted, compact sedans are not known for their rear cabin spaciousness, but the Sylphy doesn't do anything to break the norm.

3. CVT is an acquired taste

Not everyone is going to enjoy the level of responsiveness of the Nissan Sylphy's continuously variable transmission. There's a more robust 6-speed manual gearbox option, but it's only available in the base.

4. Outdated exterior design

Nissan launched the Sylphy's latest generation early in 2019, unfortunately, Nissan PH is slow to bring that latest model here. Alas, the Sylphy model we currently have is an old one, with an exterior aesthetic that's pretty much passé. Fortunately, the cabin manages to stay relevant with its overall look and soft-touch materials.
Yay or nay?
With everything that the 2020 Nissan Sylphy has to offer, it's easily one of the better options in its class. And with Nissan's reliability and affordable price tag (PHP908,000 to PHP1,052,000) behind it, the Sylphy easily fits the need of many of its target car buyers. Steer clear of Nissan's compact car though, if you're looking for a more spacious car with better performance numbers and even more high tech features.

Ready to buy Nissan Sylphy? Carmudi has both new and used Nissan Sylphys available on our website. Feel free to "Take a Sylphy" today? (snicker)