2020 Nissan Urvan NV350 vs. the competition: Your other van options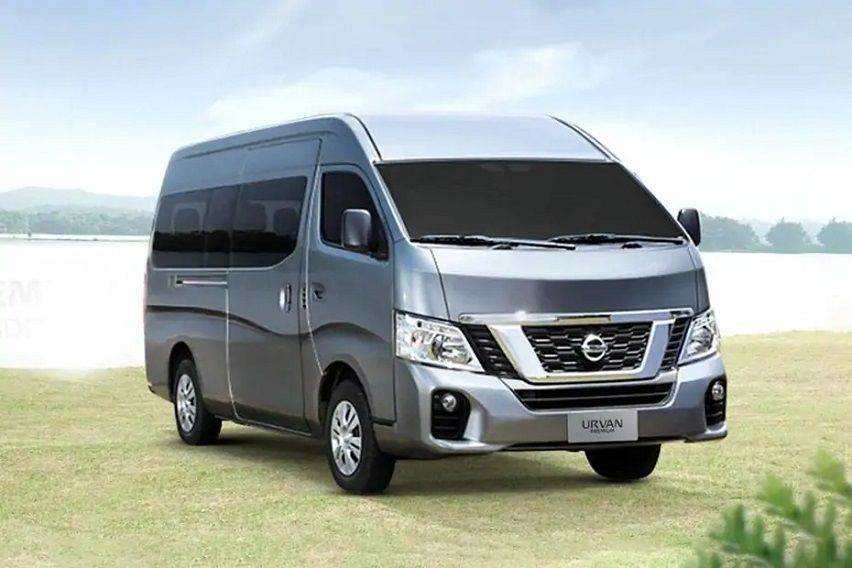 When it comes to commuter vans, the Nissan Urvan NV350 is immediately one of the few models that come to mind.  Known as the Caravan in other markets, the cavernous cabin of Nissan's perennial van can fit an entire clan with its 15-16 seating capacity (including driver), putting it among the preferred choices for large families and operators of UV Express vehicles and rental vans looking to ferry the most number of people in one trip.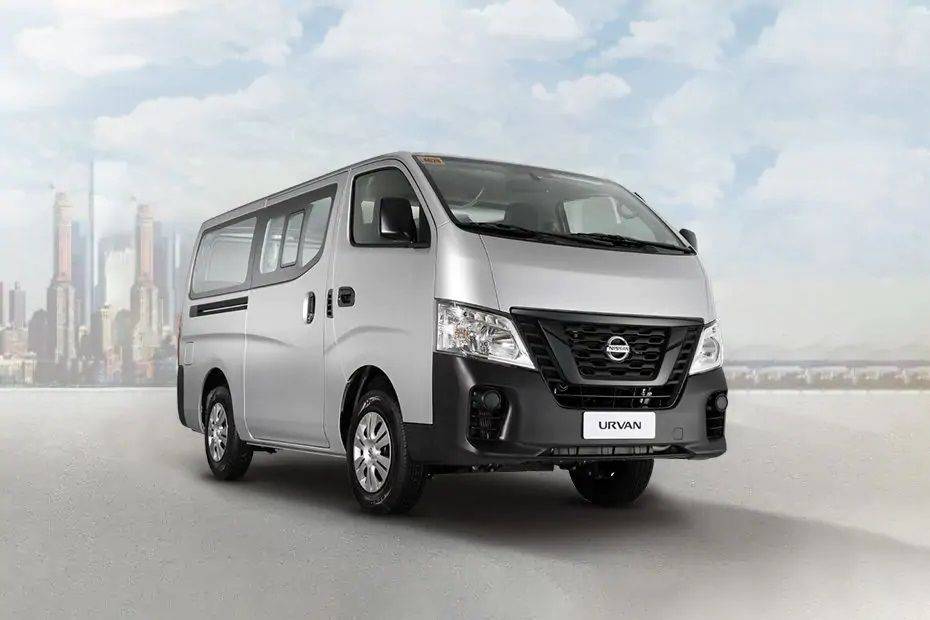 The 2020 Nissan Urvan is driven by a 2.5-Liter 4 In-Line DOHC 16-Valve Variable Turbocharged Diesel engine that puts out 127hp and 356Nm of torque. The three lower variants rely on a 5-speed manual transmission for shifting, while the two Premium variants offer a choice between a 5-speed automatic and 5-speed manual.

The 2020 Nissan NV350 is available in five different trims, with color choices ranging from Alpine White, Pearl White (for Premium variants only), Brilliant Silver (for 15- and 18-seater variants only), Gun Metallic (for 15- and 18-seater variants only), Topaz Brown (for 15-seater variants only), and Granite Black (for 15-seater variants only). Price ranges from PHP1.16 million for the Cargo 3-Seater to PHP1.87 million for the Premium A/T 15-Seater.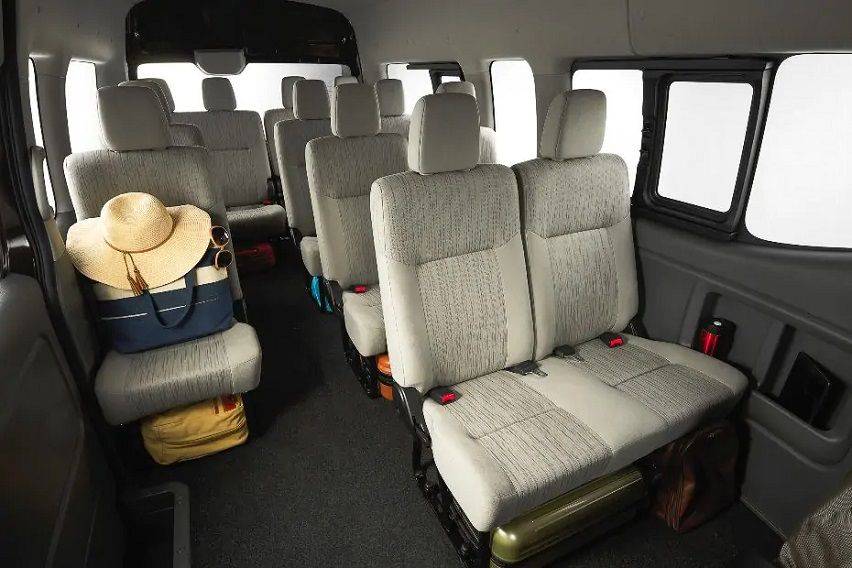 If you're interested in other vans on the market, here's what's available.

Hands down the Nissan Urvan's biggest rival, the current batch of Toyota Hiaces sold locally comes in three different categories—Commuter, GL Grandia, and Grandia Tourer, with the latter serving as the top range of the popular nameplate. Now on its sixth generation, the Hiace comes powered by a 1GD-FTV 2.8-liter engine dishing out 134 to 174hp and 300 to 450Nm of torque, depending on variant. In the Commuter variants, a lone 6-speed manual transmission (dash-mount) sends the engine's power to the rear wheels, while a 6-speed automatic gearbox is available is an option in the Grandia trims. As you can imagine, creature comforts vary between the different price ranges, with the Elite 2.8 A/T providing buyers with all-leather upholstery, dual zone automatic air conditioning system, rear individual AC vents, 9 SRS airbags, and Auto-Easy closer doors.

As one of the oldest van nameplates in the country, the Hyundai Grand Starex has certainly weathered some ups and downs, enjoying immense popularity early, then being overshadowed by its competitors the next. The current model, available with three different 2.5-liter diesel engine options, also offers automatic and manual gearbox options, both 5-speed.

With a seating capacity for up to nine passengers, the Grand Starex is definitely a forerunner for those living with extended family members. For ultimate comfort, the Grand Starex comes with a front and rear climate control system that keeps all passengers cozy. A touchscreen dashboard links to a larger drop down LCD screen so that occupants front and back can operate the vehicle's onboard infotainment system. A dual sunroof is also standard.

Commerce-minded owners will certainly enjoy the amount of space available in the Maxus V80. UV Express operators will find that the 18-seat Flex is a great way to maximize their income, while businesses with delivery services will gush over the Transport's vast cargo hold. Though the Comfort is the less spacious of the V80's two variants as far as passenger and cargo capacity is concerned, as the name suggests, it offers a more comfortable ride for private users.

The Maxus V80 van is powered by a 2.5-liter turbocharged intercooled diesel engine, good for 134hp and 330Nm. The front wheel drivetrain vrooms up via a 6-speed manual transmission. As mentioned, this van comes in two different variants--starting with the top spec 13-seat V80 Comfort, and the standard 18-seat V80 Flex.

Foton is a popular commercial vehicle brand who has recently ventured into passenger car category, and if their sturdy buses and trucks are anything to go by, you're assured that you're getting a workhorse vehicle in the Foton Transvan. Serving as the entry-level for the Chinese brand's deep lineup of passenger vans, the Transvan comes in 13-, 15-, and 16-seat configurations to suit different needs. A 2.8-liter turbocharged diesel engine delivers 90hp and 225Nm of torque for each of the variants, with a 5-speed manual serving as the only transmission option. Anti-lock brakes with EBD provide safe stopping power for all models.

Photos from Nissan, Toyota, Hyundai, Maxus, Foton
Explore Nissan NV350 Urvan