5 hottest hatchbacks in the country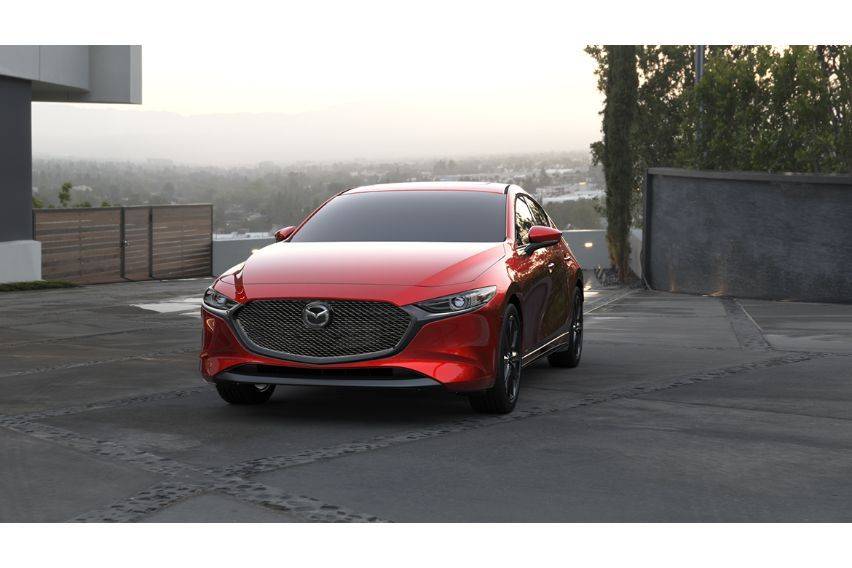 Across the country, roads have always been generally narrow. This, along with the overall lack of parking spots, it gets harder and harder to choose the perfect daily driver.
People have come to know and love hatchbacks for having the perfect size and versatility. With features like easy access to the compartment and smaller body proportions all without sacrificing the capacity and the comfort of passengers and being a less bulky contender for compact SUVs, it seems like there is a hatchback that will fit any kind of lifestyle, from single young adults to five-person families. All this in a small package that is economic, inexpensive, and efficient.
So here are some of the hatchbacks that you might want to consider when getting one.
Suzuki Swift
The Suzuki Swift is now on its fourth generation here in the Philippines. With fresh aesthetics, spacious interiors and an available option for manual transmission, it became famous and loved by many since it launched.
It comes with a conservative power output coming from its 1.2-liter K12M VVT-equipped petrol engine good for 11.5km/l in the city depending on traffic and 21.5km/l on the highway.
The best choice for some newbie drivers and experienced ones too, added with a 7 or 8-inch touch screen head unit with all modern features like Bluetooth, USB and Aux input, Combined with black fabric seats matching the black interior design of the car.
Sadly, with a higher price tag among its competitors plus the relatively weak air conditioning system and the overall handling of the vehicle are considered as the weaker points of the car.
Variants:
Suzuki Swift 1.2 GL MT-P

755,000

Suzuki Swift 1.2 GL CVT-P799,000
Suzuki Swift 1.2 GLX CVT-P899,000
Toyota Wigo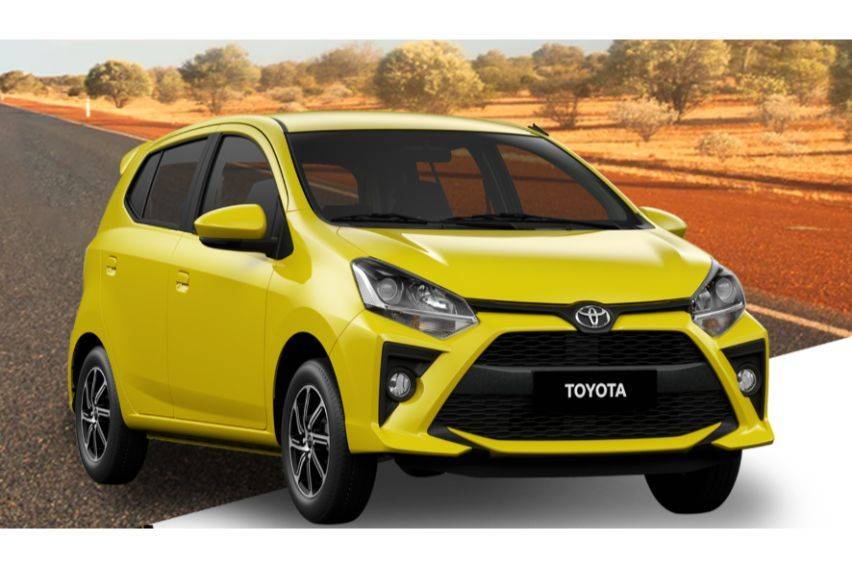 One of Toyota's bestselling vehicle in the Philippines is the Wigo—with a cheaper price and with same standard features offered in their sedans and SUVs. This car is a formidable character when it comes to overall design and efficiency with ease of traversing traffic in the streets of the metro.
Powered by a an inline 3-cylinder 1.0-liter 1KR-VE DOHC engine with VVT-i producing 66HP and 89NM of torque, with a fuel economy up to 22km/l when driven in the highway and a front-wheel drive configuration supported by a 5-speed manual or a 4-speed automatic transmission.
Just recently, Toyota Motor Philippines released the updated version of its entry-level hatchback and here are the variants.
Variants:
TRD S-P700,000
G AT-P658,000
G MT-P623,000
E MT-P568,000
Mazda3 Sportback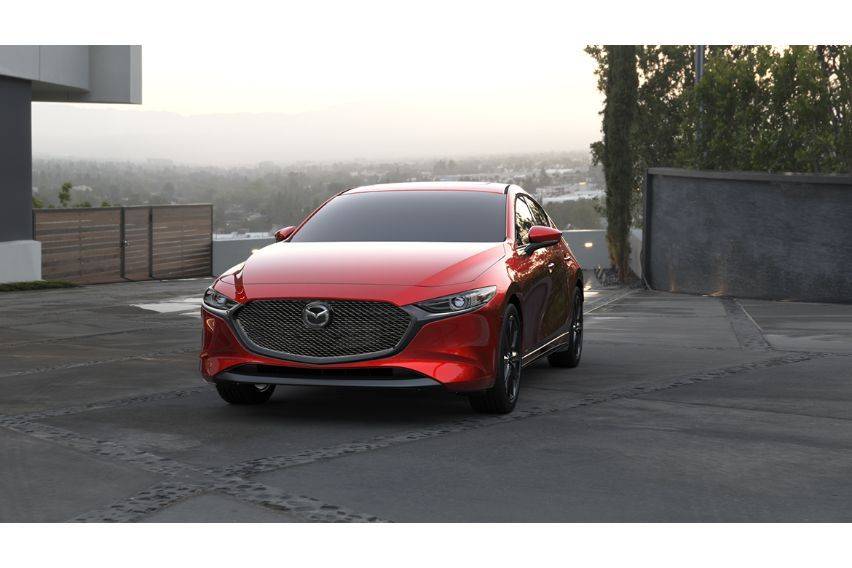 The Mazda3 is certainly the most distinctive car among its competitors with a sharp design and the upscale feel. It gives the majority of the public the elegance partnered with excellent performance.
1.5 Or 2.0-liter engines both equipped with Mazda's Skyactiv technology that is somehow carryovers from the previous generation but received a bump in torque that further improves performance. With added soft and hard touch plastics that adds up to the riding comfort and also offers accents with red interior trimmings that are only available on the top of the line Sportback variant.
Despite having a higher price and having lower headroom, thanks to its new chassis, this enables the car to perform well and take high speeds and winding roads. Added with premium materials even for the entry-level variant, it is very well equipped for its price.
Variants:
Mazda 3 Sportback 1.5 Skyactiv elite AT- P

1.32 million

Mazda 3 Sportback 2.0 Skyactiv Premium AT- P1.51 million
Mazda 3 Sportback 2.0 Skyactiv Speed AT-P1.59 million
Toyota Yaris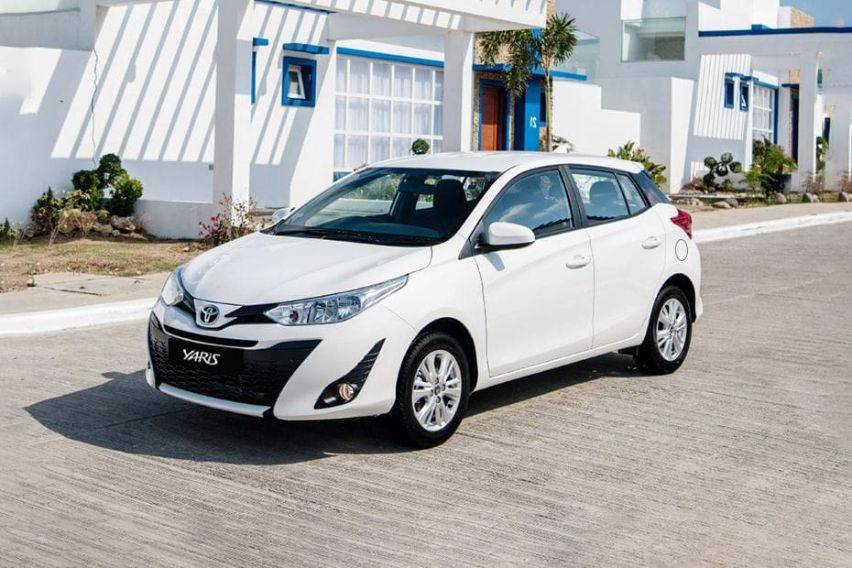 This is part of the higher tier of Toyota's hatchbacks. The Toyota Yaris offers more modern features, compared to the smaller Wigo. It is quite similar to its subcompact sedan brother added with a youthful vibe that are widely recommended for those who have an active lifestyle.
With a reliable front-engine design and front-wheel configuration, it is available with two engine options a 1.3-liter 1NR-FE and 1.5-liter 2NR-FE gasoline engine; with a rather weak engine it still gives an overall calm and less eager driving experience.
A remarkably comfortable ride for a vehicle of its size in this segment.
Variants:
Toyota Yaris 1.3 E MT-P

900,000

Toyota Yaris 1.3 E CVT-P952,000
Toyota Yaris 1.5 S CVT-P1.065 million
Honda Jazz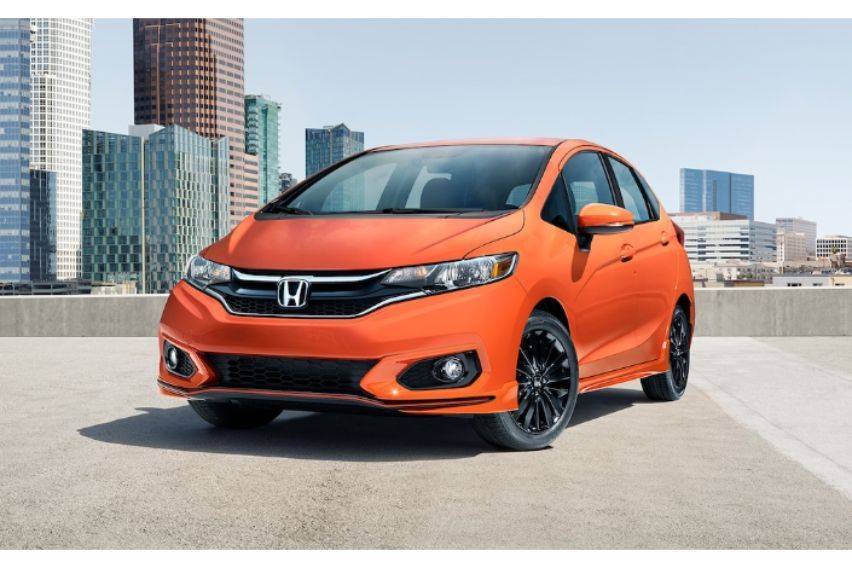 The Honda Jazz sits on Honda's Global Small Car platform. The widely-popular hatchback still exceeds the expectations and continues to provide technological innovations. With a new vision for its design and remarkable performance it still leads as the country's hottest hatchback.
It has a stiffer suspension that may not be suitable in the unforgiving streets of the metro and the NVH insulation also needs a bit of improvement.
With a 1.5-liter L15B Dreams i-VTEC I4 gasoline engine under the hood, and a power output of 118HP and 145NM torque, the overall power delivery is enough for the vehicles weight with as a result having lesser fuel consumption. This is primarily equipped with projector halogens except for the top RS variant that offers LED headlights with LED guidelines and Carbon-fiber-printed kits that boost the hatchback's sporty appeal
The interior offers more space in its class. It utilizes Honda's straightforward arrangement with controls that are easily accessible by the driver and additional flexible seating configuration that is one of its best traits.
Variants:
Honda Jazz 1.5 V MT-P

868,000

Honda Jazz 1.5 V CVT-P

918,000

Honda Jazz 1.5 VX Navi CVT-P

998,000

Honda Jazz 1.5 RS Navi CVT-P

1,088 million
Photos from Toyota, Honda, Mazda, Suzuki
Also Read:
Toyota releases special edition Corolla hatch