A 1964 Jaguar E-Type Gets Restored to Pristine Condition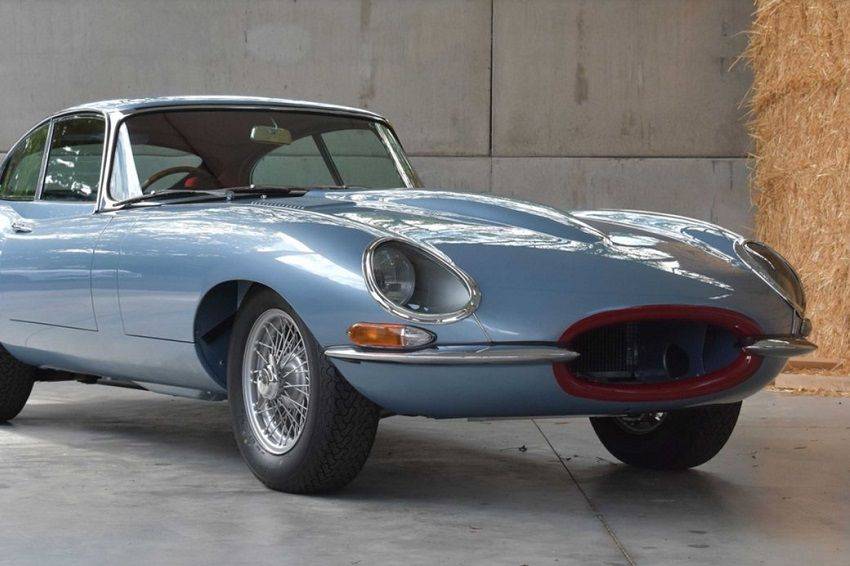 E-Type UK, a car restoration company that specializes in Jaguar E-Types, recently unveiled its recent refurbishing project: a barn-find 1964 Jaguar E-Type Series I 3.8 FHC.

The car, which was discovered in a garage in southeast England, is now resurrected and being enjoyed by its new owner.

Prior to the barn find, the car sat in the garage since 1979. The good news is that the body was in very good condition and free of any serious signs of rot, thanks to the garage having a fully functioning roof and walls. Thus, the car was practically protected from the elements.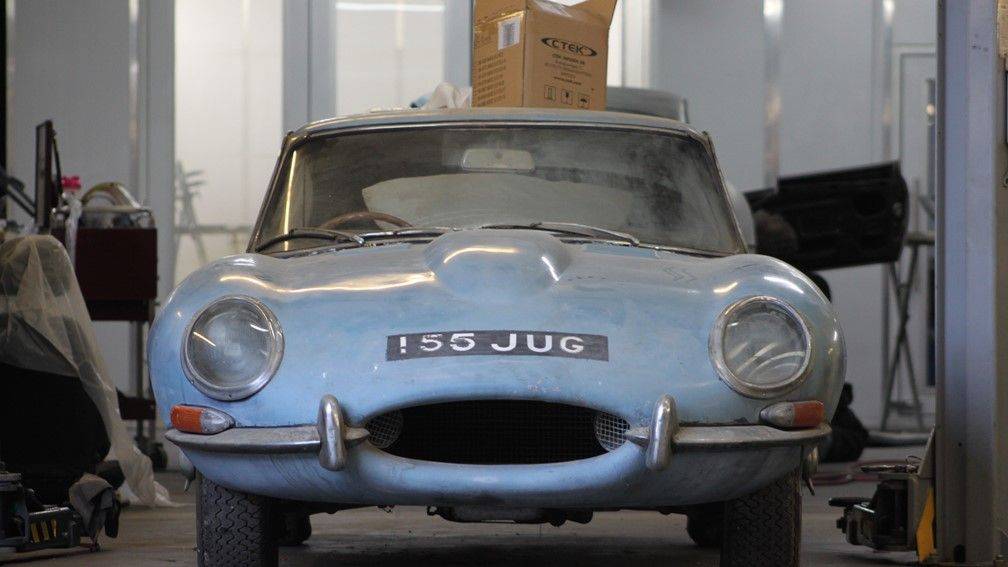 E-Type UK reported that the biggest problems that they found in the body were two holes in the passenger side floor and corroded bolts.

The new owner wanted the car to have its original color, Opalescent Silver Blue. However, instead of the matching blue interior of the original, the new owner chose a new Oxblood Red leather interior for the cabin, along with a number of other choice upgrades, including the addition of high-lift cams to the original 3.8-liter XK6 engine.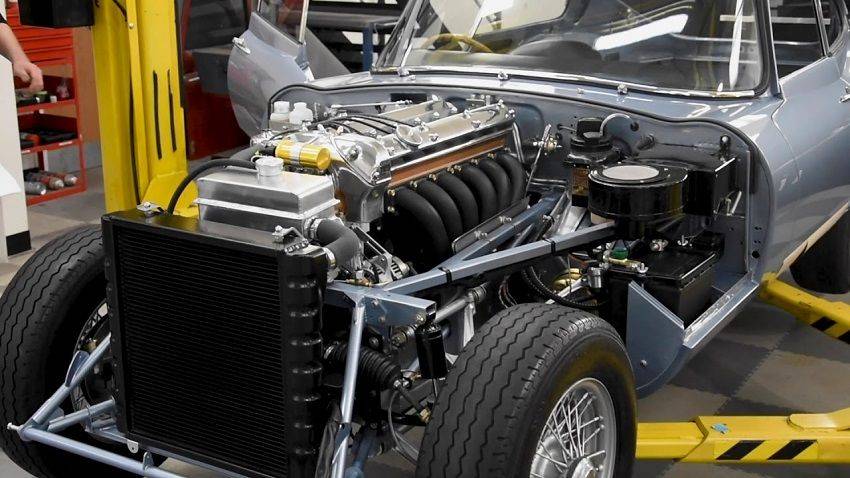 Other additions include a balanced and lightened crank, new five-speed gearbox, new full stainless-steel sports exhaust, an aluminum radiator and header tank for enhanced cooling, and suspension tweaks for more refined cruising.

The car had to be sandblasted before the new coat of paint can be applied, and that helped reveal the years of neglect that the car endured. "The number of welded patches increases every time you look at the shell, and there are holes in places you would not expect," E-Type UK claimed. Despite the challenges, the two-man build team were quite up to the task.

E-Type UK plans to show the entire build in a time-lapse video, which it plans to post on YouTube and Facebook sometime in the future.

"A restoration like this is a real challenge for our team; 40 years of inactivity takes an enormous toll on every single part of a vehicle," said E-Type UK Founder, Marcus Holland.

"But customers come to us to make their dream car a reality, so we will take it apart piece-by-piece, clean and improve everything we can save and replace everything that we can't with better-than-original quality."

E-Type UK did not reveal who the new owner was, but judging from the job done, we assume he's enjoying his purchase nonetheless.