AFTERMARKET: Repair Your Flat Tire in 7-Minutes with Slime 70004 Power Spair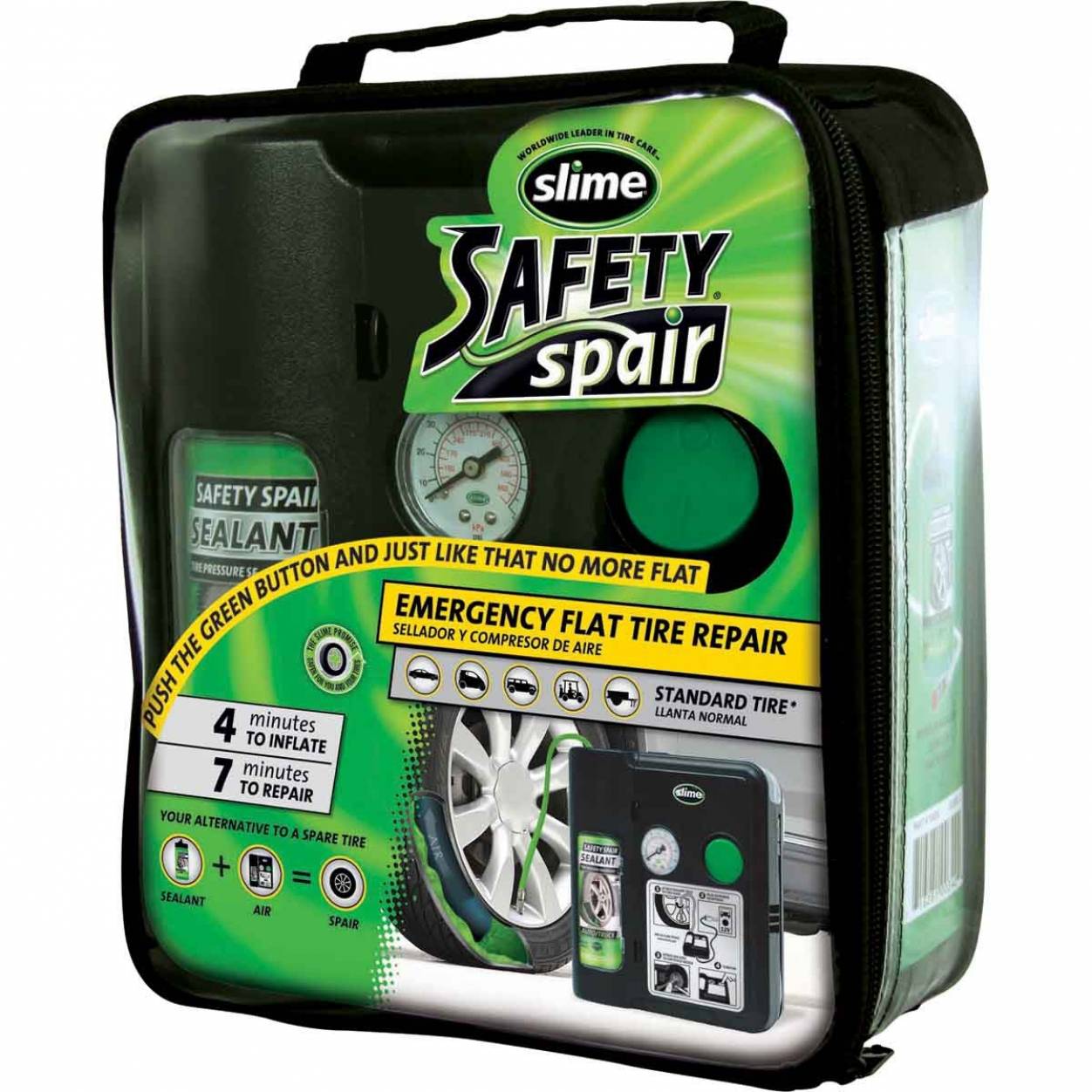 We know how challenging it is to change a flat tire, so we'll make things easier for you by recommending the Slime 70004 Power Spair. You don't need to jack up the car or remove the wheel here--simply connect the compressor, and it will automatically fix--and inflate--your tire for you.
"No Mess" Tire Changing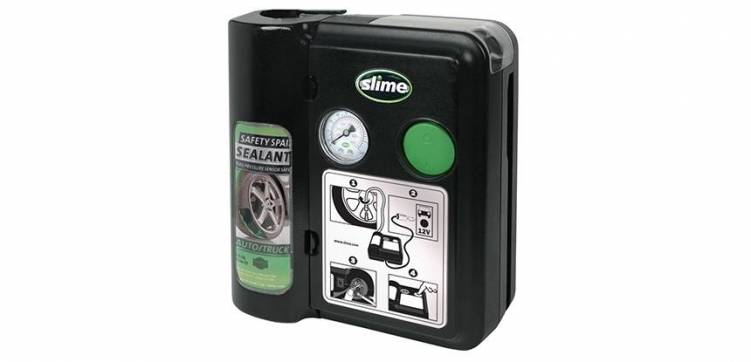 The Slime 70004 Power Spair includes a sealant, a compressor (piston-driven), and some handy tools like a built-in tire pressure gauge and LED light that comes in handy when you're doing night repairs. It's enough to fix 30, isolated, flat tire incidents, and can instantly seal punctures that are up to 1/4 inch using its patented Fibro-Seal Technology. Note that a 1/4 inch size is almost the same as a 24-caliber rifle bullet--or around (or a bit less than) the size of a standard tip eraser on a wooden pencil.
How it works
This product does it all, and sends both tire sealant and air into the flat tire so repairing is done in one easy step.
Simply attach the 12-volt sealant hose to the tire valve. Plug it to a 12-volt power receptor, attach the hose to the cartridge nozzle, and then push the green button down.
That's it--it will seal it and add air to the tire in seven minutes. This helps lessen the time it takes for you to be out on the road while other cars pass you by. You won't even have to wait for a tow service to pick your car up, or jack up your car and remove the tire and replace it manually.
Once you've applied the seal, you can drive your car up to around 800 kilometers without any worries of the seal breaking down. This gives you ample time to go to a tire vulcanizing shop or a car repair center and have it checked by a mechanic.

https://youtu.be/qieOnY80HpA

Is it worth the investment?
The Slime 70004 Power Spair costs around PHP6,500 to PHP8,000 in online shops. It's a great investment, especially if you're a very busy person who likes to drive on rough terrain regularly. This becomes even more important if you do this in remote places and provinces, where getting outside help is limited--and even dangerous.