Araneta City extends free AutoSweep RFID installation anew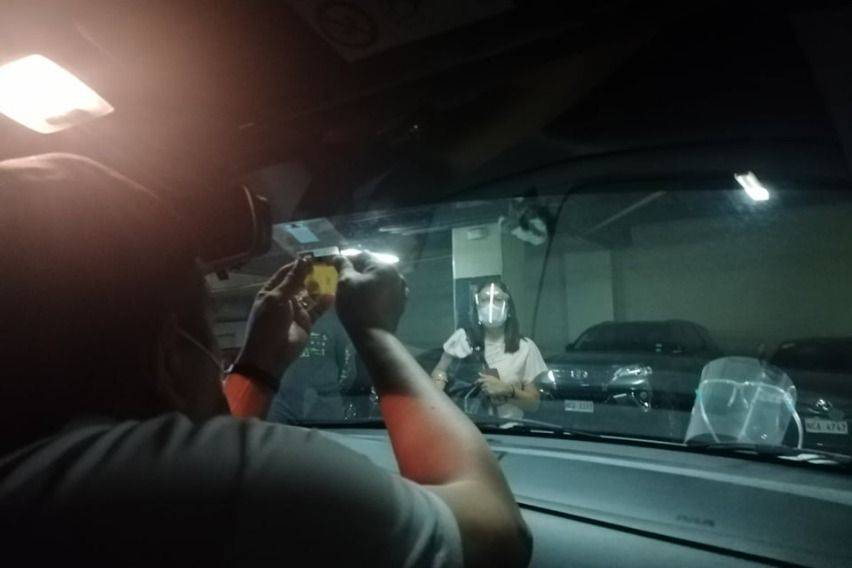 If you still do not have your Autosweep Radio Frequency Identification (RFID) sticker, you could wait for its interoperability as eyed by the government and the tollway operators—which could take a while—or have a visit at the Araneta City so you can have yours now.
Gateway Mall still offers free Autosweep RFID sticker installation until March 15 so motorists can get one already.
To note, the Autosweep RFID sticker is exclusively used at Skyway, South Luzon Expressway (SLEX), Ninoy Aquino International Airport Expressway (NAIAX), Southern Tagalog Arterial Road (STAR) Tollway, Muntinlupa-Cavite Expressway (MCX), and Tarlac-Pangasinan-La Union Expressway (TPLEX).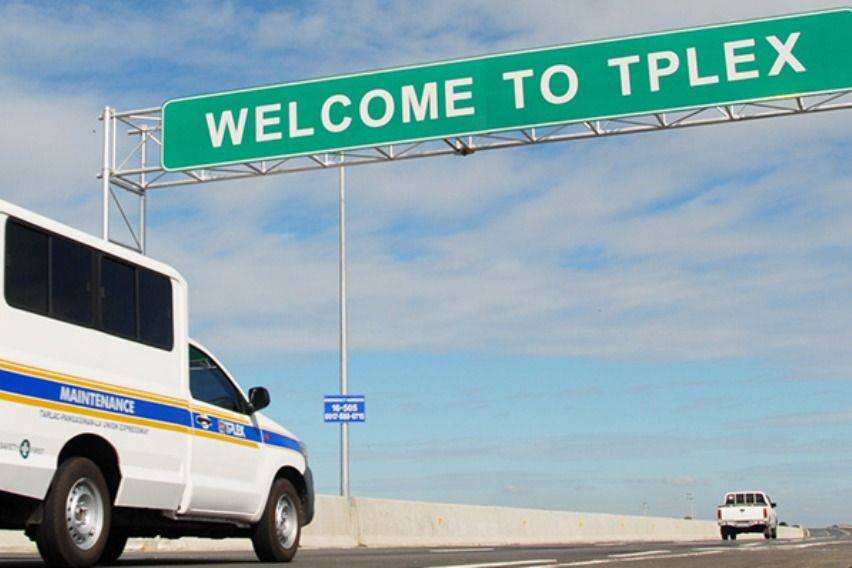 Just like before, vehicle owners are advised to park at any level of the Gateway Mall parking as there would be no RFID sticker installation and testing shall be done outside the Gateway Mall parking premises.
Those who would like to avail need only to sign up at the designated registration area at the Gateway Mall located at ground floor (in front of Rustan's) from March 1 to 11, and at level 3 (in front of Picture City and People are People) from March 12 to 15.
Araneta City reminded that only 250 RFID stickers will be issued per day and that they will be implementing "no vehicle, no installation" as well as "first come, first serve" policies, meaning you need to come to the venue early to avoid the cut-off.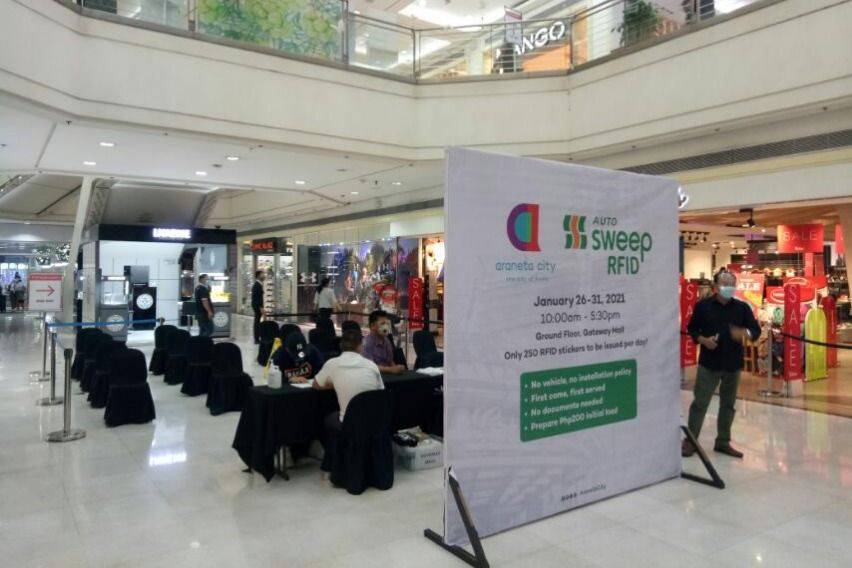 Motorists are only to pay P200 cash for the initial load for your Autosweep card.
Here is the step-by-step procedure for the Autosweep RFID installation:
STEP 1. Bring your vehicle at Araneta City and park at the Gateway Mall (any level).
STEP 2. Proceed at the AutoSweep booth located at the ground floor (near Taco Bell and Breadtalk).
STEP 3. Fill out form (or submit accomplished form, if downloaded online) at the booth.
STEP 4. After presenting your form, the Autosweep representative will conduct a short interview to assess your vehicle. Pay the P200 initial load (strictly cash only).
STEP 5. After paying, accompany the Autosweep representative to your vehicle for the installation and testing of RFID sticker.
Photos from Araneta City, San Miguel Corporation
Also read:
You can have a Covid-19 saliva test via drive-thru in Araneta City
SMC now has 156 RFID installation stations, announces full cashless by January 11
Read All
Featured Articles