A BEACH TRIP ON A TOYOTA RAV4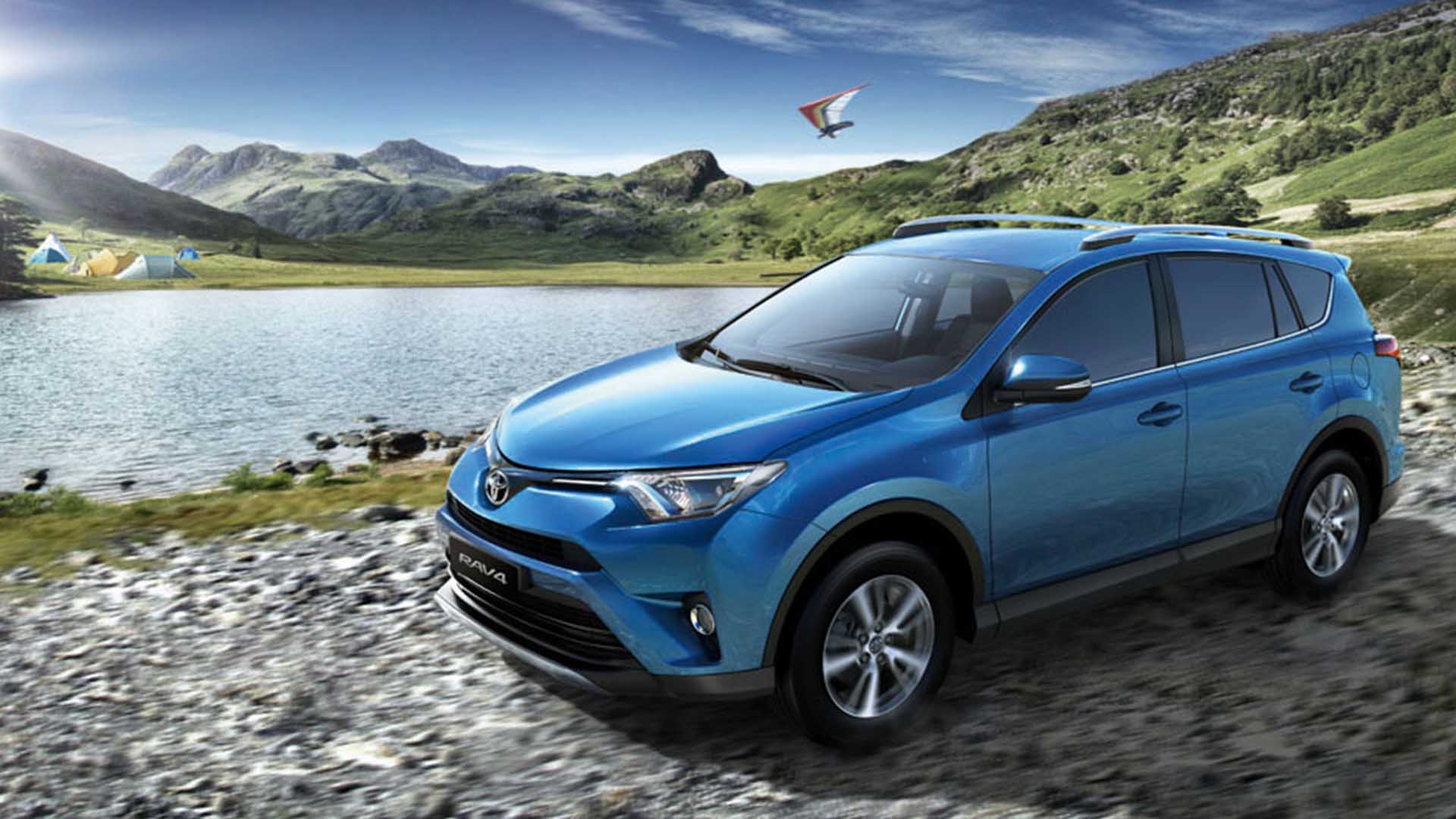 For a quick weekend beach trip away from the stresses of the city, San Juan in La Union is always a good idea. I should know; I go there at least once or twice a year. I can't claim to be an honest-to-goodness, sun-kissed, abs-to-show-for-it surfer, but whenever the beach bug hits, and resources (monetary and other kinds) are scarce, the beach town just a few minutes away from the provincial capital of San Fernando is always an easy pick.
Thanks to the trio of highways up north (NLEX, SCTEX, and now, TPLEX), travel time to La Union has been drastically cut short and, if you leave Manila at sunrise, you can get to San Juan in time for brunch in one of the resorts on Urbiztondo beach. Riding the waves at one of the most popular surfing destinations in the country is one thing, but the drive to get there is, for me, just as relaxing and fun (insane traffic and obnoxious drivers aside). So on my latest surf run to San Juan, I was fortunate enough to get behind the wheel of a car that I've loved since I was a kid.   In my youth, the classic two-door edition of the Toyota RAV4 was the stuff of my automotive fantasies. Because it was bigger than your average sedan but smaller than full-fledged SUVs, it stood out from a lot of other four-wheelers on the streets. Plus, it looked hella fun to drive.
Sadly, the two-door was discontinued in the late 1990s. But I always had a soft spot for the RAV4, and would smile every time I saw one cruising along EDSA. You can just imagine how wide the smile on my face was when I gently pulled out of my driveway onboard the latest iteration of the RAV4 in Metallic Blue. As a crossover SUV, the RAV4 fits right at that space between giant SUVs and compact sedans. It's the type of vehicle that's perfect for extended road trips like the one I was doing. It's easy enough to drive (like a car) yet big and sturdy enough to take on the unpredictable road conditions on the way to the beach (like an SUV). Plus, it has enough space to accommodate additional bags and supplies (not that I needed it though; it was an overnight trip and I've yet to buy my own surfboard). This version of the RAV4, the fourth since it was first introduced over 20 years ago, is equipped with a 2.5L dual VVTi four-cylinder engine. It has six-speed transmission and three drive modes: Drive, for when you want to, well, just drive; Eco, for when you're feeling stingy and want to be as fuel-efficient as possible; and Sport, for when you throw all caution to the wind and just want to enjoy just a bit more power under your seat. In case you were wondering, I stuck to Drive for most of the trip but switched to Sport along SCTEX and TPLEX for that extra kick. For a music geek like me, getting to blast the songs on my Spotify playlist on the car I'm driving is non-negotiable. Thankfully, the RAV4 is cooperative. Drivers can connect their phones either through an auxiliary jack, USB port or via Bluetooth connection. Once the phone is synced, you don't even have to think. I got my summer playlist blaring for most of the way (even though it was the middle of January).
Other things I enjoyed with the RAV4 were the comfortable leather seats, the little storage spaces, and (okay I'll admit it), the striking blue metallic sheen that gets even shinier when struck by the sun. I got a few stares when I pulled into a gas station for additional supplies. While I once set a personal record for getting to San Juan in just over three hours, I took my sweet time on this trip. It wasn't just because I wanted a leisurely, stress-free drive; I also wanted to fully appreciate the pleasures of driving the RAV4. Toyota's compact crossover was such a joy to drive that for the whole time I was lounging by the sandy beach, I was already thinking about how much fun the drive back home was going to be. PULLQUOTE "As a crossover SUV, the RAV4 fits right at that space between giant SUVs and compact sedans. It's the type of vehicle that's perfect for extended road trips like the one I was doing. It's easy enough to drive (like a car) yet big and sturdy enough to take on the unpredictable road conditions on the way to the beach (like an SUV)."