Buyer's Guide: 2019 GAC GS4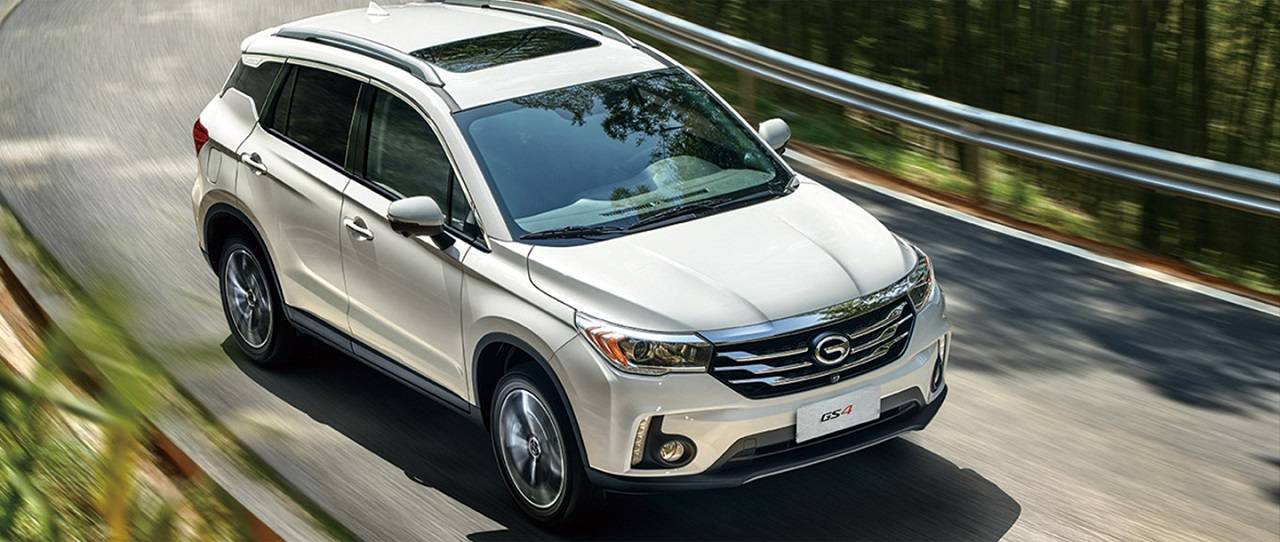 The entry of Chinese car manufacturers such as Geely, BAIC, and GAC in the country has certainly made the local automotive industry a more robust sector of the economy. Not to mention, their cars fill plenty of gaps in the price market brought about by the Tax Reform for Acceleration and Inclusion (TRAIN) law, which saw a good number of cars increase by PHP100,000 or more.
Buyers saving up for the likes of a Toyota Rav-4, Mazda CX-5,or Honda CR-V may feel extremely disappointed when their prices saw a five- to six-digit increase post-TRAIN. If you're one of them, you may breathe a sigh of relief, because the 2019 GAC GS4 is coming to the rescue. Costing at PHP1,188,000, let this 2019 GAC GS4 Buyer's Guide enlighten you on why this Chinese-made compact crossover deserves your hard-earned cash.
Specification
The goodies begin with a turbocharged 1.5 liter engine that gives off 151 hp and 235 Nm of torque. Super-smooth gear change is then provided by a six-speed automatic transmission. Meanwhile, an independent four-wheel suspension comprised of a MacPherson-type front and multi-link beam rear further adds to what GAC describes as an "exhilarating performance."
Exterior
The GS4's design signature is characterized by what it calls 'Flying Dynamics' combined with Light-and-Shadow Sculpting 2.0. The look of the front end isn't all that captivating, but the side panels are another matter altogether. Smart use of straight lines give the GS4 a truly upscale look worthy of a much higher price tag.
Interior
Driver and passengers alike will be welcomed by the arching 360-degree suspended wraparound interior and large-infotainment system. Hexagonal shapes abound, giving the entire cabin a consistent feel. A four-spoke, leather-wrapped, multi-function steering wheel ensures you'll enjoy every turn you make. The steering wheel comes with mounted cruise, mode, and DSP controls for extra convenience. A powered sunroof and passive entry and start systems further add to the GS4's luxurious appeal.
Space
GAC describes its boot space as a "super-size flat bottom trunk" that maximizes storage space. And if you've got larger cargo to haul, the rear seats can fully fold flat, giving you all the storage you can possibly need.
Safety
The 2019 GAC GS4 boasts outstanding ground clearance and off-road safety features, which can be extremely helpful when you're navigating our flood-prone streets. SUV roof strength has been tested according to North American standards and certified as providing the highest protection possible in a car. There are airbags all throughout, including driver, front passenger, side and curtain. A bevy of driver assistance features are also present, including Electronic Stability Program (ESP), Hydraulic Brake Assist (HBA), Hill-start Hold Control (HHC) and Hill Descent Control (HDC) System.
Our Verdict
With everything that the 2019 GAC GS4 can offer, it's clear as day that this Chinese crossover can go toe-to-toe with its more established (and pricier) counterparts. If you're on a tight budget and looking for a five-seater that offers great bang for the buck, make sure to check this car out.