Caltex continues loyalty program thru Go Rewards
Caltex has refreshed its partnership with the Gokongwei Group's rewards program after being re-branded— providing shoppers and motorists more ways to earn points aside from shopping for groceries and other essentials.
In a statement, Chevron Philippines Inc. (CPI) — the local marketer of the Caltex brand of fuels and lubricants — has partnered with Data Analytics Ventures, Inc. (DAVI) for its membership-based Go Rewards program.
With the re-energized partnership, Go Rewards members refueling at participating Caltex stations can earn one point for every five liters of fuel purchase.
"We are proud to be a partner of Go Rewards to continue to provide the right rewards for our customers. Since we teamed up with Robinsons in 2014, both brands have continually delighted and rewarded our customers for their loyalty," CPI Country Chairman Billy Liu was quoted as saying.
"Caltex has proven to be the perfect fuel companion for the Gokongwei Group's loyalty program for eight years and is still growing! I am sure that Go Rewards members will also find that Caltex with Techron's quality value-offerings, practicality, and convenience match their lifestyle needs," he added.
Aside from Caltex, Go Rewards (formerly Robinsons Rewards) offers its members other ways to enjoy rewards and benefits through its partners like Robinsons Retail stores, Southstar drug, Cebu Pacific and more. With a growing roster of partners, Go Rewards members can now enjoy even more ways to earn and enjoy points and deals.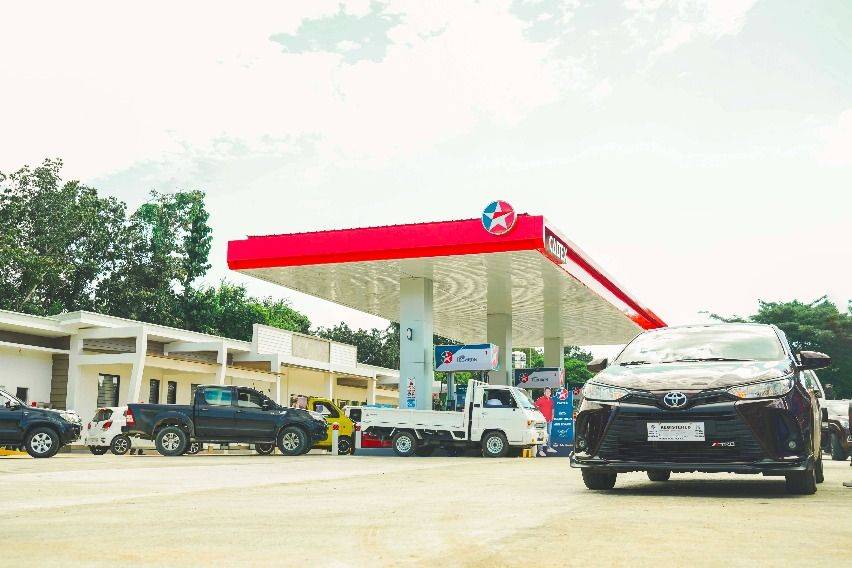 Go Rewards points can be availed in conjunction with the national promo happening from July 19 to October 8, 2021, where every P300 worth of fuel purchase gives motorists a chance to win cash prizes and fuel vouchers.
On the other hand, Data Analytics Ventures, Inc. Chief Executive Officer Jojo Malolos said that the company is eyeing to boost ties with members.
"Go Rewards is committed to this journey with Caltex in providing the best rewards and deals for our customers. We aim to grow our relationship with all members by providing relevant rewards and deals that will give them more value for their essentials and experiences," he said.
Check out this list of participating Caltex stations for Go Rewards.
Photos from Chevron Philippines Inc.
Also read:
Chevron hailed as among Asia's best employers for 2020
Caltex accelerates network growth in Q1