Can Toyota Interest You in a Four-Cylinder Toyota Supra?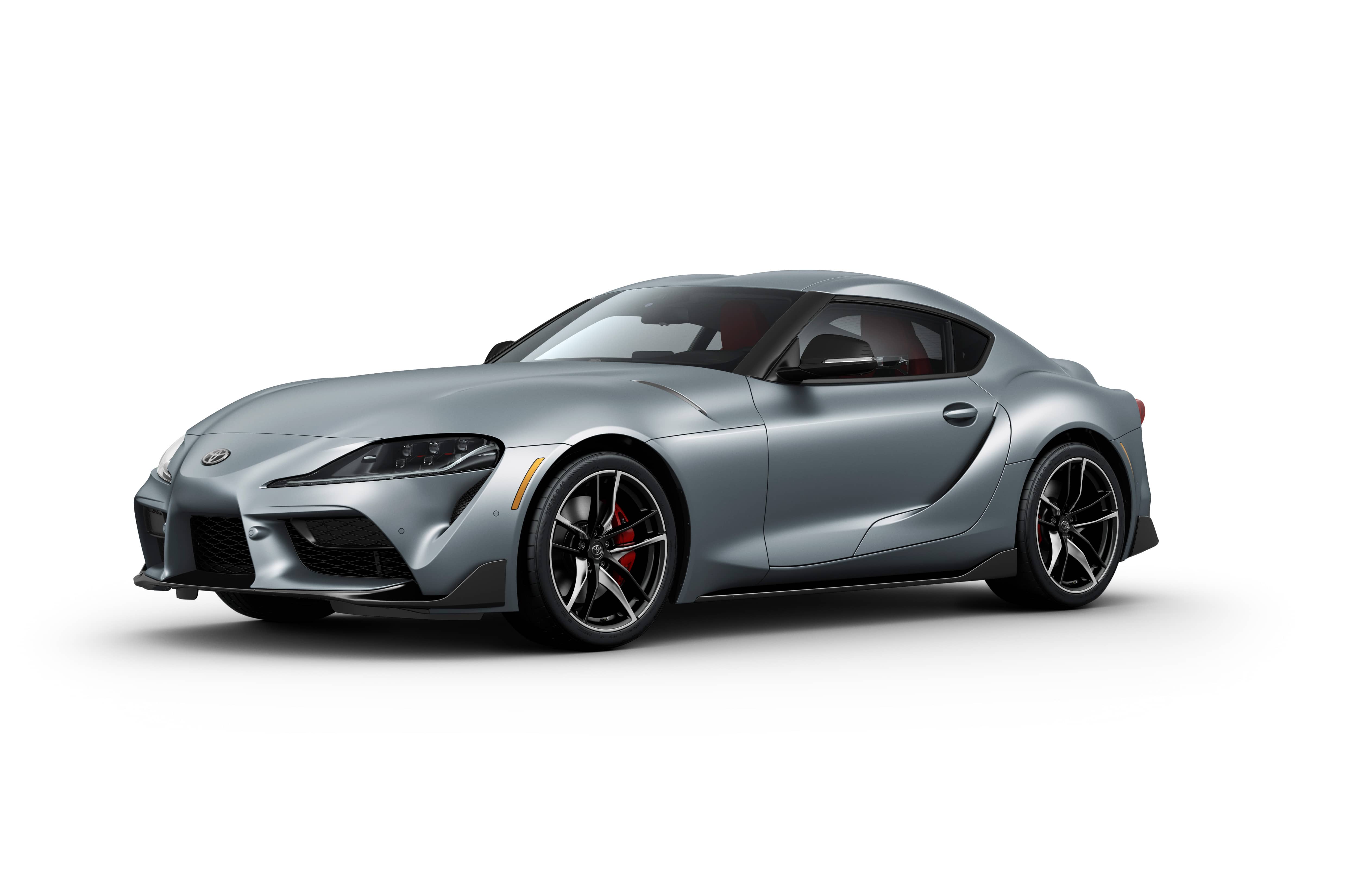 For the first time ever since the Toyota Supra was first introduced in 1978, the iconic nameplate is now being offered with not just one, but two inline-four cylinder engines to complement the classic inline-six that the sports car has always been identified with. There is a catch though if you're interested in acquiring one--it's only available in its home market of Japan. For the Japanese market, the Supra is available in three trims: the RZ for the top-spec straight-six; the SZ-R for the mid-range four-cylinder; and the entry-level SZ inline-four.
As we've previously reported, the RZ has a 3.0-liter, twin-scroll turbo straight-six that produces 335 hp and 495 Nm of torque that's paired to an eight-speed automatic transmission. For the SZ-R and the SZ though, both variants use a 2.0-liter, inline-four--still with a twin-scroll turbo--that, depending on the variant, puts out either 254 hp and 400 Nm of torque or 194 hp and 320 Nm of torque through the same eight-speed slushbox. Toyota describes both straight-four engines as "ideal for light, sporty driving" and for "brisk driving sensation from in-town to highway," respectively. So, can Toyota interest you in a four-cylinder Toyota Supra?
Toyota Supra Main Specifications
(for the Japanese market)
Grade
RZ
SZ-R
SZ
Engine displacement

(liters)

2.998
1.998
Engine layout
Inline-6
Inline-4
Turbo type
Twin-scroll turbocharger
Transmission
8-speed Sports Automatic Transmission
Powertrain layout
Front-engine, rear-wheel-drive
Seats
2
Maximum output (kW[PS>/rpm)
250[340>/5,000-6,500
190[258>/5,000-6,500
145[197>/4,500-6,500
Maximum torque (N・m[kgf・m>/rpm)
500[51.0>/1,600-4,500
400[40.8>/1,550-4,400
320[32.6>/1,450-4,200
0-100km/h (seconds)
4.3
5.2
6.5
Curb weight (kg)
1,520

(Based on Toyota calculations)

1,450

(Based on Toyota calculations)

1,410

(Based on Toyota calculations)

Length (mm)
4,380

(Based on Toyota calculations)

Width (mm)
1,865

(Based on Toyota calculations)

Height (mm)
1,295

(Based on Toyota calculations)

1,290 (Based on Toyota calculations)
Tires
Front 255/35R19 Rear 275/35R19
Front 255/40R18 Rear 275/40R18
Front 225/50R17 Rear 255/45R17
Wheelbase (mm)
2,470
Front tread (mm)
1,594
1,609
Rear tread (mm)
1,589
1,616