Car, truck manufacturers sales climbs steadily in November 
With less than a month left before 2019 ends, the car and truck manufacturers group in the Philippines announced steadily climb. In a joint report by the Chamber of Automotive Manufacturers of the Philippines, Inc. (CAMPI) and Truck Manufacturers Association (TMA), total vehicle sales reached 34,465 units for the month of November 2019.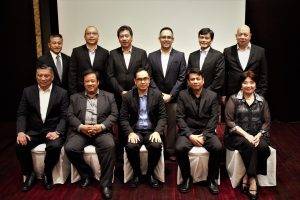 The figures represent a growth of 10.3 percent from the 31,258 units sold in the same period last year. As of the end of November 2019, CAMPI-TMA has sold 336,226 units, a climb of 3.27 percent compared with the same period a year ago. A meager 0.2 percent increase has been recorded on a month-on-month October 2019-November 2019 basis. CAMPI President Atty. Rommel Gutierrez said that such movement is still a positive sign of a continuous sustained demand.
Taken from CAMPI website

The November sales performance is now recorded with the highest monthly sales for the industry so far this year. It is also the second successive month that CAMPI and TMA posted record-breaking sales further reinforcing the upward trend the automotive industry is tracking towards the end of the year. Further, Gutierrez said that the industry remains optimistic, saying that the market demand for this month is expected to remain robust, aided by continuous sales promotions and sustained positive economic outlook as we end the year. Historically, December is the month where the industry experiences exponential growth every year. "We are continuously working double time to achieve the industry's overall sales target of 410,000 units which we believe remains achievable," Gutierrez said. The market share of CAMPI-TMA to the overall sales target is at 89 percent while AVID accounts for 11 percent. The top manufacturer, considering the total sales for the past 11 months is still Toyota Motor Philippines (TMP) with 146,145 vehicle sales, accounting to 43.47 percent market share. Following TMP is Mitsubishi Motors Philippines with 58,057 sales, holding 17.27 percent share of the market at second place; Nissan Philippines is on third with 39,945 sales output and 11.88 percent share.