All-new Ford Territory: is it worth it?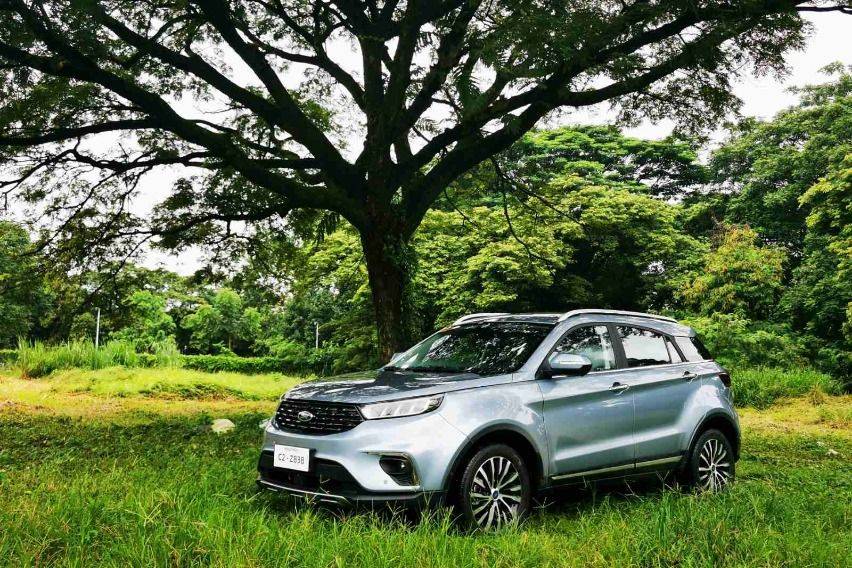 In the not-so-distant past, the local wing for the Blue Oval in the country brought in the Ford Territory, bringing their SUV lineup back to five.

Aside from the additional SUV in their stable, Ford Philippines is also eyeing to get to get a chunk from the category that the Ford Escape once belonged to.

So, would the Asia-based vehicle Ford Territory be worth your money? Read on.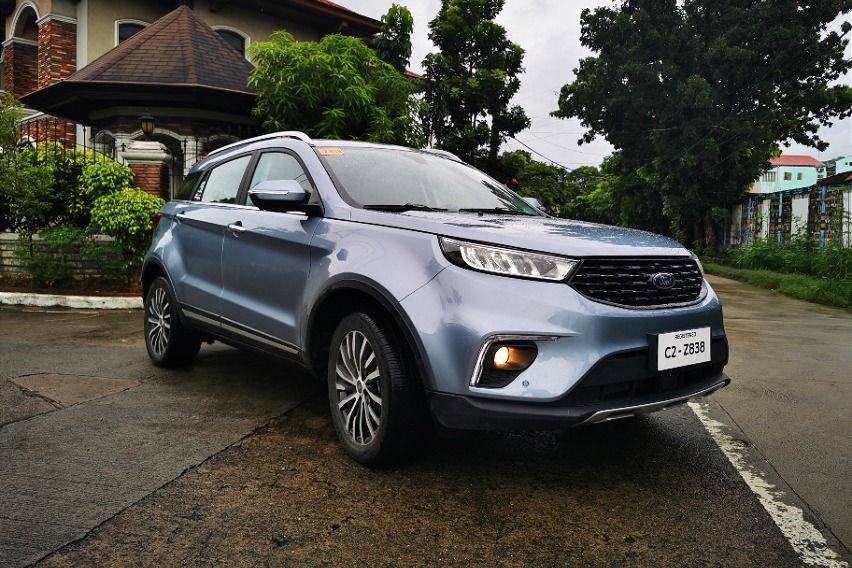 For aesthetics alone, you are getting a very American-looking SUV. The overall dimensions are big and bulky, the lines in the front and sides exudes its American roots—look at it a little longer and it will remind you of its bigger sibling, Ford Explorer. 

However, when you get to the back, that is where the transformation starts. This product of Ford-Jiangling Motors Corporation joint venture shows that the fusion of East meets West does not produce crappy outcome.

For the Titanium+ variant, it sports enough bling to call attention while on the road: 18-inch alloy wheels, gloss black with chrome inserts on the front grille and chrome exterior door handles. Although the looks are very remarkable, the Ford Territory could be a wee bit better if not for the faux exhaust pipe.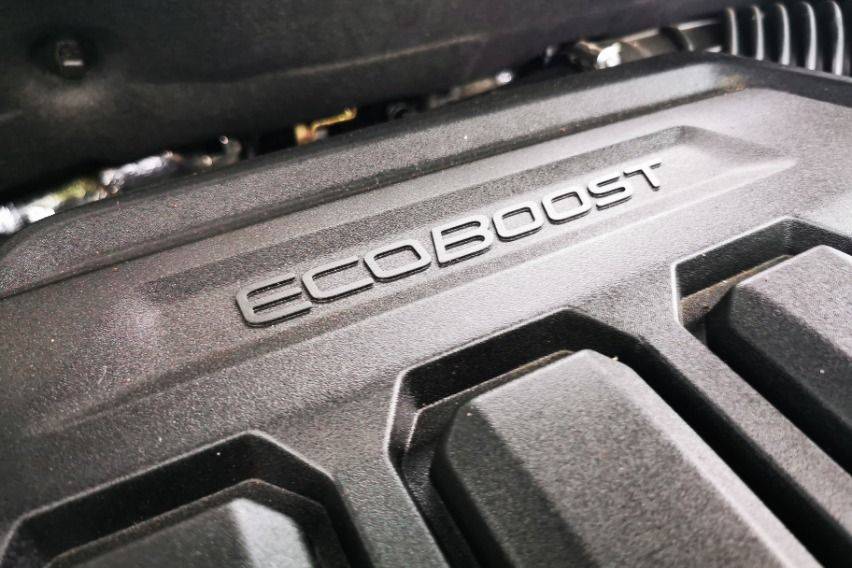 The Ford Territory is powered by a 1.5L EcoBoost engine mated to a CVT transmission with Sport mode that delivers more than 140 horsepower and 225NM of torque. Upon using it on empty roads on a rainy weekday evening, it provided sufficient power for the long run, but has little (yet forgivable) lag during bumper-to-bumper traffic.

What surprised me more is that fuel consumption is not that huge. Upon using it to watch a drive-in movie, what is noticeable is that it only consumed less than a quarter of fuel while the vehicle is running for one and half hour being parked. On normal city driving, it easily reached 9-10 kilometers per liter mileage.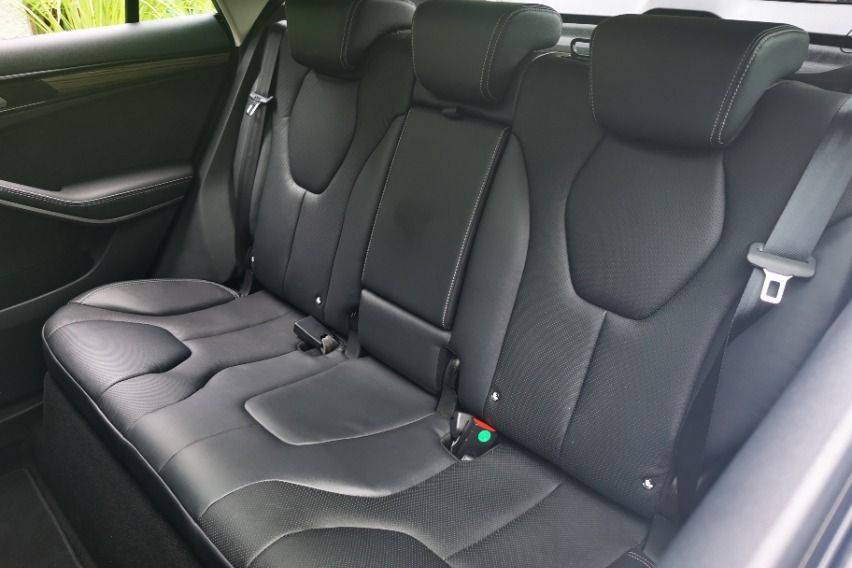 On the inside, the Ford Territory shows a no-nonsense interior design. You have all the buttons you need right within driver's reach. The infotainment displays characters of the right size (though we will get to it later on) and to further help you navigating sounds and all, the buttons and that big shiny knob on the middle console would further help you with what you want to adjust.

Although the overall engineering is clean, the Ford Territory has a very busy steering wheel, which could mean that driver may need more time looking at it to navigate through the vehicle console.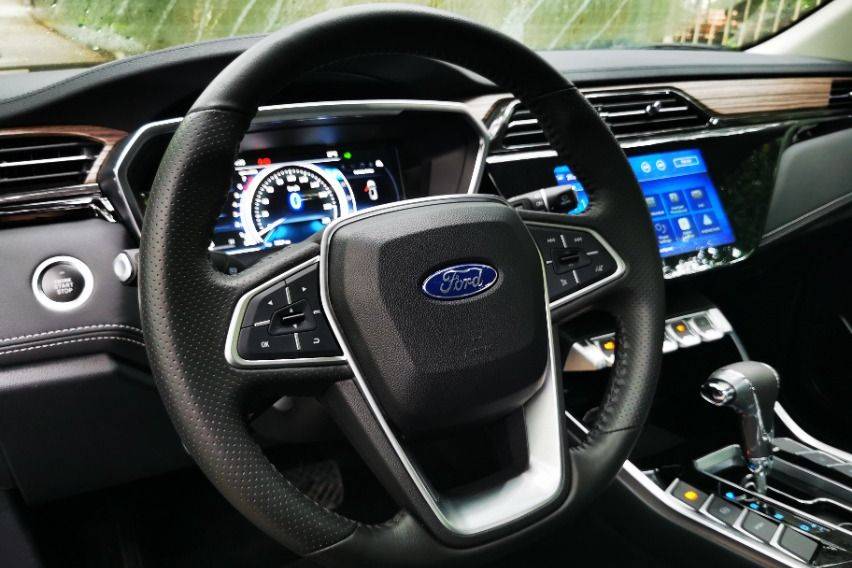 The simulated wood look on the dashboard and door panels provide that touch of elegance on the Titanium+ grade, complementing the black synthetic leather and piano-key gloss on the center console.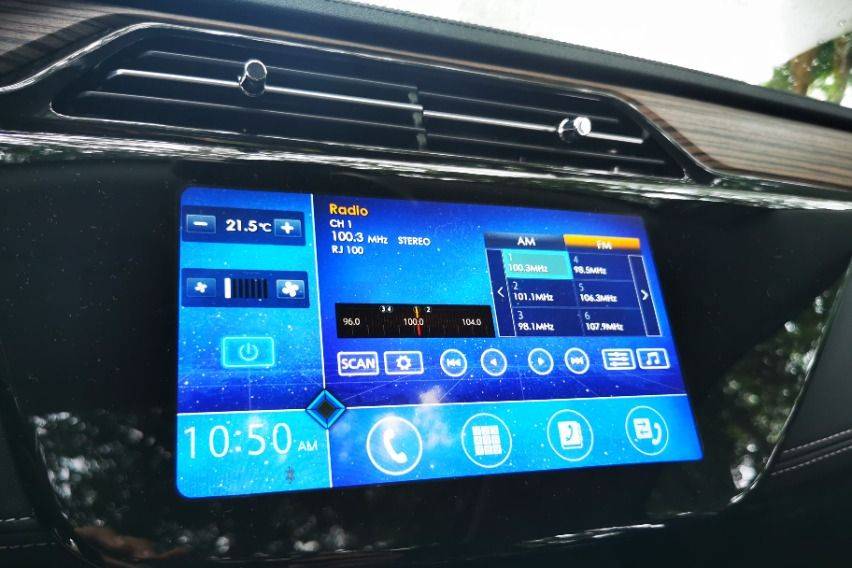 Ford could have mitigated costing in the Ford Territory by trimming the tech package, but they made sure to sprinkle it with a lot of goodies.

The 10-inch Android Auto and Apple Carplay-ready infotainment system can adjust the air-conditioning, access the 360-degree camera view (which, by the way dishes clear visuals and correct angles for the supposed blind spots) and provide access to one's mobile phone device).

However, the display of the infotainment slightly veered towards its Asian origins rather than the usual Ford infotainment system. Still good—just not what is usually expected from a Blue Oval vehicle offering.

Maybe I was expecting too much for a Ford, but aside from that infotainment display, it also quite noticeable that the speakers are not that meant for the loud bangs and clangs. Testing it on the drive-in movie house, I was wishing it could have additional tweeters or speakers at the rear for that more surround-sound enjoyment.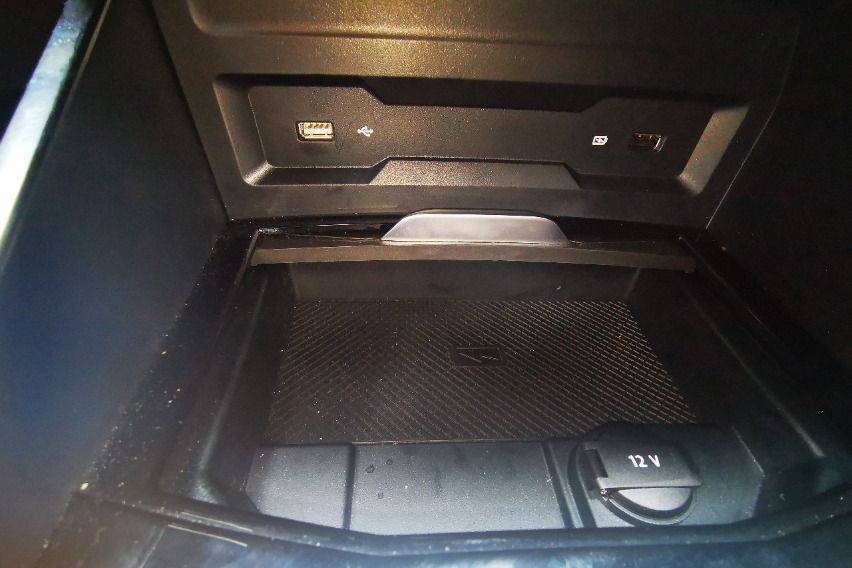 One of the dealmaker features is that the Ford Territory has a wireless charging dock in it—similar to what the biggest-among-them-all Ford Expedition offers. Placed near it is a 12v socket, so even if your mobile phone does not support wireless charging, you can still use the space to juice up your devices.  

Aside from technology, the Ford Territory Titanium+ has a lot to offer for its occupants. Driven on rumble strips, small puddles and potholes, the vehicle had a tolerable NVH output, which brings its American marque potency.

Aside from that, this subcompact SUV can easily hold five drinks—and an additional two more if the rear seat turns it middle portion into an armrest/cupholders. This means occupants could expect a few trips to comfort rooms to answer call of nature—especially if they sip more than the Ford Territory can. 

Front passengers enjoy seat coolers/heaters to make every trip more enjoyable.

Further, it has a several features that are not available against some of its competitors such as the active park assist and adaptive cruise control (which we were surprise to see as a lever more than button in the steering wheel).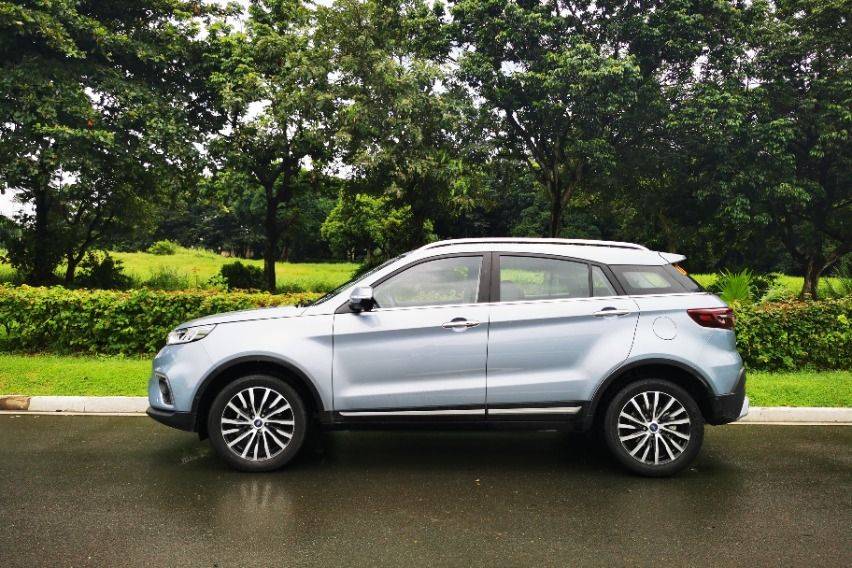 The Ford Territory—specially its Titanium+ grade—has six airbags around the vehicle cabin, the usual ABS-EBD hill climb assist and traction control. This vehicle is also perfect for young families who have kids riding booster seats, as it has ISOFIX tether.

To ensure dings, scratches and possible accidents are kept at bay—making sure that every peso that you will shell out to buy this would go a long way, Ford has installed Blind Spot Monitoring, Lane Departure Warning, Adaptive Cruise control with forwarding collision warning and autonomous emergency braking.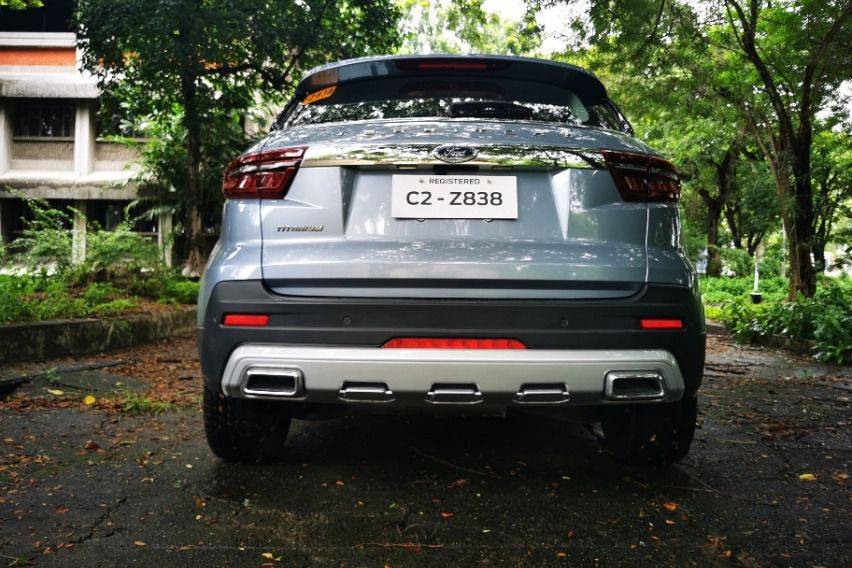 While it somehow steered away from the usual Ford vehicles that we are accustomed to, getting one is still a good option compared to many vehicles in its category. Price-point wise, the P1.299 million-peg for the Titanium+ variant (or the Trend variety retailed at P1.179 million) is a very good proposition as it has a lot to offer to compared to those in the same category.

Photo/s from Ruben D. Manahan IV