Checking out the 9 variants of the 2021 Isuzu D-Max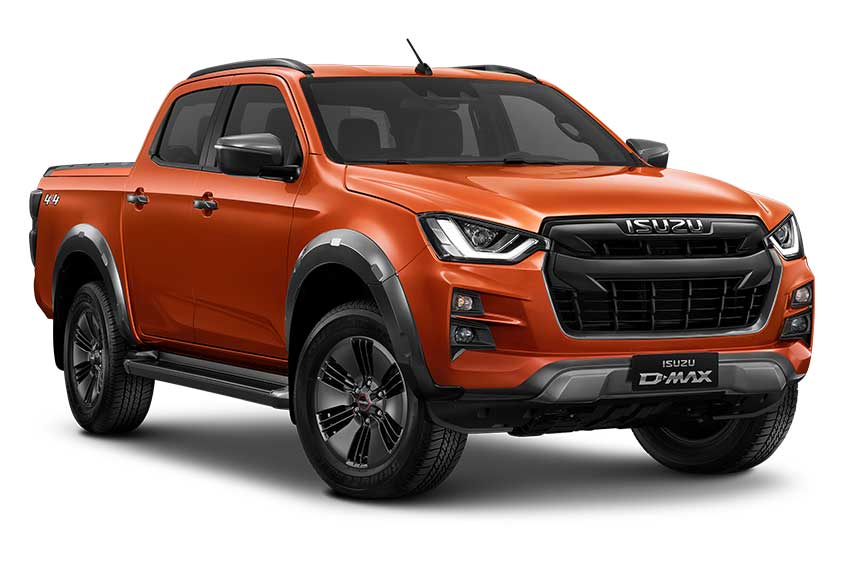 From a bare-bones workhorse to a feature-packed pickup truck, the Isuzu D-Max has always been known to cover all bases.

Now, the third generation of the pickup model is poised to follow that successful formula. Prices start at P857,000 for the RZ4E 4x2 Single Cab MT variant, while ends at P1,825,000 for the top-dog 3.0 4x4 LS-E AT. 

The LS-E variant will have the headline gadget of the D-Max: A suite of safety features called the Advanced Driver Assist System (ADAS).

Included in the ADAS is the Adaptive Cruise Control, Autonomous Emergency Braking, Lane Departure Warning, Turn Assist, Automatic High Beam, Parking Aid, and Blind Spot Monitoring

Under the hood of the nine D-Max variants are a choice of two engines: A 1.9-liter RZ4E engine (150ps, 350Nm,), and a 3.0-liter 4JJ3-TCX mill (190ps, 450Nm). These engines can be mated to a 4x2 or 4x4 system, and to an automatic or manual transmission--now both packing six gears.

Listed below are all you need to know about each D-Max variant.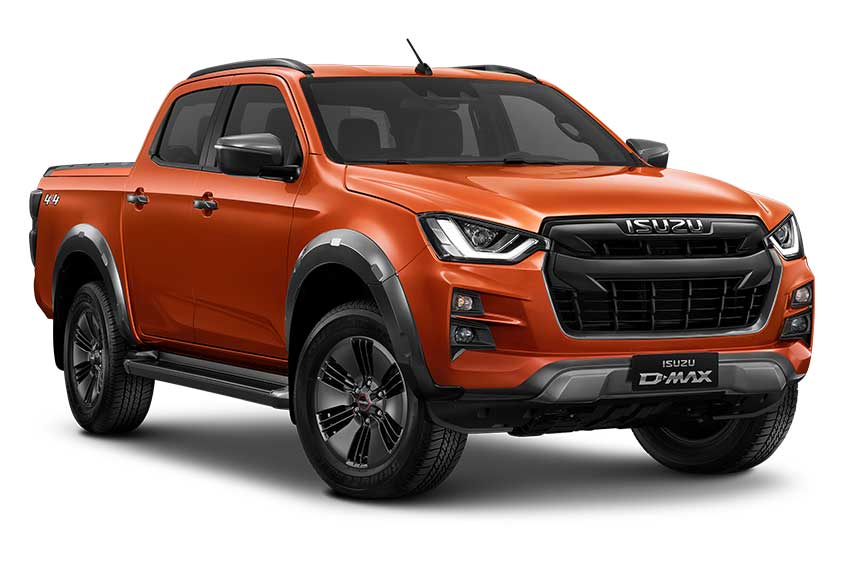 1. 3.0 4x4 LS-E AT (P1,825,000)

Overall dimensions (L x W x H/mm): 5277 x 1880 x 1810

Engine: 4JJ3-TCX 4-cylinder In-line Blue Power Diesel Engine with Turbo Intercooler

Maximum Output (ps/rpm): 190 / 3,600

Maximum Torque (Nm/rpm): 450 / 1,800-2,600

Automatic climate control

10.1-inch Full Touchscreen Display with Apple CarPlay and Android Auto, Bluetooth Connectivity, Aux-in, and USB with 8 speakers

Front Brake/ Rear Brake: Ventilated Discs / Auto-adjust Drum

Wheels (size): 18-inch Matte Dark Gray alloys

Color Choices: Valencia Orange, Onyx Black, Mercury Silver, and Splash White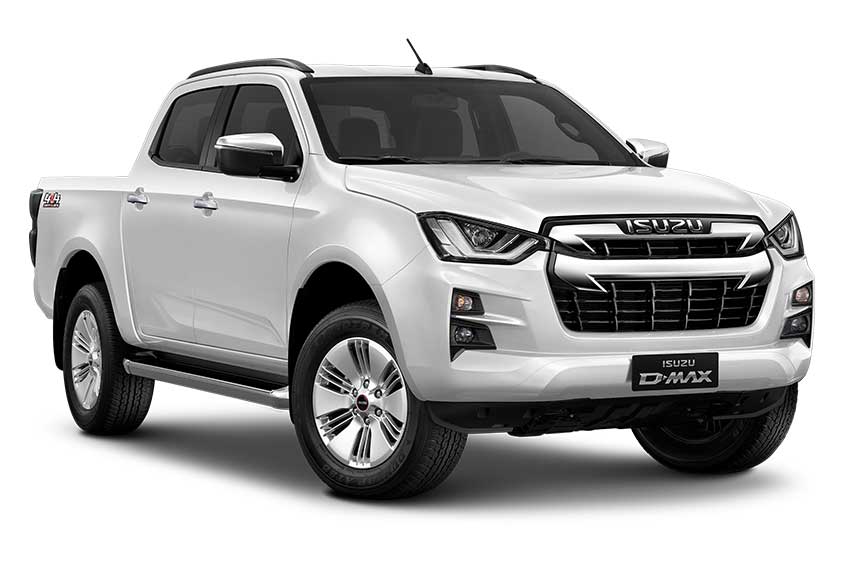 2. 3.0 4x4 LS MT (P1,630,000)

Overall dimensions (L x W x H/mm): 5265 x 1870 x 1810

Engine: 4JJ3-TCX 4-cylinder In-line Blue Power Diesel Engine with Turbo Intercooler

Maximum Output (ps/rpm): 190 / 3,600

Maximum Torque (Nm/rpm): 450 / 1,800-2,600

Three-dial switch climate control

10.1-inch Full Touchscreen Display with Apple CarPlay and Android Auto, Bluetooth Connectivity, Aux-in, and USB with 6 speakers

Front Brake/ Rear Brake: Ventilated Discs / Auto-adjust Drum

Wheels (size): 18-inch Sliver alloys

Color Choices: Mercury Silver, Red Spinel, Sapphire Blue, Galena Gray, and Splash White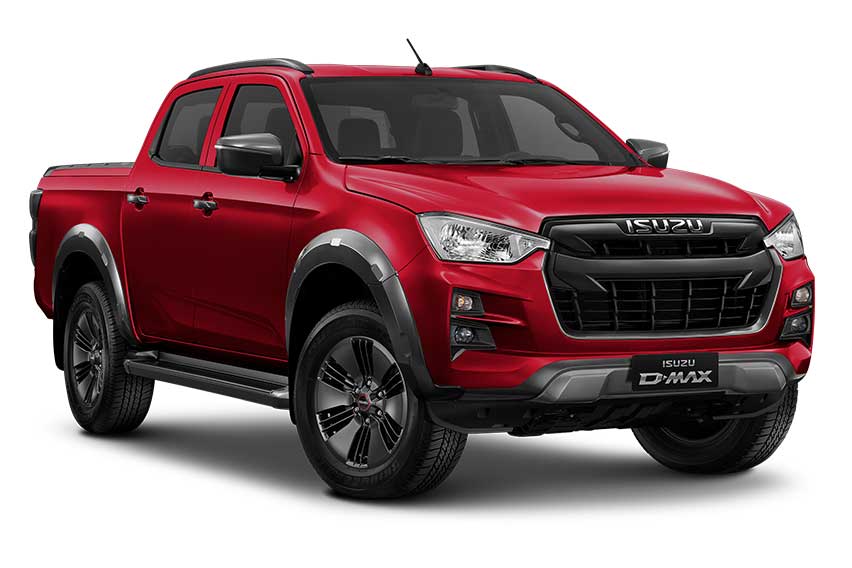 3. 3.0 4x2 LS-A AT (P1,390,000)

Overall dimensions (L x W x H/mm): 5265 x 1880 x 1810

Engine: 4JJ3-TCX 4-cylinder In-line Blue Power Diesel Engine with Turbo Intercooler

Maximum Output (ps/rpm): 190 / 3,600

Maximum Torque (Nm/rpm): 450 / 1,800-2,600

Three-dial switch climate control

10.1-inch Full Touchscreen Display with Apple CarPlay and Android Auto, Bluetooth Connectivity, Aux-in, and USB with 6 speakers

Front Brake/ Rear Brake: Ventilated Discs / Auto-adjust Drum

Wheels (size): 18-inch Matte Dark Gray Alloys

Color Choices: Mercury Silver, Red Spinel, Sapphire Blue, Galena Gray, and Splash White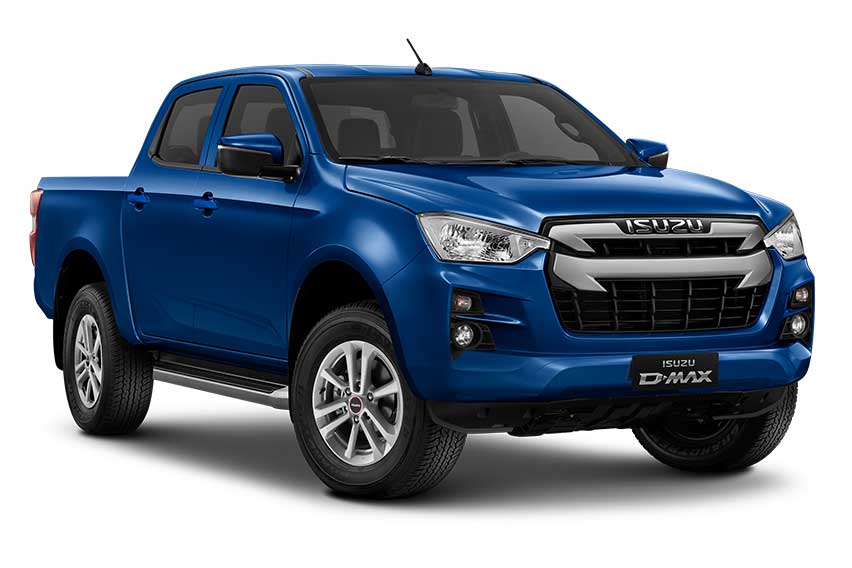 4. 3.0 4x2 LS MT (P1,320,000)

Overall dimensions (L x W x H/mm): 5265 x 1870 x 1785

Engine: 4JJ3-TCX 4-cylinder In-line Blue Power Diesel Engine with Turbo Intercooler

Maximum Output (ps/rpm): 190 / 3,600

Maximum Torque (Nm/rpm): 450 / 1,800-2,600

Three-dial switch climate control

10.1-inch Full Touchscreen Display with Apple CarPlay and Android Auto, Bluetooth Connectivity, Aux-in, and USB with 6 speakers

Front Brake/ Rear Brake: Ventilated Discs / Auto-adjust Drum

Wheels (size): 17-inch Sliver alloys

Color Choices: Mercury Silver, Red Spinel, Sapphire Blue, Galena Gray, and Splash White



5. RZ4E 4x2 LS AT (P1,309,000)

Overall dimensions (L x W x H/mm): 5265 x 1870 x 1785

Engine: RZ4E-TC 4-cylinder In-line Blue Power Diesel Engine with Turbo Intercooler

Maximum Output (ps/rpm): 150 / 3,600

Maximum Torque (Nm/rpm): 350 / 1,800-2,600

Three-dial switch climate control

10.1-inch Full Touchscreen Display with Apple CarPlay and Android Auto, Bluetooth Connectivity, Aux-in, and USB with 6 speakers

Front Brake/ Rear Brake: Ventilated Discs / Auto-adjust Drum

Wheels (size): 17-inch Sliver alloys

Color Choices: Onyx Black, Mercury Silver, Sapphire Blue, and Splash White



6. RZ4E 4x2 LS MT (P1,219,000)

Overall dimensions (L x W x H/mm): 5265 x 1870 x 1785

Engine: RZ4E-TC 4-cylinder In-line Blue Power Diesel Engine with Turbo Intercooler

Maximum Output (ps/rpm): 150 / 3,600

Maximum Torque (Nm/rpm): 350 / 1,800-2,600

Three-dial switch climate control

10.1-inch Full Touchscreen Display with Apple CarPlay and Android Auto, Bluetooth Connectivity, Aux-in, and USB with 6 speakers

Front Brake/ Rear Brake: Ventilated Discs / Auto-adjust Drum

Wheels (size): 17-inch Sliver alloys

Color Choices: Onyx Black, Mercury Silver, Sapphire Blue, and Splash White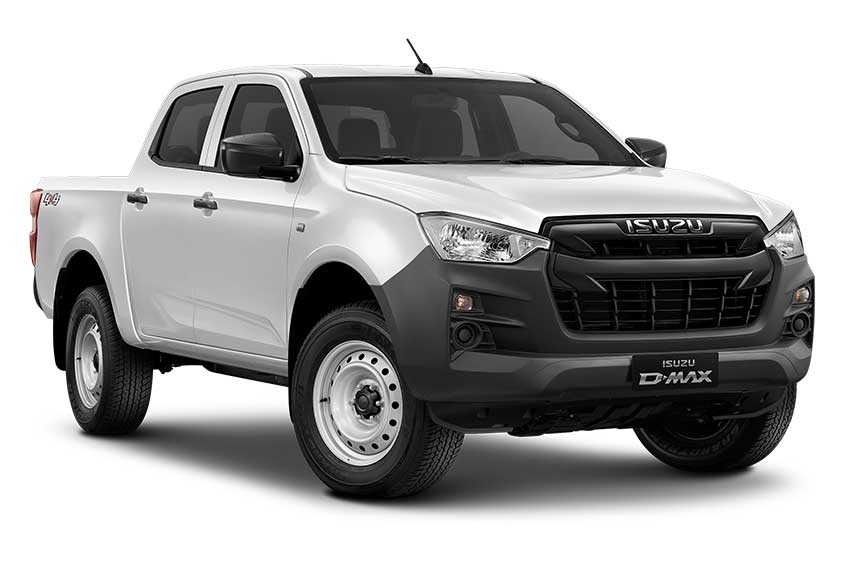 7. 3.0 LT 4x4 MT (1,288,000)

Overall dimensions (L x W x H/mm): 5277 x 1870 x 1785

Engine: 4JJ3-TCX 4-cylinder In-line Blue Power Diesel Engine with Turbo Intercooler

Maximum Output (ps/rpm): 190 / 3,600

Maximum Torque (Nm/rpm): 450 / 1,800-2,600

Single-DIN, Bluetooth, Aux-in, and USB with 2 speakers

Front Brake/ Rear Brake: Ventilated Discs / Auto-adjust Drum

Wheels (size): 17-inch Steel

Color Choices: Splash White

8. RZ4E LT 4x2 MT (P987,000)

Overall dimensions (L x W x H/mm): 5277 x 1810 x 1785

Engine: RZ4E-TC 4-cylinder In-line Blue Power Diesel Engine with Turbo Intercooler

Maximum Output (ps/rpm): 150 / 3,600

Maximum Torque (Nm/rpm): 350 / 1,800-2,600

Single-DIN, Bluetooth, Aux-in, and USB with 2 speakers

Front Brake/ Rear Brake: Ventilated Discs / Auto-adjust Drum

Wheels (size): 15-inch Steel

Color Choices: Splash White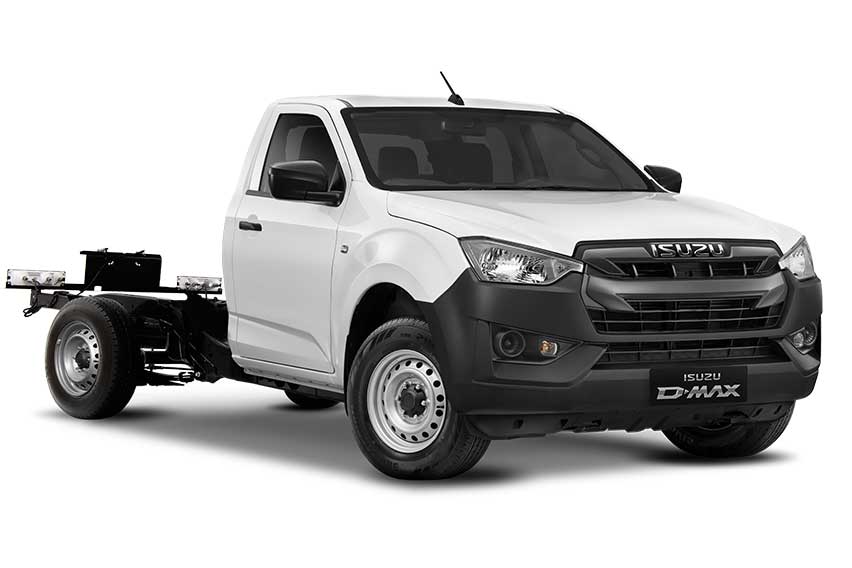 9. RZ4E 4x2 Single Cab MT (P857,000)

Overall dimensions (mm): 5020 x 1810 x 1700

Engine: RZ4E-TC 4-cylinder In-line Blue Power Diesel Engine with Turbo Intercooler

Maximum Output (ps/rpm): 150 / 3,600

Maximum Torque (Nm/rpm): 350 / 1,800-2,600

Single-DIN, Bluetooth, Aux-in, and USB with 2 speakers

Driver and Passenger Airbags

Front Brake/ Rear Brake: Ventilated Discs / Auto-adjust Drum

Wheels (size): 15-inch steel

Color Choices: Splash White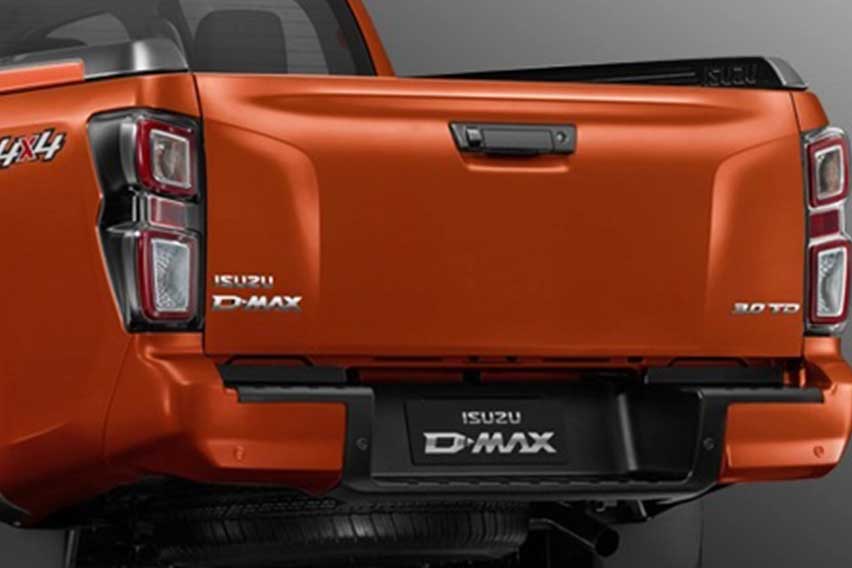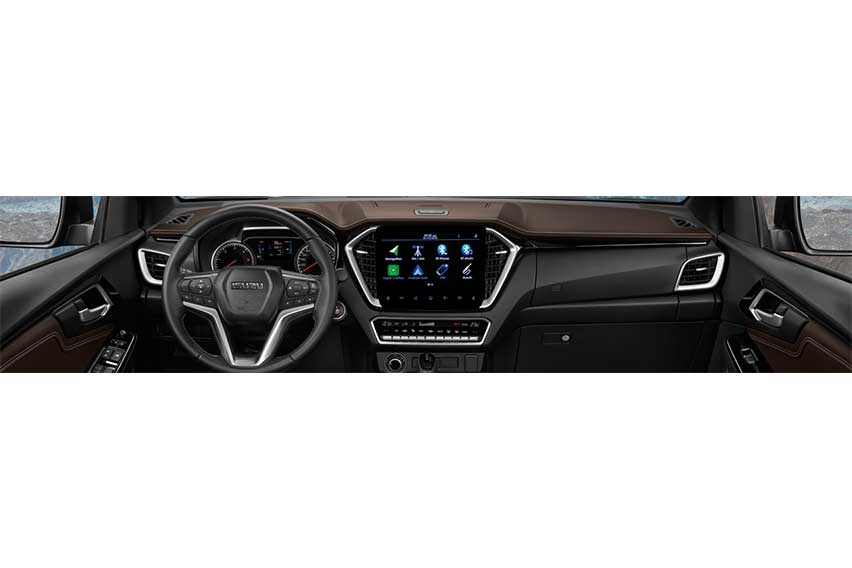 Photos from Isuzu Philippines Corporation (IPC) Isuzu Philippines Corporation (IPC)