Christmas Wishlist: What Cars Would Santa Choose to Drive?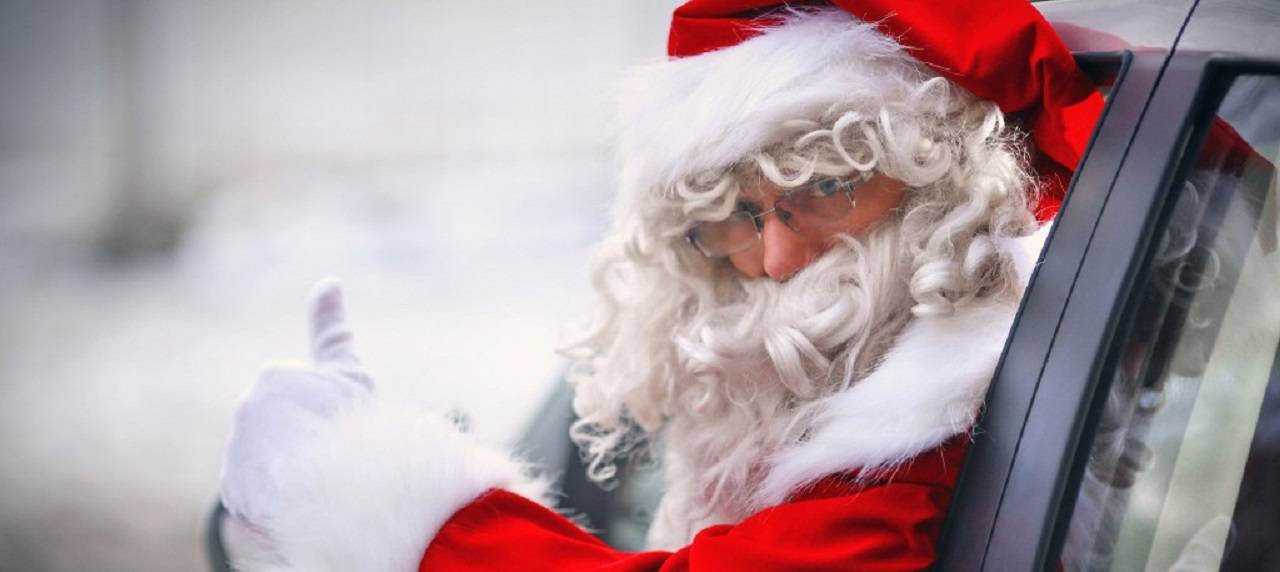 Imagine if Santa Claus were to drop by your neighborhood this Christmas eve, except when he arrives at your doorstep, you discover that he has decided to keep up with the times, trading the old reindeers for a more contemporary ride.
Can you picture what type of car would he be driving? Of course, he's going to need a vehicle that meets the grueling demands of his worldwide gift-giving spree. So if jolly old St. Nick were to make his deliveries in a four-wheeler, what would he choose, and why? With scientific precision and childish glee, Carmudi comes up with five cars that could possibly send Rudolph and the gang out to pasture.
MINI Cooper S
With all the gifts that the fat man in red needs to bring along, he needs a car that can pull its weight—and much, much more. For that, he can certainly use a ride like the all-electric MINI Cooper S, which packs so much torque it managed to pull a 150-ton Boeing 777 on the tarmac, so pulling his trusty sleigh won't be a problem. The electric motor is rated at 181 hp and 270 Nm, and good for a 0 to 100 kph acceleraton of 7.3 secs. Despite the diminutive size, the MINI cabin is deceptively spacious, so Santa won't have problems entering and exciting the car.
Ssangyong Musso
In case Santa chooses to ditch the sleigh along with his reindeers, there's the Ssangyong Musso to take care of the load. As an unmatched cargo carrier, Ssangyong's pickup can tow a 3,500-kg trailer AND carry a 1,085 kgs worth of goods in its truck bed. This amounts to a total of 6,750 kg gross train weight—the best in its class. The 2019 Musso is powered by a 2.2-liter e-XDi 220 inline-4 turbodiesel that provides 179 hp and 420 Nm of torque and is mated to a 6-speed automatic transmission. Meanwhile, a five-link suspension configuration provides stable support for the rear cargo area. Inside, the Musso gets a two-tone interior theme that features a Brown Nappa leather seats as well as a leather steering wheel, and an 8-inch infotainment system with Apple Carplay and Android Auto for those times when Santa needs to get his groove on with some Yuletide tunes.
Land Rover Defender
Santa will have to cross both land and water to complete his job, and for that, he may opt for the Land Rover Defender's unparalleled 4x4 capabilities. The Defender has an all-wheel drive configuration that works simultaneously with Electronic Traction Control (ETC), so it can handle the most rugged and challenging road conditions with ease. Plus, it has a Twin-Speed Transfer Box that acts like additional set of lower gears to support the car's weight during steep inclines or declines, off-road driving, or even towing. As for storage space, the Defender is available in a five-seater configuration with up to 1,075 liters of loadspace behind the second-row seats, going up to 2,380 liters with the second row folded. Doesn't sound like he'll have trouble fitting his magical bag of gifts in there.
Aston Martin Zagato Shooting Brake
The two-seater Aston Martin Zagato Shooting Brake comes in deep red to match Santa's classic outfit. It also comes with a powered luggage compartment, so the old man can simply press a button to get to his loot. It even has a custom luggage set that matches the interior, for those times of emergency when he needs a new set of garb during his trip, because them chimneys can certainly take their toll on the ol' red and white. Under the hood of the Aston Martin Shooting Brake is a naturally aspirated V12 engine and a smooth shifting Touchtronic III transmission. Coupled with adaptive damping, the car can supply Santa with 592 hp worth of pure on-road goodness.
Tesla Cybertruck
This one is not available yet, but we bet Santa is one of the 200,000 people who reportedly sent out their reservations for the Tesla Cybertruck. Despite the cyberpunk look, this pickup—with its truck bed cleverly concealed by a stylish 80s style tonneau cover—has everything it takes to help Santa zip around the globe overnight—the top-ranging model possesses a tri-motor that can do 0-100 kph in 3 secs, and run for 800 kms on a single charge. The towing capacity of this truck is equally impressive, pulling a whopping 6,350 kgs. It's also got bulletproof glass and stainless sheetmetal, perfect for those times when Santa needs to reward a good soul in slummy, ghetto-y neighborhoods.
Though all of these vehicles would be great choices for our traditional gift-giver for the modern times, and what a great surprise it would be to run into Mr. Christmas himself in one of them, call us old-fashioned, but we still much prefer that Santa Claus stick with the reindeers and sleigh. Merry Christmas y'all from Carmudi Philippines!