Class 2 vehicles can use elevated Skyway starting Apr.
Skyway Operation and Maintenance Corporation (SOMCO) announced that starting next month, it will again allow public utility buses and closed van delivery trucks to use the elevated Skyway system.
KEY TAKEAWAYS
When can Class 2 vehicles use the Skyway system again?
Public utility buses and closed-van trucks will be allowed to use the Skyway system beginning April 1.
Why are they allowed again to use the Skyway System?
Skyway Operation and Maintenance Corporation (SOMCO) said that "major construction works" within the thoroughfare have been completed.
The subsidiary of San Miguel Corporation (SMC) made the announcement, saying that all Class 2 vehicles with valid Autosweep RFID stickers will be permitted to use the entire elevated Skyway system "after major construction works were completed."
Beforehand, the company restricted vehicles under the aforementioned category as construction of the South Luzon Expressway (SLEX) elevated extension in Muntinlupa necessitated the use of a temporary steel access ramp at the Alabang viaduct that can only be used by Class 1 vehicles.
With the lifting of the limitation, buses can now use the Skyway elevated sections spanning Alabang to Bicutan (Stage 2), Bicutan to Buendia (Stage 1), and Buendia to Balintawak (Stage 3) as well as the new SLEX elevated extension, and the Ninoy Aquino International Airport Expressway (NAIAX).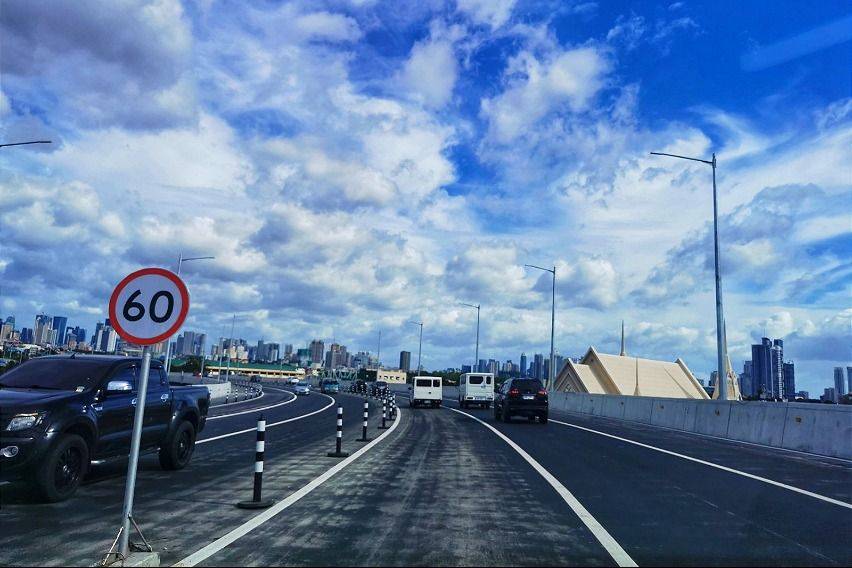 "With the re-opening of the Skyway to public buses and select transport trucks, we're hopeful that many of our countrymen from both north and south can benefit from the convenience provided by the entire Skyway system. This is an option for commuters as well as public transport services, who would like to have a faster, more direct, or even point-to-point access to their destinations. This will also help to further decongest our public roads, given that we are now back to pre-pandemic levels of traffic," SMC president Ramon Ang was quoted as saying.
In anticipation of the reopening of Skyway to Class 2 vehicles, Ang assured that the "careful and extensive planning is being done to ensure the preparedness of Skyway plazas, toll booths, patrols, and SOMCO staff prior to its implementation."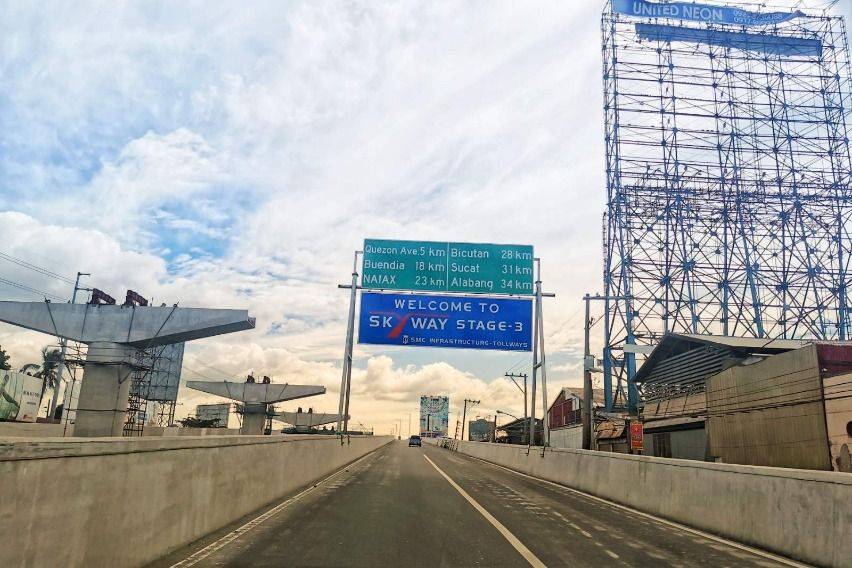 Below are the rules that to be imposed to ensure the smooth traffic flow and safety of all motorists using the Skyway:
To avoid long queues on toll plazas, the tollway company dedicated lanes for Class-2 vehicles in the following locations:

Quezon Avenue (Northbound/Southbound)
Main plaza Sucat Area
Quirino (Northbound/Southbound exit)
Dr. A. Santos
Dona Soledad
Buendia (Northbound/Southbound)
Del Monte (Northbound/Southbound)
G. Araneta (Northbound entry)
Nagtahan (Northbound/Southbound)
NAIAX
Modified four- or six-wheeled vehicles and closed delivery vans are not allowed on the elevated ramps. Further, the 60kph speed limit will be strictly enforced.
SOMCO said that buses and closed vans with sufficient Autosweep RFID balance will be accommodated at the elevated Skyway, and vehicles with insufficient load are asked to use the at-grade section.
Photos from San Miguel Corporation, Ruben D. Manahan IV
Also read:
LOOK: Here are the approved toll fees for Skyway Stage 3
Skyway Stage 3 now open, Duterte spearheads formal opening
SMC's free toll to medical frontliners reaches P156M, extends to Skyway Stage 3
Read All
Featured Articles