DOTr, SM break ground on EDSA Busway Concourse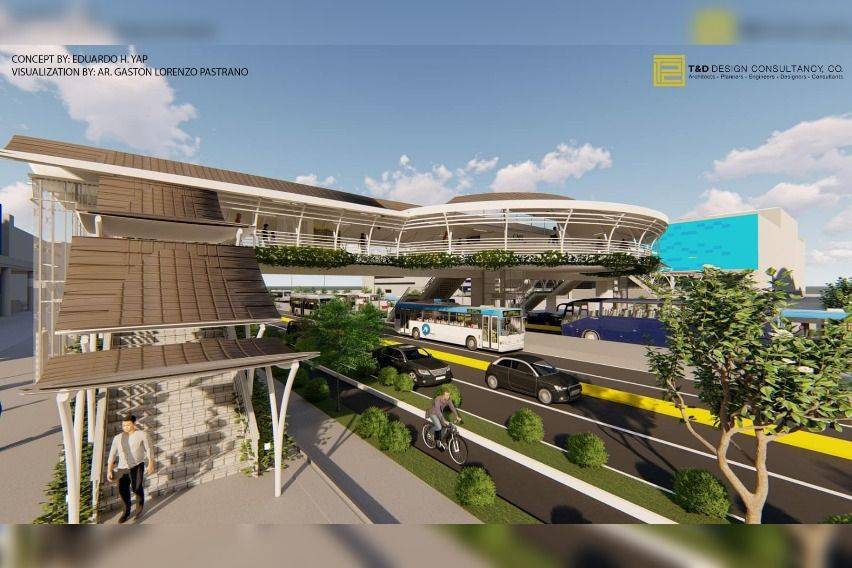 EDSA, considered Metro Manila's most important (and busiest) thoroughfare, will soon have the EDSA Busway Concourse. This was followed by ground breaking rites simultaneously held in three locations.
During the virtual groundbreaking ceremonies Transportation Secretary Arthur Tugade expressed gratitude to stakeholders and partners of the project—particularly the SM Group—for making the project a reality.
"Taus-puso ang aking pasasalamat dahil sa wakas, makakamit at matitikman na ng publiko ang tunay na pagbabago sa EDSA gamit ang EDSA Busway Concourse. Mas magiging ligtas na ang pag akyat-baba ng mga pasahero sa mga sakayan. Mas kombinyente na rin ang pagsakay dahil magkakaroon pa ng ticket booths, concierge at turnstiles para sa automatic fare collection system. Meron tayong sistema na friendly sa ating mga senior citizens at sa mga persons with challenges and disabilities (I want to express my heartfelt appreciation that, at last, the public will get to taste and enjoy the true change in EDSA with the EDSA Busway Concourse. This will ensure the passengers' safety in getting to bus terminals. It would also be more convenient to commute since there would be ticket booths, concierge and turnstiles for the automatic fare collection. We also have a system that would help cater to senior citizens and persons with disabilities)," Secretary Tugade said.
According to the Department of Transportation, the transactions at the EDSA Busway will take place at the concourses before the onboarding of passengers.
Back in November 2020, the Memorandum of Agreement (MOA) for the construction of the EDSA Busway concourse was signed. The SM Group will start the construction of three concourses to be built at SM Mall of Asia in Pasay City, SM Megamall in Mandaluyong City, and SM North EDSA in Quezon City.
Aside from the above-mentioned locations, EDSA Busway bridges with concourse will be placed at the following locations:
President D. Macapagal Boulevard in Aseana City, and
EDSA near the corner of President D. Macapagal Avenue.
For his part, SM Prime Holdings Inc. President Jeffrey Lim said, "Today's groundbreaking ceremony marks another milestone in the EDSA Busway project. And SM Prime is honored to be part of the government's effort in further improving the commuting experience of every Filipino."
SM Supermalls President Steven Tan shared that SM has invested over ₱120 million for the project aimed to mainly benefit commuters.
"We really aspire to provide a convenient, fast, and safe commuting experience for all Filipinos. The project is slated to start next month June 2021 and the target completion is within 10 months, so by the first quarter of 2022, we hope that everybody can already enjoy this convenient and pleasurable experience of commuting along EDSA Tan," Tan noted.
Further, Department of Public Works and Highways (DPWH) Secretary Mark Villar and Metropolitan Manila Development Authority (MMDA) Chairman Benhur Abalos lauded the DOTr project under Tugade.
"I thank and congratulate Secretary Art Tugade for such a monumental accomplishment. He has really changed the landscape of mass transit, especially in EDSA. It makes me very happy to know that together, we succeeded in converting what used to be a symbol of traffic into a symbol now of what the true leadership of President Duterte brings," Villar said.
"There's a 47.3 percent average decrease in travel among public utility buses traveling along EDSA from January 2020 to January of this year while there is 89.81 percent or 9.61 kilometers per hour average increase in travel speed of our PUBs for the similar period. All these figures are the sweet fruit of labor that we've long wanted our commuters and motorists alike to experience," Abalos explained.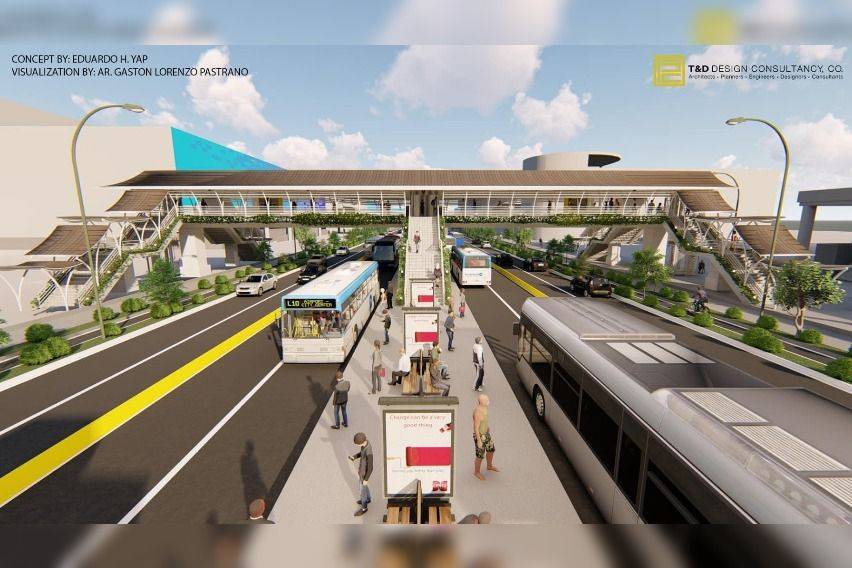 Moreover, Green EDSA Movement Chairman Eddie Yap said that the EDSA Busway Concourse is eyeing to increase the buses plying along the country's main thoroughfare to more than 500 from the current 200 bus units.
"These reforms provide for a framework for sustainable management of urban traffic congestion and people mobility," he claimed.
Relatedly, DOTr Assistant Secretary for Road Transport and Infrastructure Steven Pastor said that additional concourses will be constructed in other stations of the EDSA Busway.
"Through our private partners, the Double Dragon and Wenceslao Group, two additional concourses will rise on Roxas Boulevard and Macapagal Avenue. On top of that, there are four stations on Buendia, Taft, Roxas Boulevard at Tramo," Pastor said.
Photos from Department of Transportation Facebook page
Also read:
DOTr Asec defends EDSA Busway design
DOTr suspends mandatory use of Beep Cards on EDSA Busway
Gov't to install fresh batch of concrete barriers for EDSA Busway