DPWH Opens First Segment of CALAX in Time for 'Undas'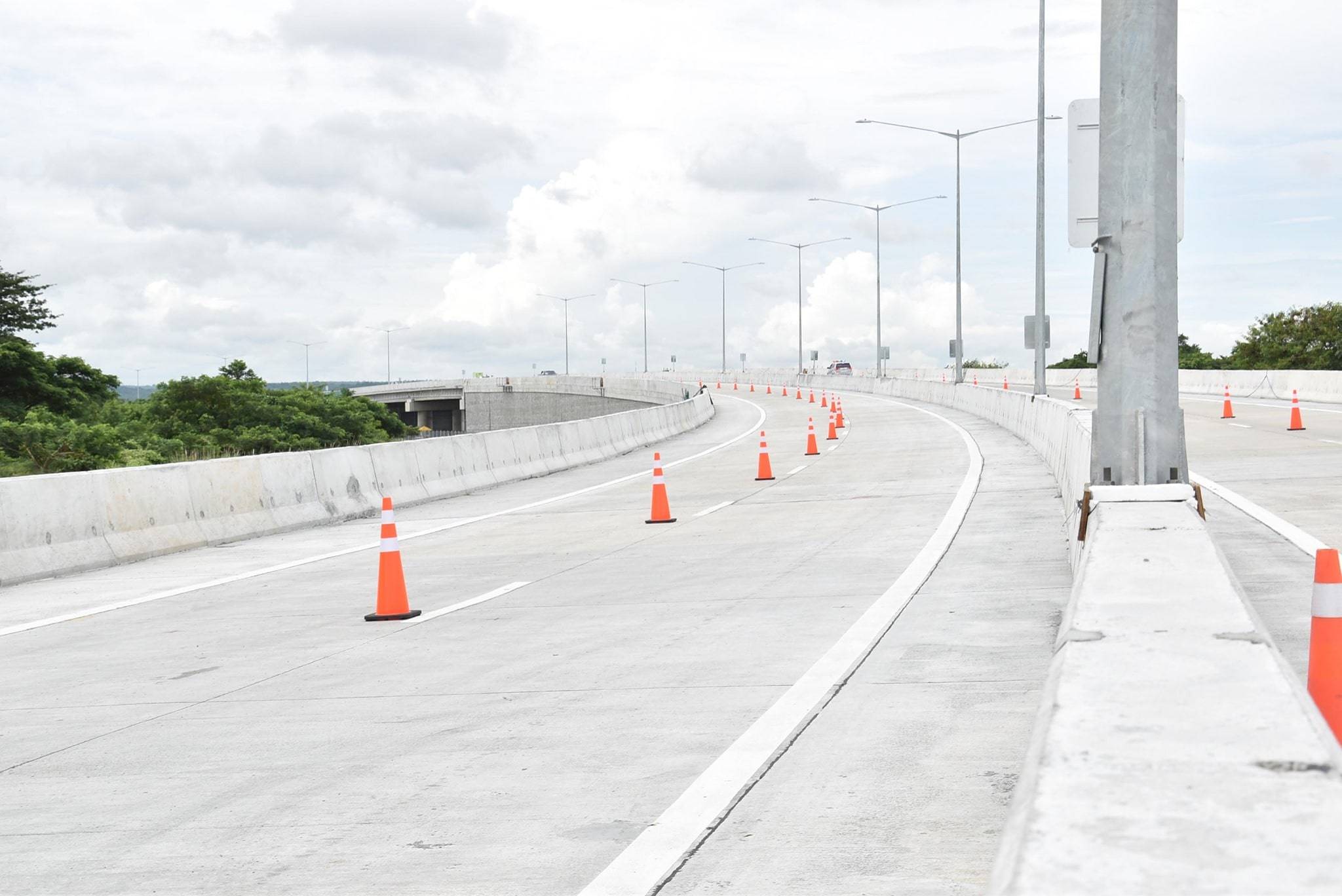 Just in time for the coming 'Undas' holiday break, the Department of Public Works and Highways (DPWH) has opened--temporarily, we'd like to note--the first segment of the Cavite-Laguna Expressway (CALAX) today, Wednesday, October 30.
The first 10-kilometer section to be opened, identified internally as Subsection 8, stretches from the Mamplasan Barrier in Biñan, Laguna to the Santa Rosa-Tagaytay Interchange. Once it's fully operational, the stretch is expected to decongest the Laguna Boulevard and Aguinaldo Highway.
"We all know that Undas is a time we all pay respects to family and friends who have passed on, and with November 1 falling on a Friday, I'm sure many of our kababayans will take advantage of the time to do some family bonding and go on a road trip," said DPWH Secretary Mark Villar who led the opening ceremony.
According to Villar, around 10,000 vehicles are expected to traverse the section, which cuts down the travel time to 10 minutes the usual 45-minute drive via the Mamplasan to Sta. Rosa-Tagaytay Road.
There is a catch, though: the segment is only open to the public from 6 AM to 6 PM from Sunday to Thursday and from 6 AM to 10 PM on Friday to Saturday.
"This will only be temporary, until the remaining work for this first segment is finished before December. By then full access of the other interchanges and 24-hour use shall be possible," said MP CALA Holdings, Inc. President and General Manager Bobby Bontia. MP CALA Holdings, a subsidiary of Metro Pacific Tollways Corporation, is the operator and concessionaire of CALAX.
From Facebook.com/DPWHPH