Finally! DILG lifts order on barriers for riders from same household
The Department of Interior and Local Government (DILG) finally put a stop to the nonsensical policy of requiring married or live-in couples to have a barrier between them while riding pillion on a motorcycle.
The DILG announced that in areas under the general community quarantine (GCQ), the National Task Force COVID-19 is now allowing riders living in the same house to not use a motorcycle barrier anymore, as long as the passenger is an authorized person outside of residence (APOR).
The driver however, does not have to be an APOR.
DILG Undersecretary and Spokesperson Jonathan Malaya said that those living under one roof should always carry proof of this, such as an ID showing that both driver and passenger have the same address. These IDs must be shown to police officers, traffic enforcers, and/or government personnel manning Quality Control Points that are spread all over the Metro.
"Valid ID showing that both riders live in the same residence will be accepted by the Philippine National Police and traffic enforcers," Malaya said.
DILG defines an APOR as an individual who is employed by an industry allowed to operate by the Inter-agency Task Force for the Management of Emerging Infectious Diseases (IATF-EID). These industries include manufacturing, food preparation, retail, media, gas stations, waste disposal, laundry shops, healthcare, medicine, and utilities, to name a few.
"The back rider must be an APOR while the driver may or may not be an APOR," he clarified.
A company ID or certificate of employment is enough proof that a worker is an APOR.
However, riders not living in the same house must use the Angkas-designed barriers or other similar devices approved by the National Task Force COVID-19.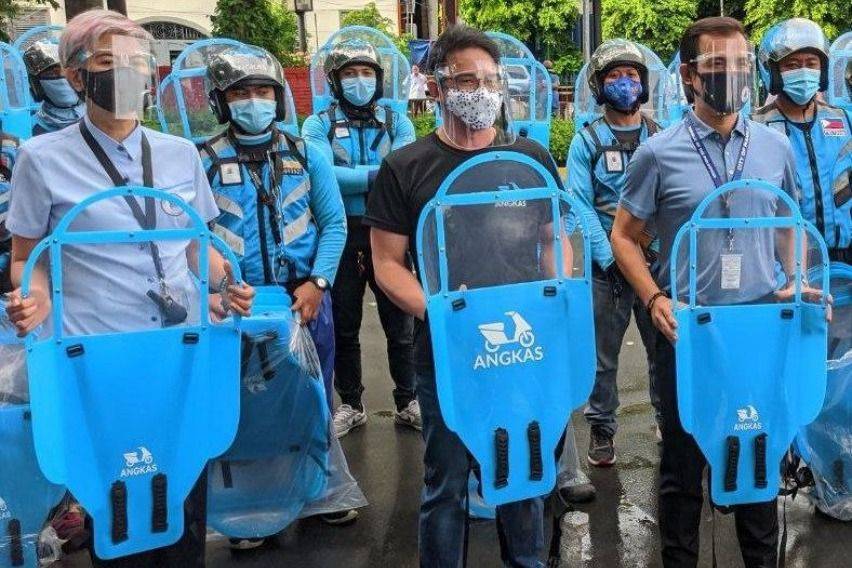 The motorcycle must also be privately owned and not for hire.
Further, both riders are required to wear face masks and full-face helmets at all times while traveling to ensure compliance with health and sanitation standards.
Metro Manila has been under GCQ since August 18, after reverting back to modified enhanced community quarantine last August 4.
Photo/s from Philippine News Agency, Angkas Pasay
Also read:
Pimentel Wants Angkas CEO Considered as Persona non Grata
Harley-Davidson Halts Production of LiveWire E-Bike Due to Charging Issue
Read All
Featured Articles