Foton, Shell PH forge alliance
The respective local arms for Chinese vehicle manufacturer Foton and oil giant Shell recently forged a partnership in their bid to ensure better quality products for motorists.
Recently, Foton Motor Philippines, Inc. (FMPI)—under United Asia Automotive Group, Inc. (UAAGI)—teamed up with Pilipinas Shell Petroleum Corporation to meet a common goal: maximize the utility of world-class commercial vehicles through the use of innovative and equally world-class petroleum products.
The official signing of contract was recently held at FMPI Assembly Plant in Clark, Pampanga, as the two targets offer their particular products to the growing number of customers.
Based on the partnership, Pilipinas Shell will provide the Chinese vehicle distributor a lineup of products including the most advanced engine oils and lubricants expected to bolster the capabilities of Foton's light commercial vehicles as well as its medium- and heavy-duty trucks in terms of efficiency and extended engine life and reliability, while ensuring a cleaner and safer environment.
In a statement, FMPI said that the partnership with Pilipinas Shell was made in aid to delivering innovative and enhanced level of services to Filipinos.
The six reasons for FMPI on choosing Shell are the following:
Quality: having the technology to keep units in best condition and tiptop performance.
Affordability: offering great value for investments from entrepreneurs to individual customers.
Network: having an easily accessible network of retail stations and service centers
Strong Commitment: unwavering determination and vision to provide after-sales support and first-rate products to customers.
Trusted Brand: with over a century of experience, Shell offers exceptional expertise and quality
Topnotch Support: furnishing strong commitment to more powerful and productive performance through cooperative services.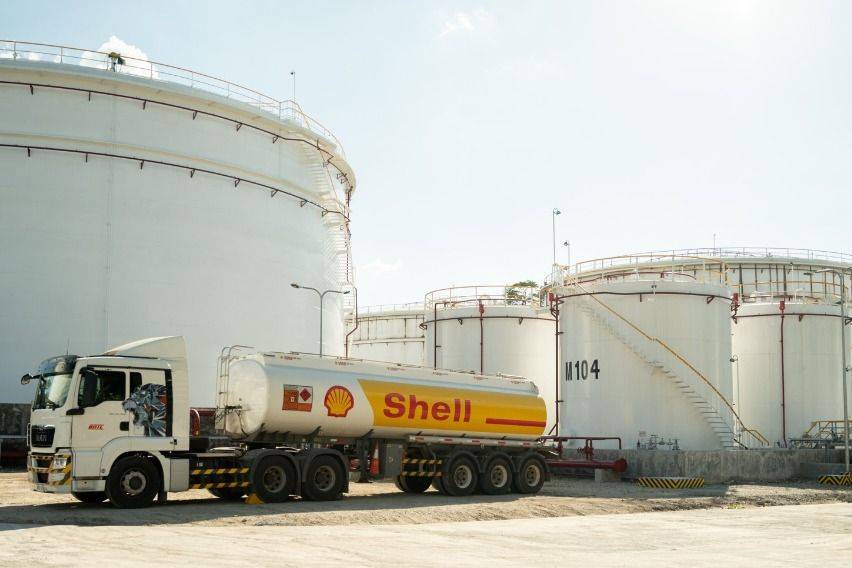 One of the top fuel companies locally, Pilipinas Shell is eyeing to continue providing quality products and trusted service to more Filipino motorists across the archipelago. The brand boasts more than a century of successful presence in the country, comprised of marketing and upstream operations, as well as the delivery of Shell business solutions to the world.
Further, Pilipinas Shell and Foton claimed they share the same principles in operating with high standards of performance that aims for the good of the greater public, sharing visions and goals that help define a successful and fruitful partnership.
Photos from Pilipinas Shell
Also read:
Shell opens new import facility in Subic
Pilipinas Shell puts up first retail station out of upcycled plastic waste in Bulacan
Truck Articles From Zigwheels