Guess the Most Powerful 2020 Toyota Model Today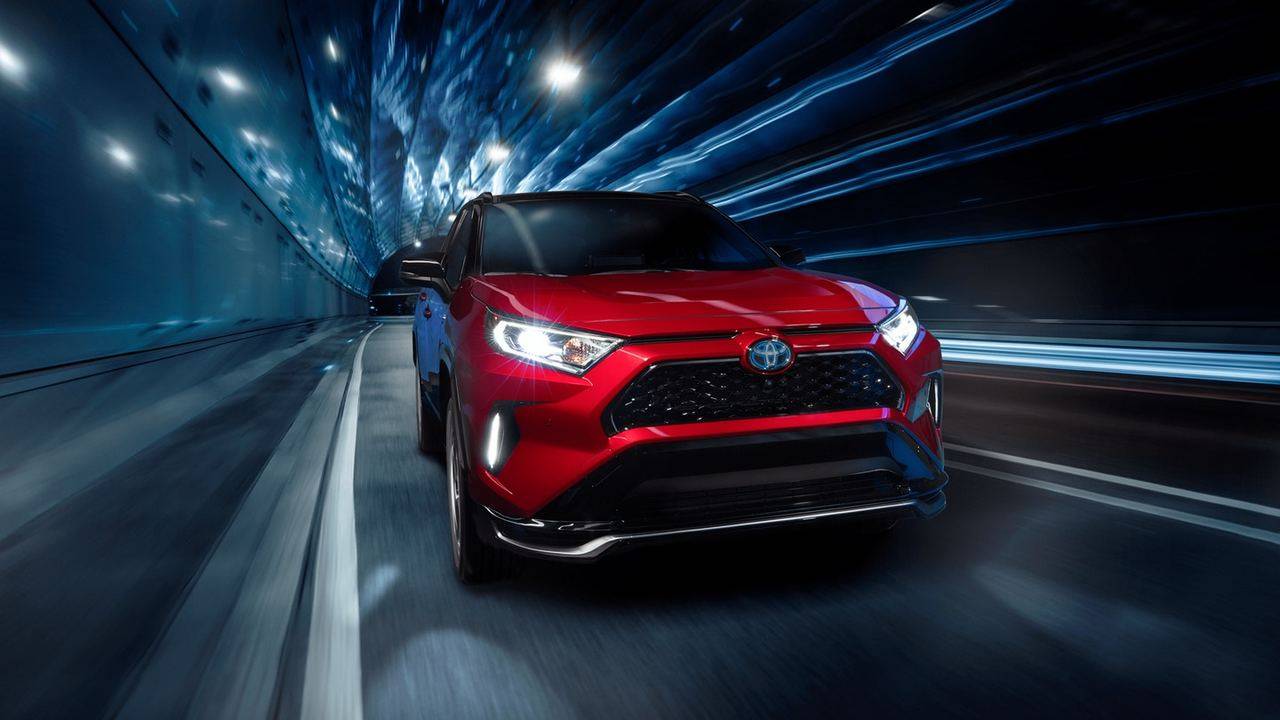 What is the most powerful Toyota RAV 4 To-Date? Surprisingly, the honor comes to one unlikely variant: its hybrid variant--specifically the 2021 RAV4 Prime, plug-in hybrid.
This powerful crossover made its debut at the 2019 Los Angeles Auto Show, and its list of features are impressive.
This variant is based on the Toyota RAV4 Hybrid, with one significant difference: it's a plug-in. This type of hybrid vehicle recharges its battery using an electric source, while the non plug-ins use fuel. There are two main advantages of using a plug-in: First, it offers low fuel emissions, which are far lower compared to electric hybrids. Second, it's exceptionally fuel efficient. Some would even reach (or even surpass) around 160 kilometers per gallon without any problems. In this case, the plug-in hybrid can do 38 kilometers per liter and travel up to 63 kilometers on electric power alone.
The RAV4 Hybrid and Hybrid Prime shares a similar engine: a 2.5-liter petrol, in-line four-cylinder Atkinson cycle engine paired with an electric motor assist system. The one difference with Prime is that it uses a new lithium-ion battery pack and boost converter, making its power significantly higher. Case in point: the hybrid version can churn out 219-hp; meanwhile, the Hybrid Prime can belt out a whopping 302 horsepower.
That power results to increase in speed. The RAV 4 Prime can accelerate from 0 to 97 km/h in just 5.8-seconds. Its fast enough to place second after Toyota's quickest model: the Toyota Supra. Moreover, it can outrace the 86 sports coupe without any problems.
This makes it the most powerful, fast, and fuel-efficient RAV 4 in the market today.
The RAV4 Prime also comes with an electronic on-demand all-wheel-drive system like the RAV 4 hybrid. This feature utilizes a separate rear-mounted electric motor that powers the rear wheels and lessens the under-steer when turning on corners. Another feature, the 'Trail' mode, is especially handy if you get stuck on a mud. The Trail mode brakes a spinning wheel and sends torque to the grounding wheel, allowing the tires to get the needed traction to get "unstuck".
Meanwhile, its paddle shifters can help drivers downshift "to increase the regenerative braking". The result is better control when driving uphill or steep inclines.
The RAV4 Prime available in the U.S. comes in two variants: The XSE and SE. Those who just want to buy it for practical reasons can choose the SE variant, since it looks similar to other RAV4 models. However, if you want to stand out a bit and look cooler, then you can opt for the XSE trim, which has dual-tone paint and vertical LED daytime running lights.
The RAV 4 Prime is set to go on sale on the first quarter of 2020.