Honda offers new color variant for the Click125i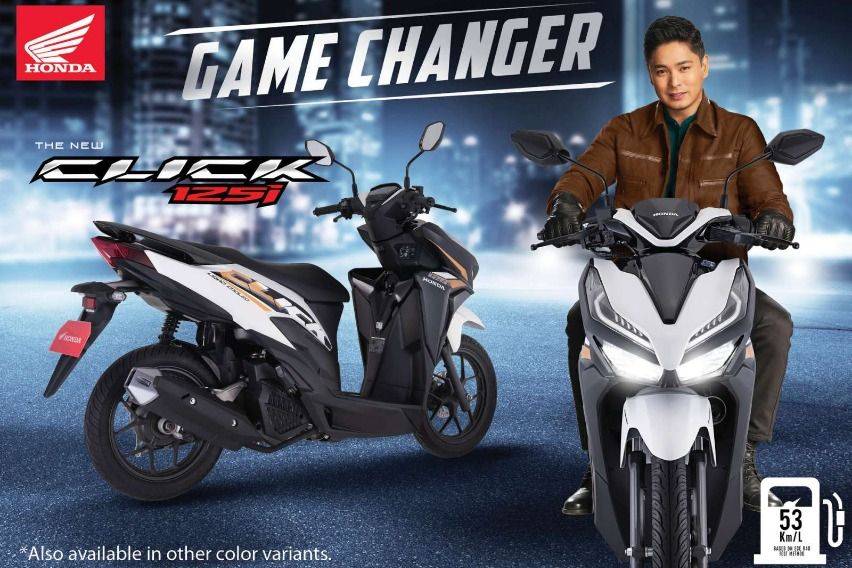 In its announcement, HPI said that the Click125i now has Matte Pearl Crater White with stripe patterns. The newest color palette will join the other youthful hues Matte Gunpowder Black Metallic, Vivid Blue Metallic, Nitric Orange, and Valiant Red.

While it has new colorway, the Honda Click125i still has the same features such as the all-LED headlights and taillights, digital meter panel and sporty muffler design with an aluminum end cap.

The Honda Click 125i still powered by the liquid-cooled, PGM-Fi 125cc engine that can cover 53 kilometers on a liter of gasoline.

 Aside from that, the Honda Click 125i is fitted with an 18-liter capacity U-box, a key shutter for safety and security, and tubeless tires for a comfortable ride with confidence and safety.

"Motorcycles have always made traveling fun and exciting, especially with the freedom they provide to all riders. Our New Click125i provides exactly that joy of mobility, not only with its features that we have come to love from this scooter line but also with the new color variant that truly changes the game on the road," Mitsuishi noted.

HPI said that the new Honda Click 125i Matter Pearl Crater White color variant is now being offered in all Honda Dealerships nationwide with a suggested retail price is ₱77,400.

Photos from Honda Philippines Inc.