Jeep Wrangler finally gets a V8 engine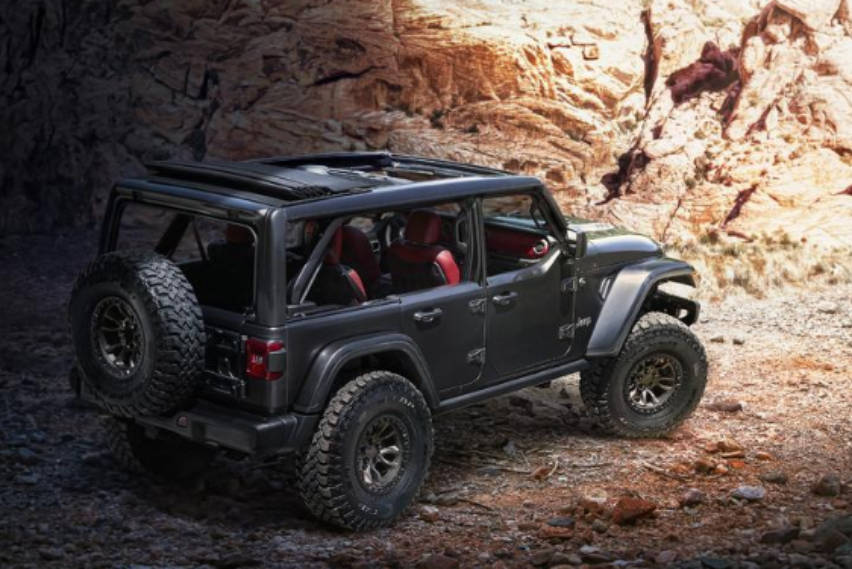 It has been almost forty years since the last time a Jeep was offered with a V8 engine. The very last of its kind was the 1981 Jeep CJ, equipped with a 5.0-liter V8 that produced 125 hp and almost 300 Nm of torque.

For decades, Jeep enthusiasts have been asking for the return of a V8-powered Wrangler, and finally, the American automotive marque grants their wishes with the new Jeep Wrangler Rubicon 392 Concept.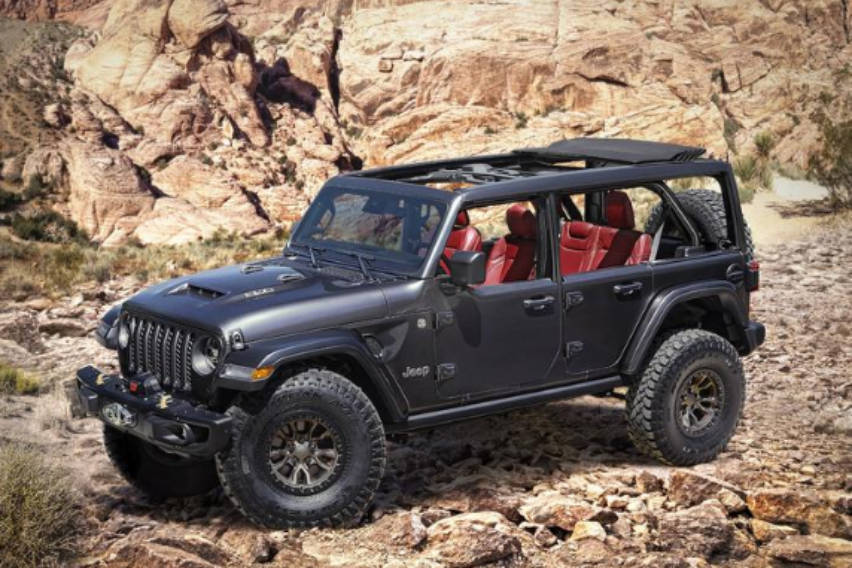 Powered by a 6.4-liter V8 engine that pushes out 450 hp and 610 Nm of torque, the new Wrangler is as fast and powerful as can be, going from 0-100 kph in less than five seconds. 



"Jeep Wrangler enthusiasts have been asking us for a Wrangler V8 and our new Wrangler Rubicon 392 Concept proves that we have the ability to make that happen," said Jim Morrison, Head of Jeep Brand – FCA North America.

To accommodate the massive 6.4-liter V8 engine and eight speed automatic transmission, the Jeep Wrangler Rubicon 392 Concept features upgraded engine mounts and a modified frame. Suspension upgrades include new aluminum, monotube Fox shocks for improved damping and heat dissipation.  Road grip comes from 37-inch mud-terrain tires around custom 17-inch beadlock wheels. 



"From the recently introduced 29-mpg Wrangler EcoDiesel to our award-winning Jeep Gladiator, and the upcoming Wrangler 4xe plug-in hybrid electric vehicle, Jeep is clearly listening to its customers. We are anxious to gauge their reaction to this new Wrangler Rubicon 392 Concept, a vehicle that delivers an incredible and unmatched level of fun-to-drive performance and capability, on- and off-road," Morrison added.

Cosmetics-wise, the new Jeep Wrangler Rubicon 392 Concept is wrapped in a Granite Crystal exterior paint, adorned with bronze tow hooks. Other exterior features include an aggressive, heavy-duty raised performance hood, custom-made half doors and Wrangler's Sky One-touch powertop, complete with removable side panels for the open-air freedom you can only get in a Jeep. 

Inside, the Wrangler Rubicon 392 Concept features rich Red Rock-colored leather bolstered seats adorned with gold stitching, along with a performance steering wheel. 

Although there is no news yet as to whether or not this V8 Wrangler will come to the Philippines, the closest thing we have in the market is the Jeep Wrangler Rubicon. It comes equipped with a 2.0 liter 4 Cylinder engine that makes 268 hp and 400 Nm of torque. The Wrangler Rubicon starts at Php 4.49 million.