J&T Express sets up community pantry in Muntinlupa, eyes more locations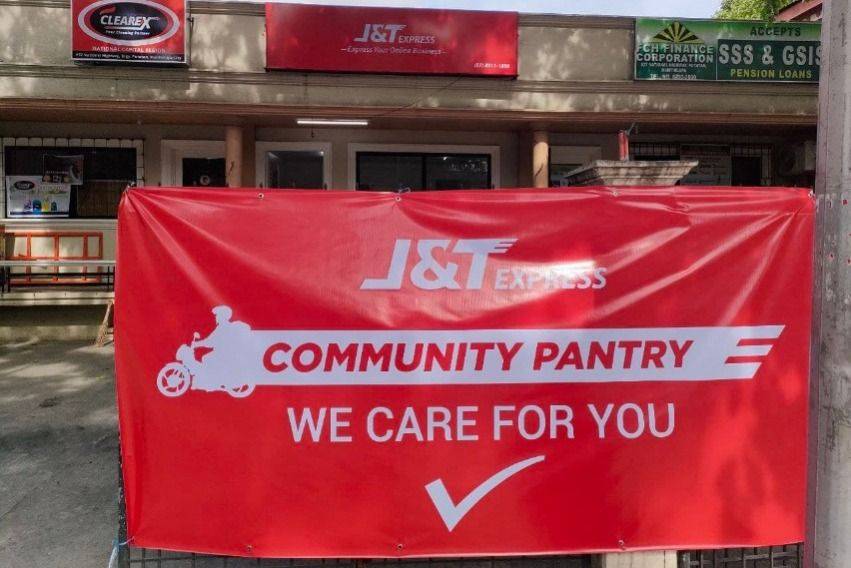 As Filipinos start to exercise their "bayanihan" spirit by way of community pantries, local courier giant J&T Express Philippines was inspired to open one as well.
In its bid to help the Filipino community, J&T Express opened its first community pantry recently at its Muntinlupa branch in 37 National Highway, Brgy. Putatan. The employees of J&T Express themselves started the initiative by donating food items to share.
According to J&T Express, the effort proves that the company is made up of "team members who have a heart for the community."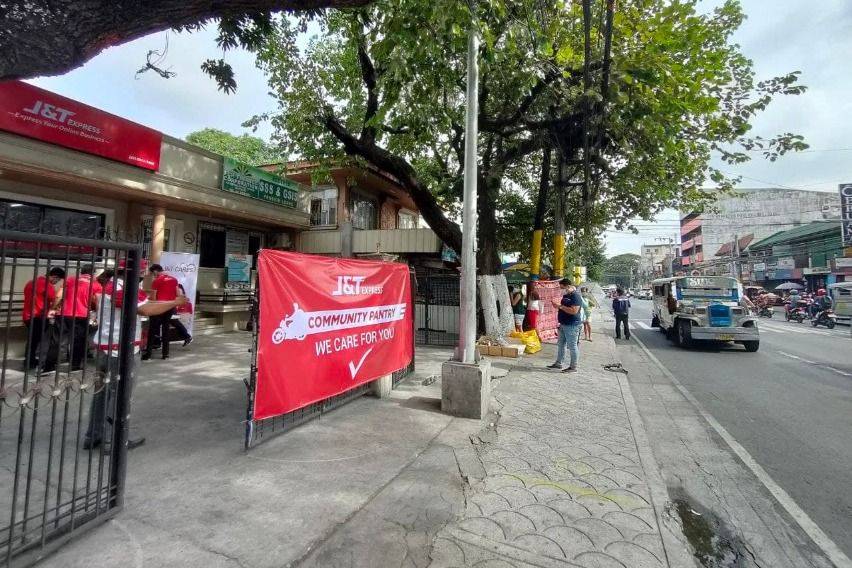 Aside from that, other branches are also expected to open their respective community pantries:
J&T Express Pilar (Las Piñas)
J&T Express Las Piñas Branch,
J&T Express Bernabe (Las Piñas)
J&T Express Parañaque branch,
J&T Express Taguig
J&T Express Philippines Vice-President Zoe Chi expressed pride in the company's people, noting that this stepping up is happening during challenging times.
"Many Filipinos are grappling to survive during this pandemic. J&T Express believes that during these challenging times, it is important to stand strong and help one another," Chi said.
J&T Express Philippines Regional Key Accounts Manager Ella Opeda is grateful over the employee support that the company is extending to them.
"We are very fortunate to work at J&T. Our income can support our families, but we are also worried about families who have lost their income due to the epidemic, so we organized this community pantry event to distribute food for free," Opeda said.
Futher, the J&T Express community pantry is open to accepting donations from other interested groups or individuals.
Photos from J&T Express Philippines
Also read:
J&T Express Philippines starts 2021 with continued relief efforts
J&T Express PH lauds Indonesian counterpart for all-cargo aircraft fleet
PDEA holds anti-illegal drug detection training with J&T Express Philippines