Lamborghini Huracán EVO RWS Spyder launched in augmented reality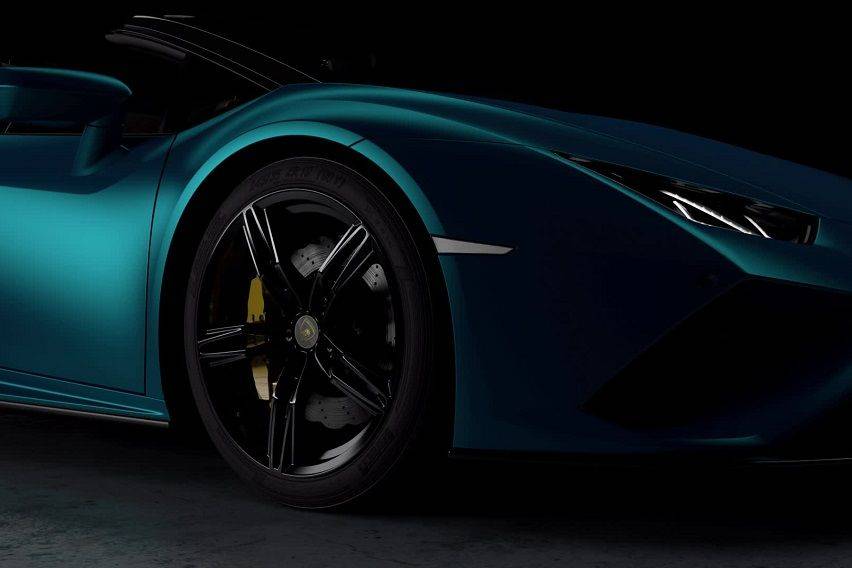 With lockdowns in place everywhere to contain the spread of COVID-19, automakers are pushing their creative buttons to find innovative ways to launch their cars. And while others are content with simply unveiling their latest offerings on social media, Italian sports car maker Lamborghini is certainly not a company you can expect to just take the road oft-travelled.

By launching its latest car—the Huracán EVO RWD Spyder—in augmented reality, Lamborghini goes down in history as the first automotive brand to do so. Using Apple's AR Quick Look, the company is bringing its latest V10 super sports car directly to customers and fans worldwide.

Unfortunately, only Apple users got to witness and enjoy the momentous event, which occurred last May 7, as Lamborghini is made the launch exclusively available on iPhone and iPad.

By visiting the Lamborghini website on their Apple device, fans of The Raging Bull get to see the new open-top rear-wheel drive model in different venues including people's driveways, yards, or even living rooms. The virtual experience allows users to view the car from inside out in intricate detail.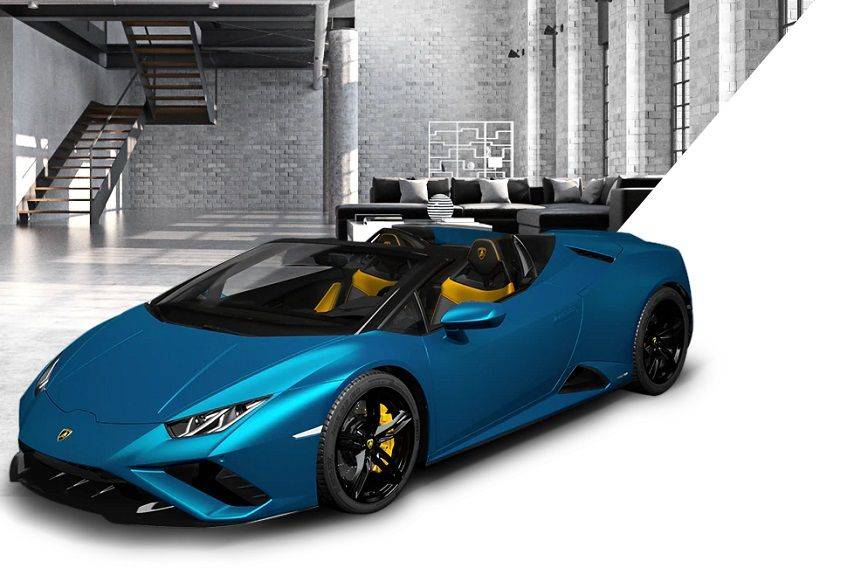 Users can even enlarge the car up to 1:1 in size in the augmented reality setting, giving them an idea of what the car would look like in real life.

The augmented reality even allows users to hear the 602-hp, 560-Nm V10 engine as it accelerates. Lamborghini promises that this functionality will soon be available for the entire Lamborghini range.

Speaking of acceleration, the new Huracán EVO RWD Spyder can do zero to 100 kph in 3.5 secs and reach a top speed of 324 kph. Lamborghini attributes these impressive numbers to lightweight engineering (the new model is 33 kgs lighter than its predecessor), and the new RWD configuration with specially tuned Performance Traction Control System (P-TCS).

Helping make the new Huracan lighter than ever is the aluminum and thermoplastic resin body, which sits on a lightweight hybrid chassis in aluminum and carbon fiber. This system is kept stable by a front/rear 40/60 weight distribution ratio, with double wishbone suspension with overlapped quadrilaterals and passive shock absorbers. Brake system comprises ventilated and cross-drilled steel brakes fitted to 19-inch Kari rims with specially developed Pirelli P Zero tires. A set of 20-inch rims and carbon ceramic brakes are optional.

"At a time of major business challenges, Lamborghini is innovating once again and exploring new methods of communication," said Stefano Domenicali, chairman and CEO of Automobili Lamborghini. "New technologies have accelerated rapidly during this time of global emergency, and Lamborghini is pioneering exciting new possibilities."

"Lamborghini can be in everyone's home thanks to Apple's AR technology, which is available on hundreds of millions of AR-enabled devices around the world," Domencali added.

Lamborghini has not yet divulged any purchase details about the Huracán EVO RWD Spyder. Perhaps we'll know more as lockdown measures are lifted in Lamborghini's home country of Italy and other automotive markets around the globe.